Venus Bay Bach
A compact holiday home on the rugged coast of South Gippsland.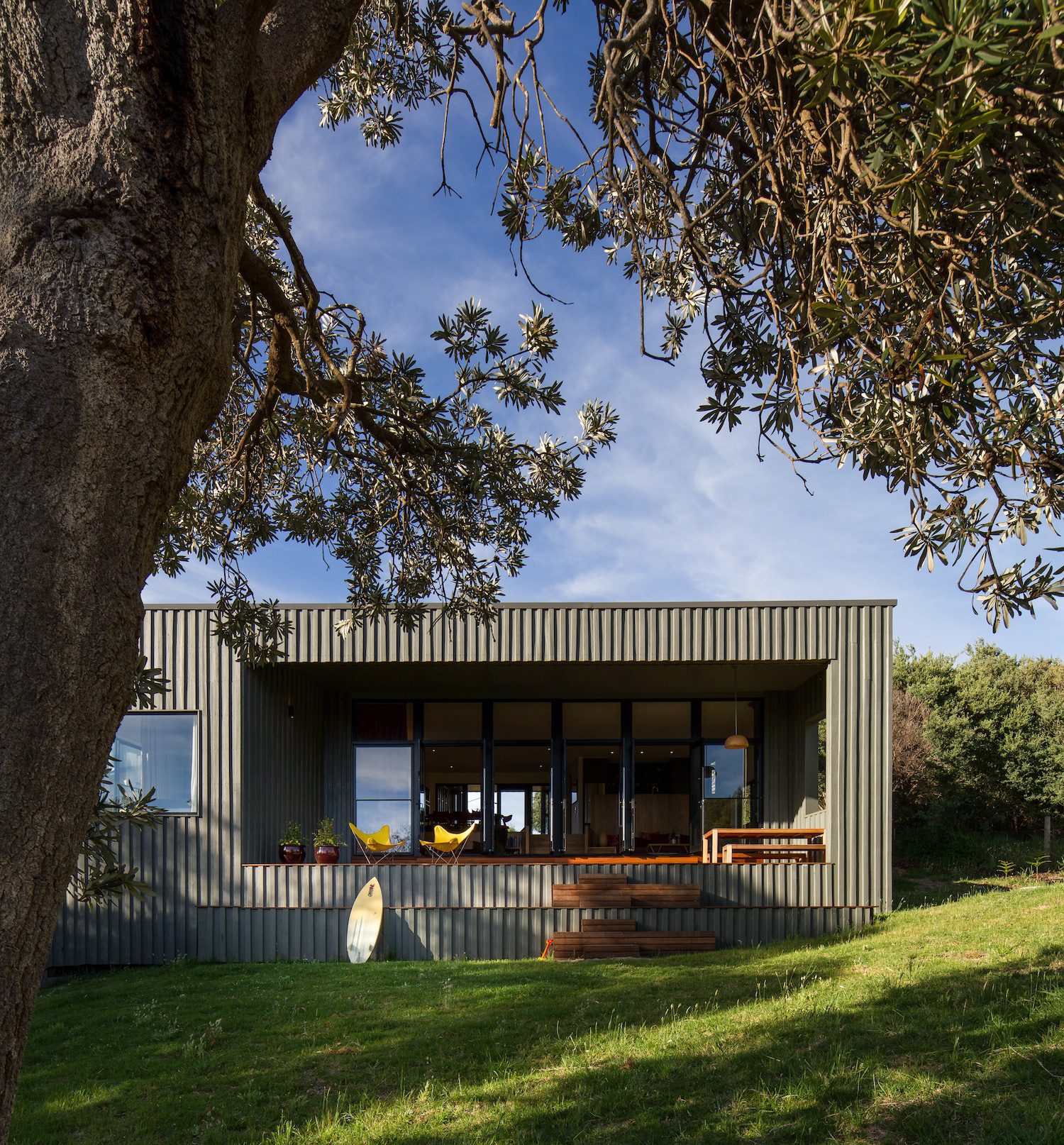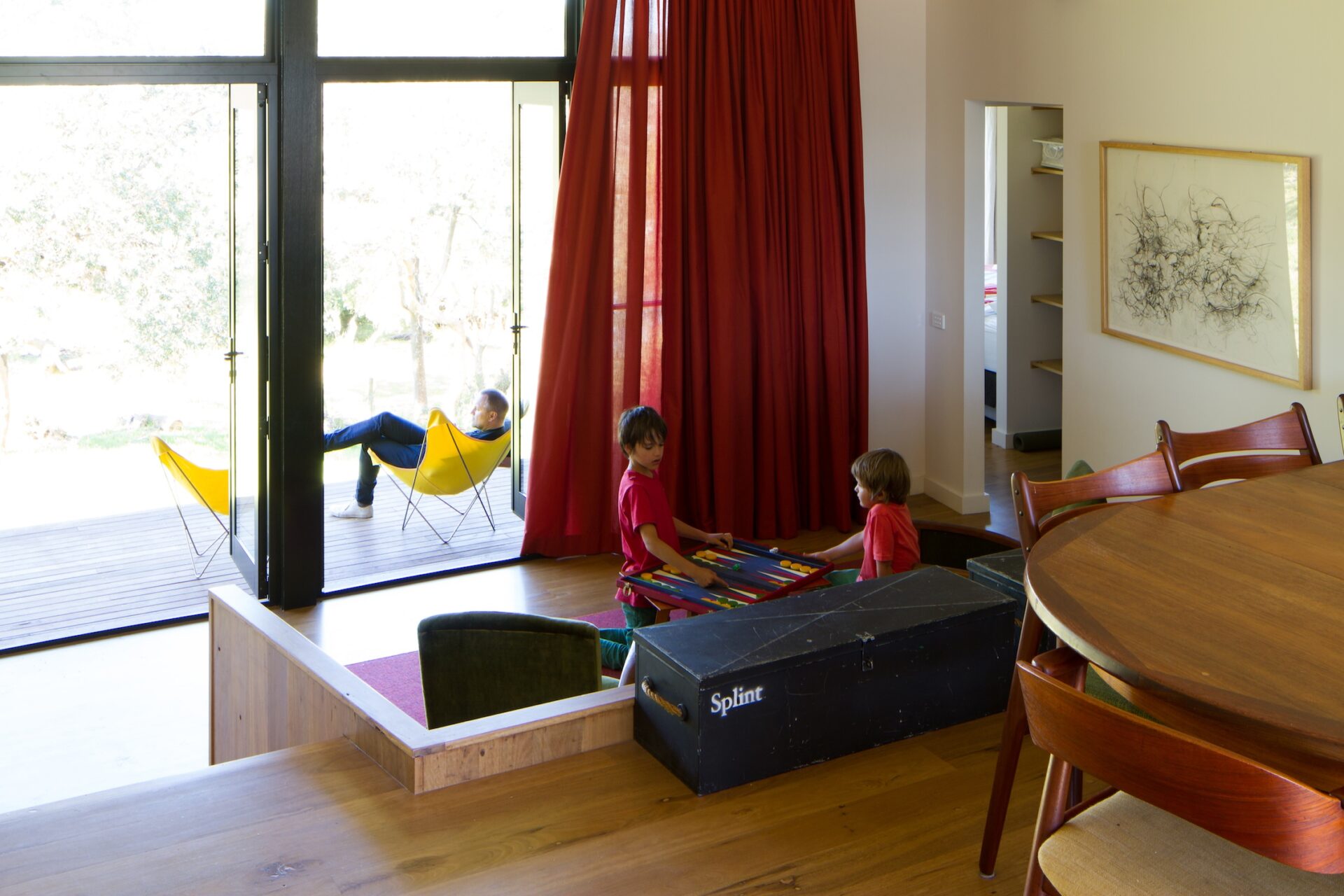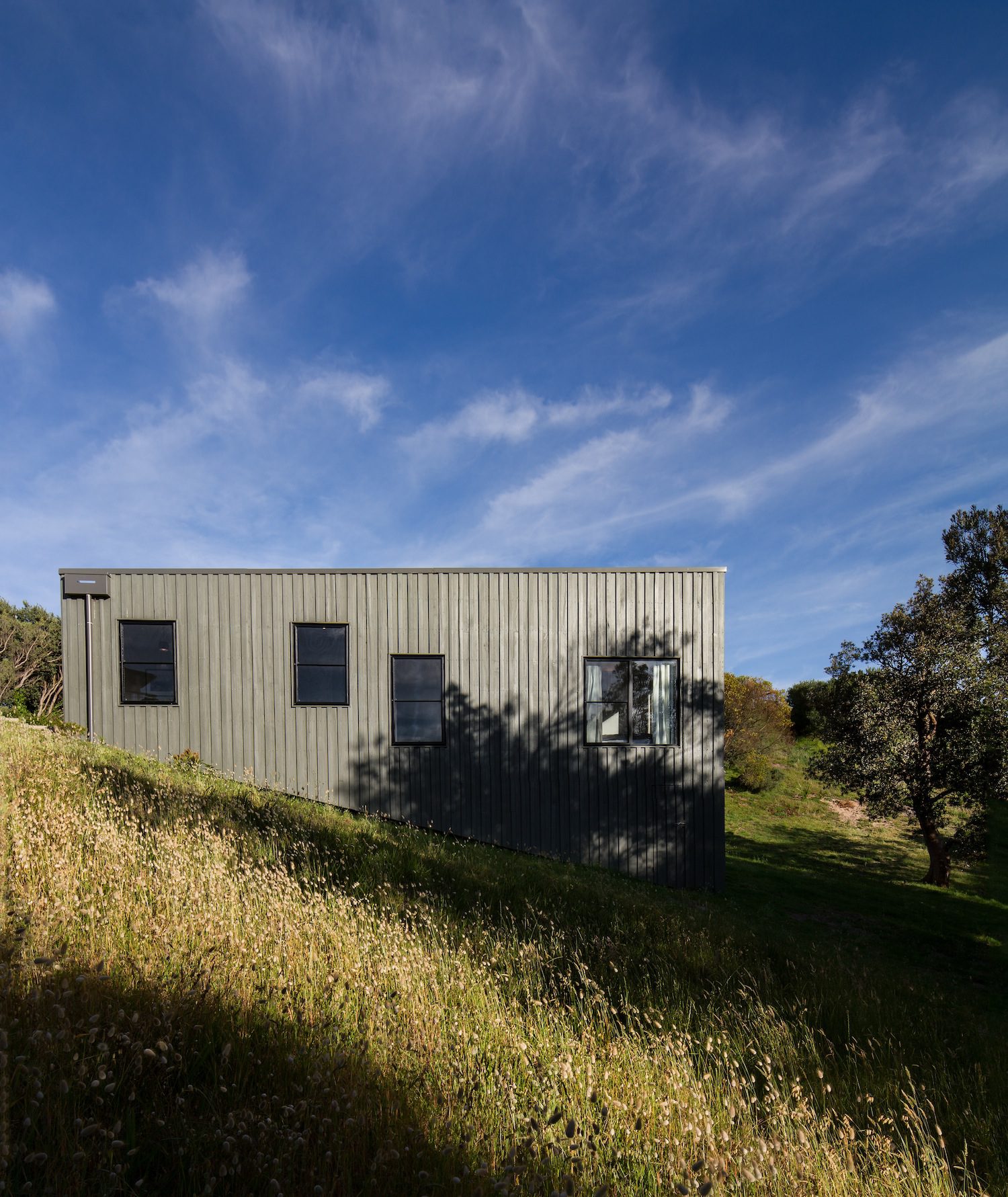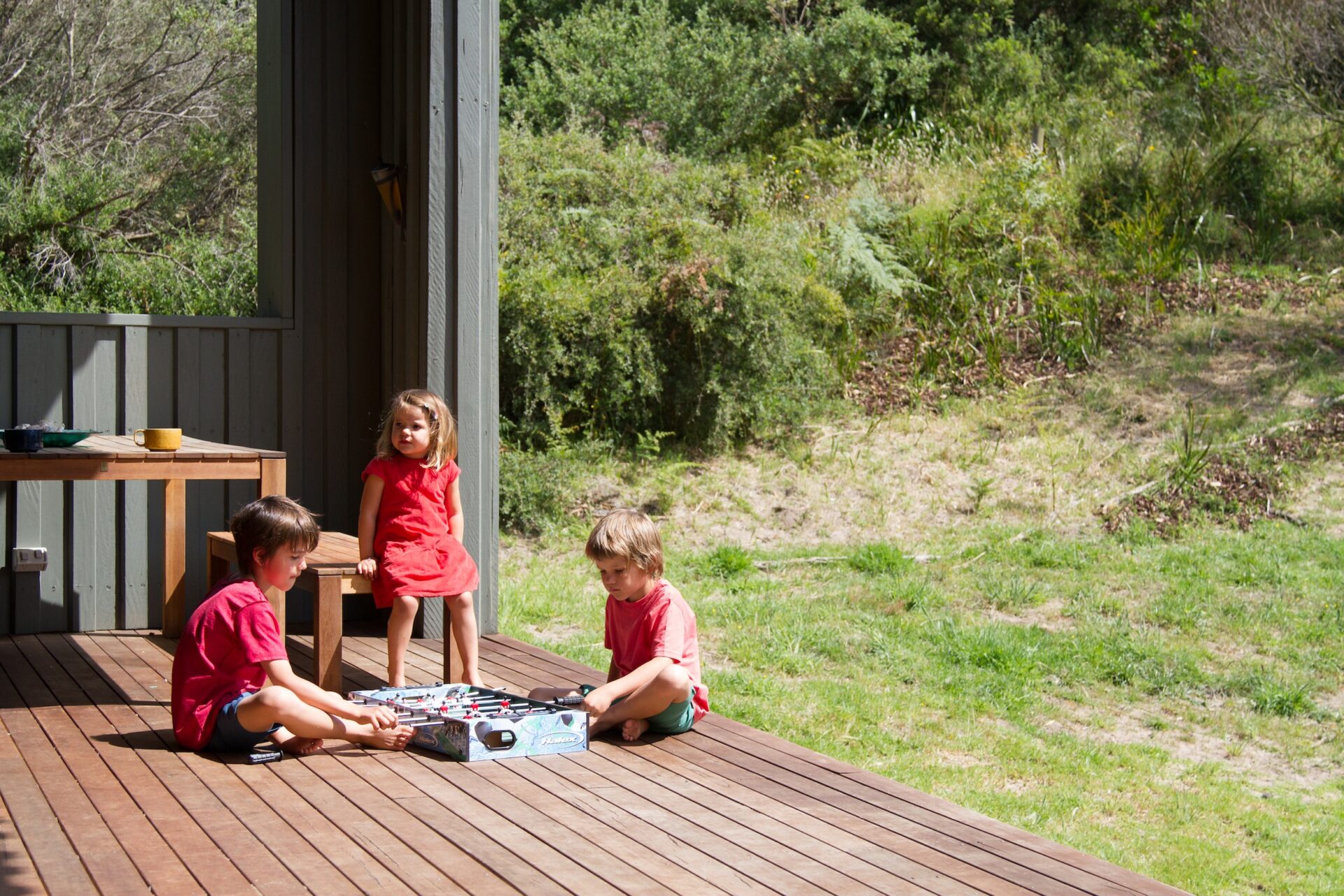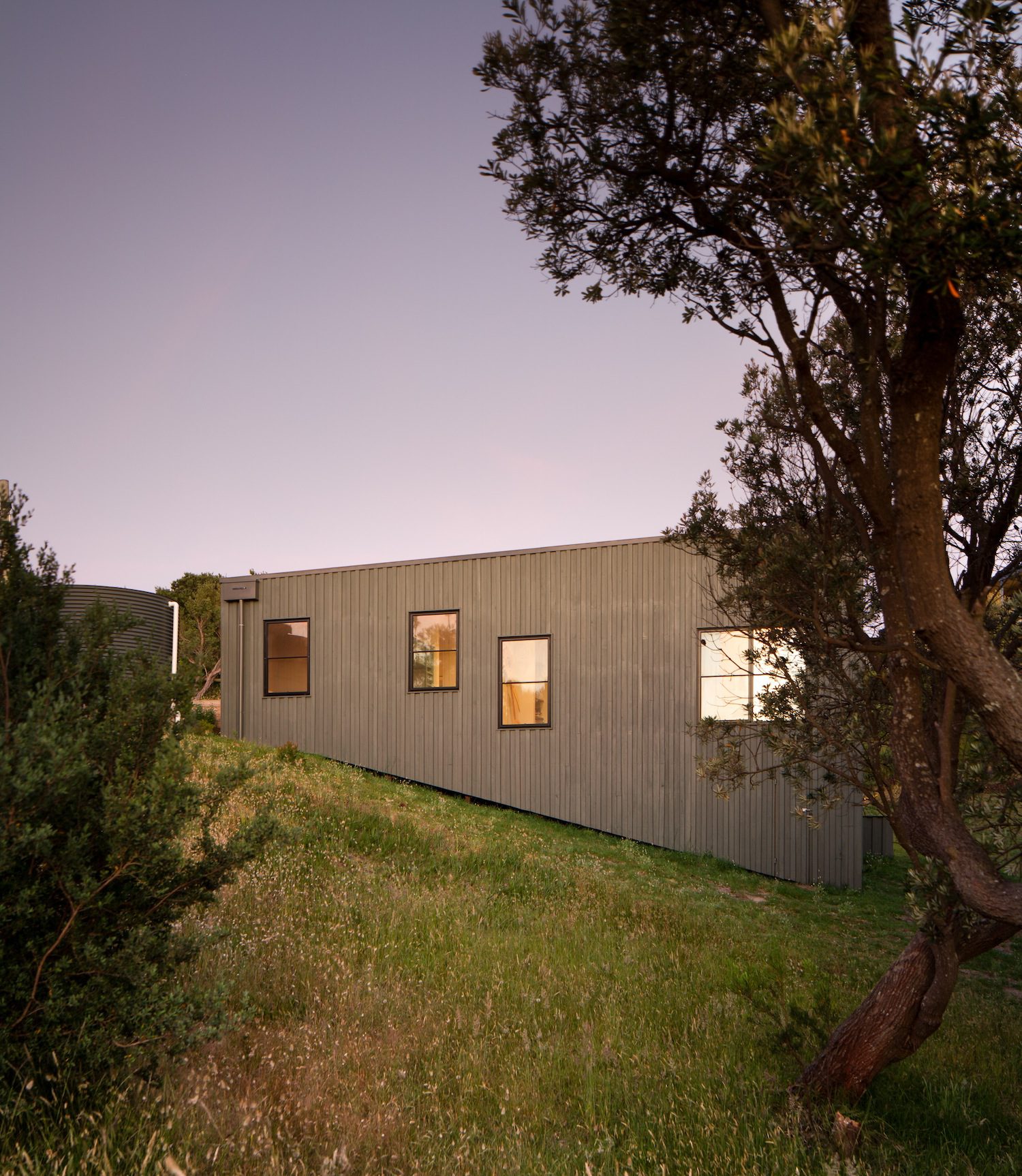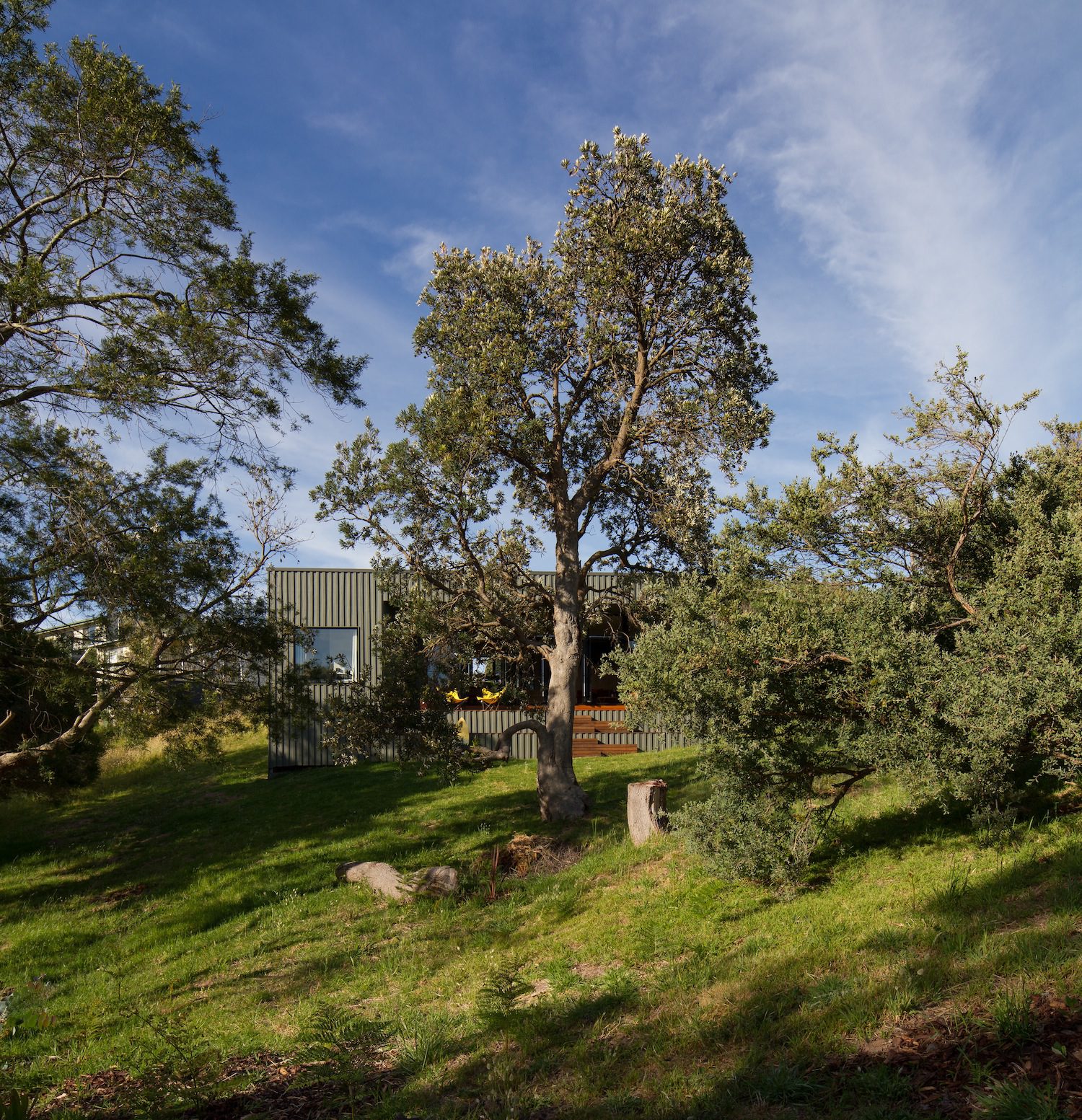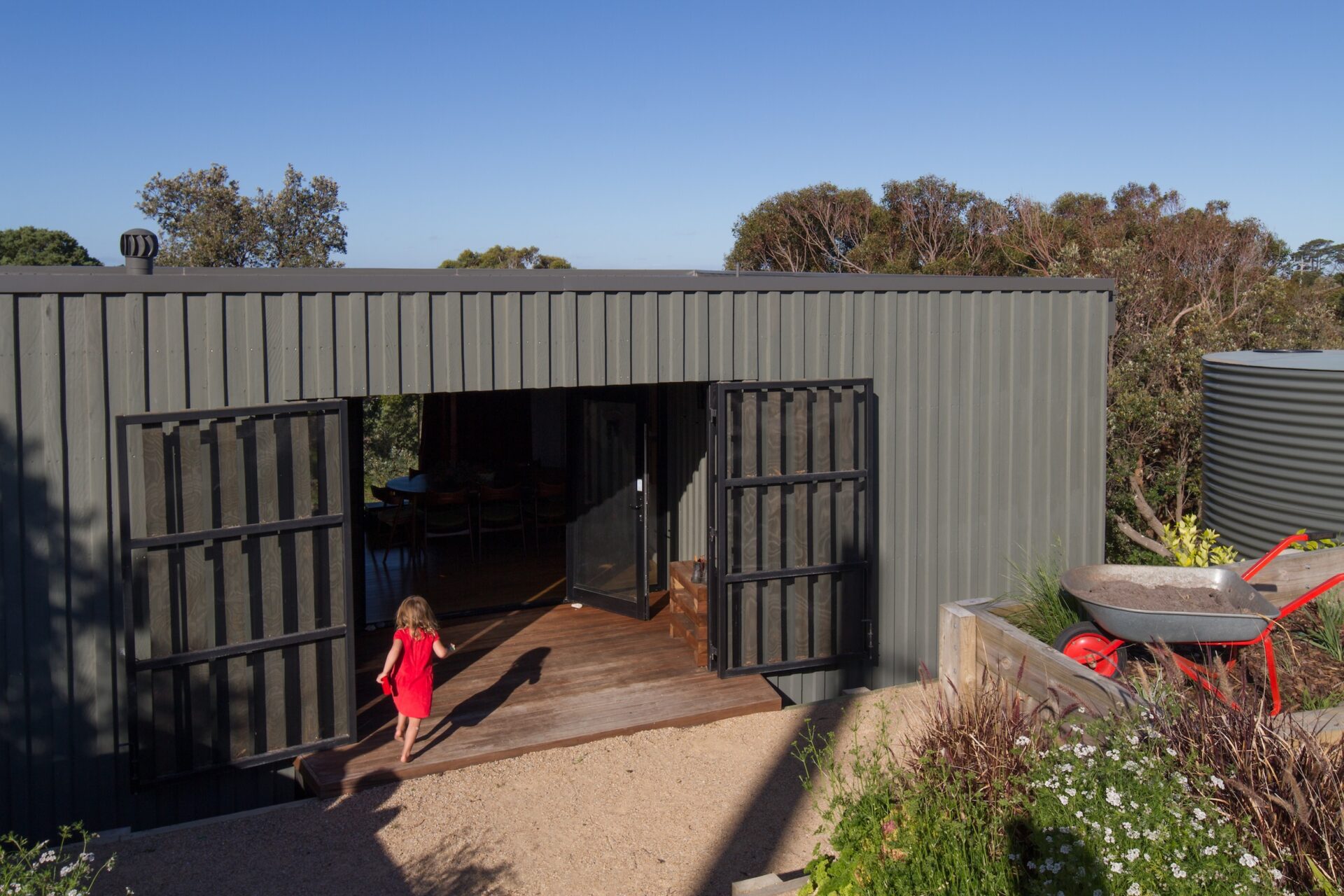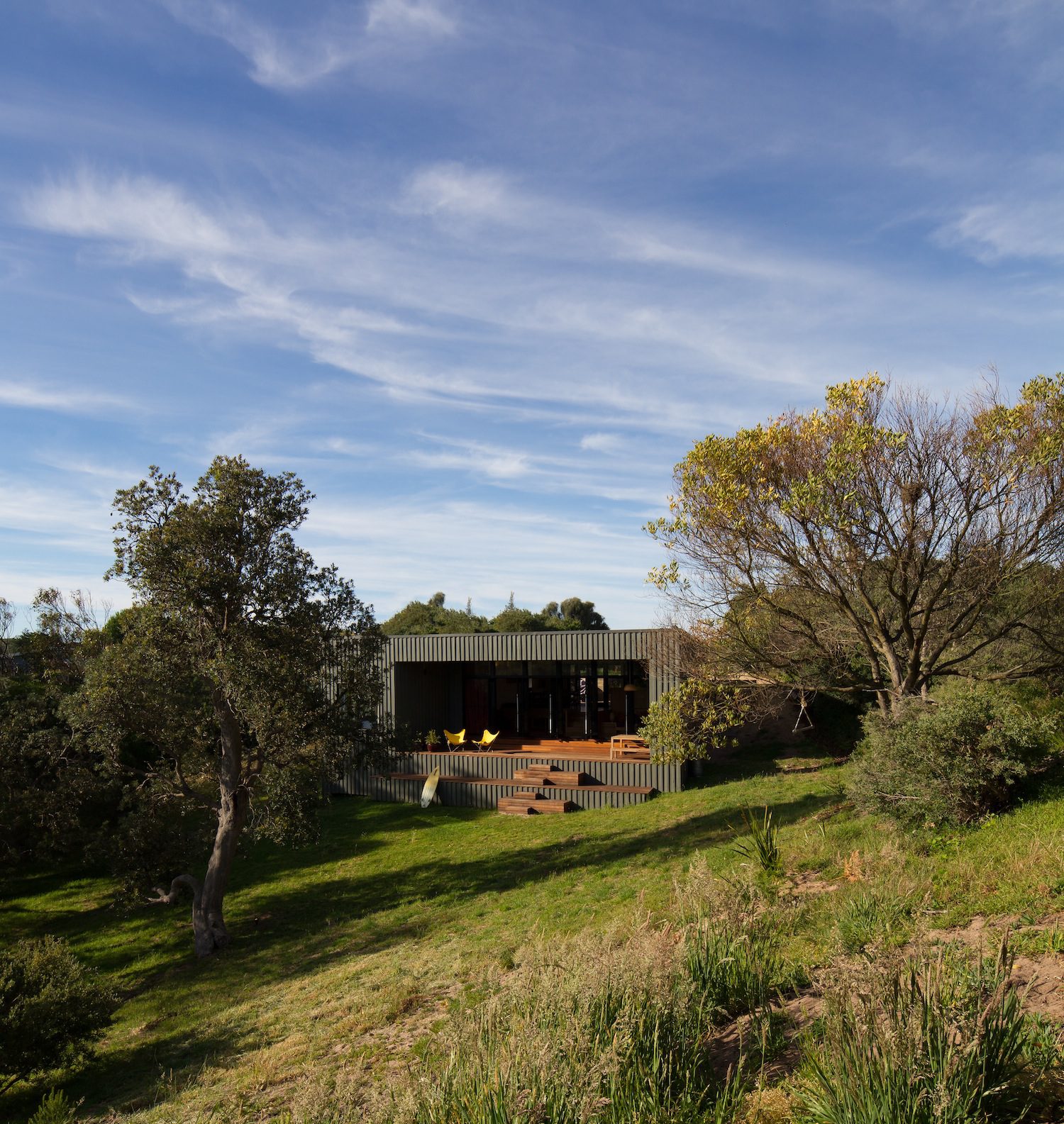 A bach is a New Zealand term for a family summer house, usually fairly basic in form and simple in finish. When you are at your bach you do your living outside, an appropriate starting point for this coastal house for a family of five.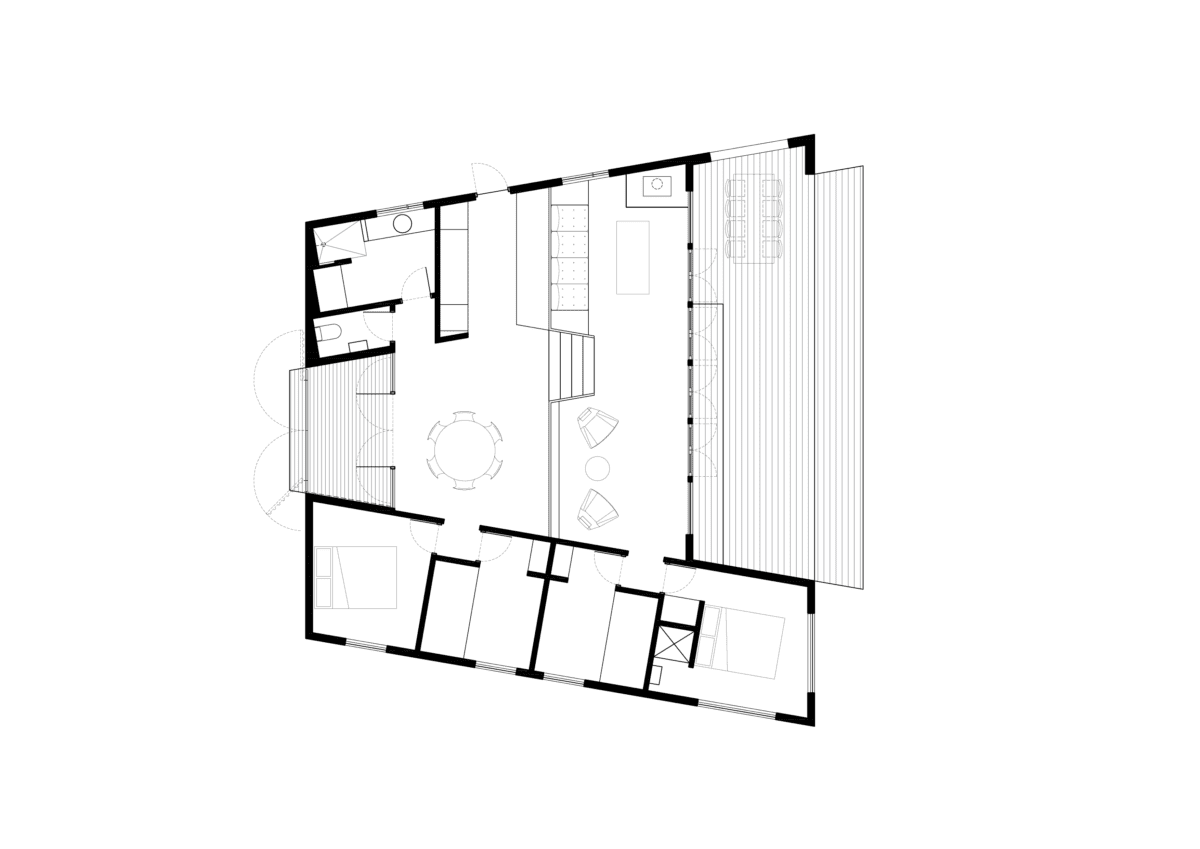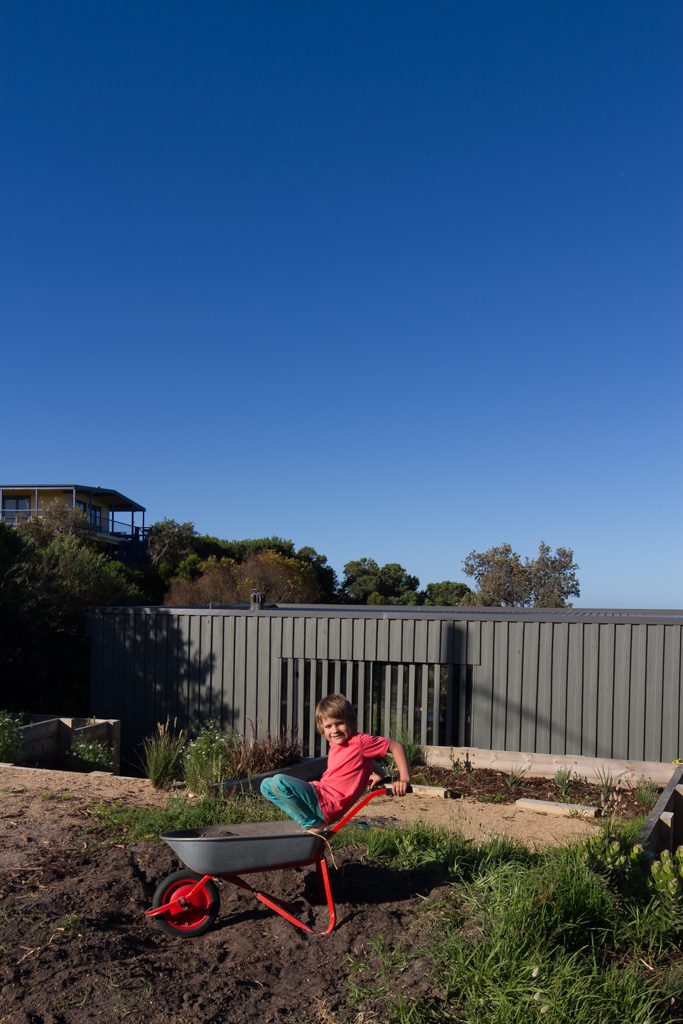 Venus Bay in South Gippsland is about two hours from Melbourne. The coast is a rugged, exposed stretch of white sand beach with a predominant southwesterly wind. The site slopes steeply way from the road and was subject to wildfire restrictions.
For a limited budget and a requirement for 4 bedrooms, so that other families could come and stay, the plan was always going to be tight. The challenge became how to make a small house feel larger than actually it is.
From the street the house appears as a low-lying simple volume hunkering down against the wind but as you enter through the entry the floor steps down with the fall of the site from the dining and kitchen level to the living spaces and then to a covered deck. Each change in floor level results in higher ceiling heights as the view to the northeast is revealed.
The covered deck is key to the success of the house. Designed as a large outdoor room that is sunny in winter, shaded in summer and out of the wind and rain.
The details