Trentham Long House
A country home that evokes the weathered rural outbuildings that mark the surrounding landscape.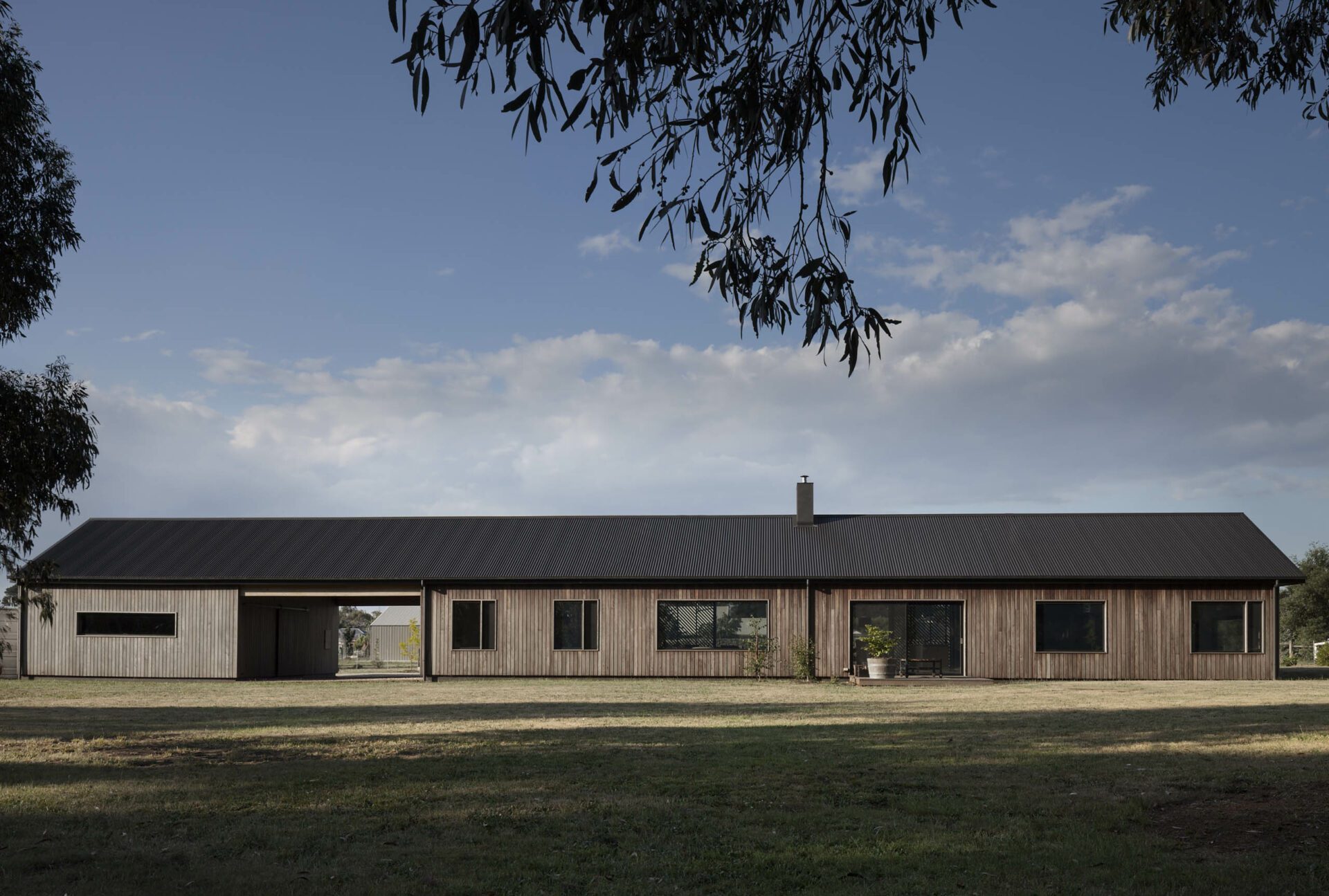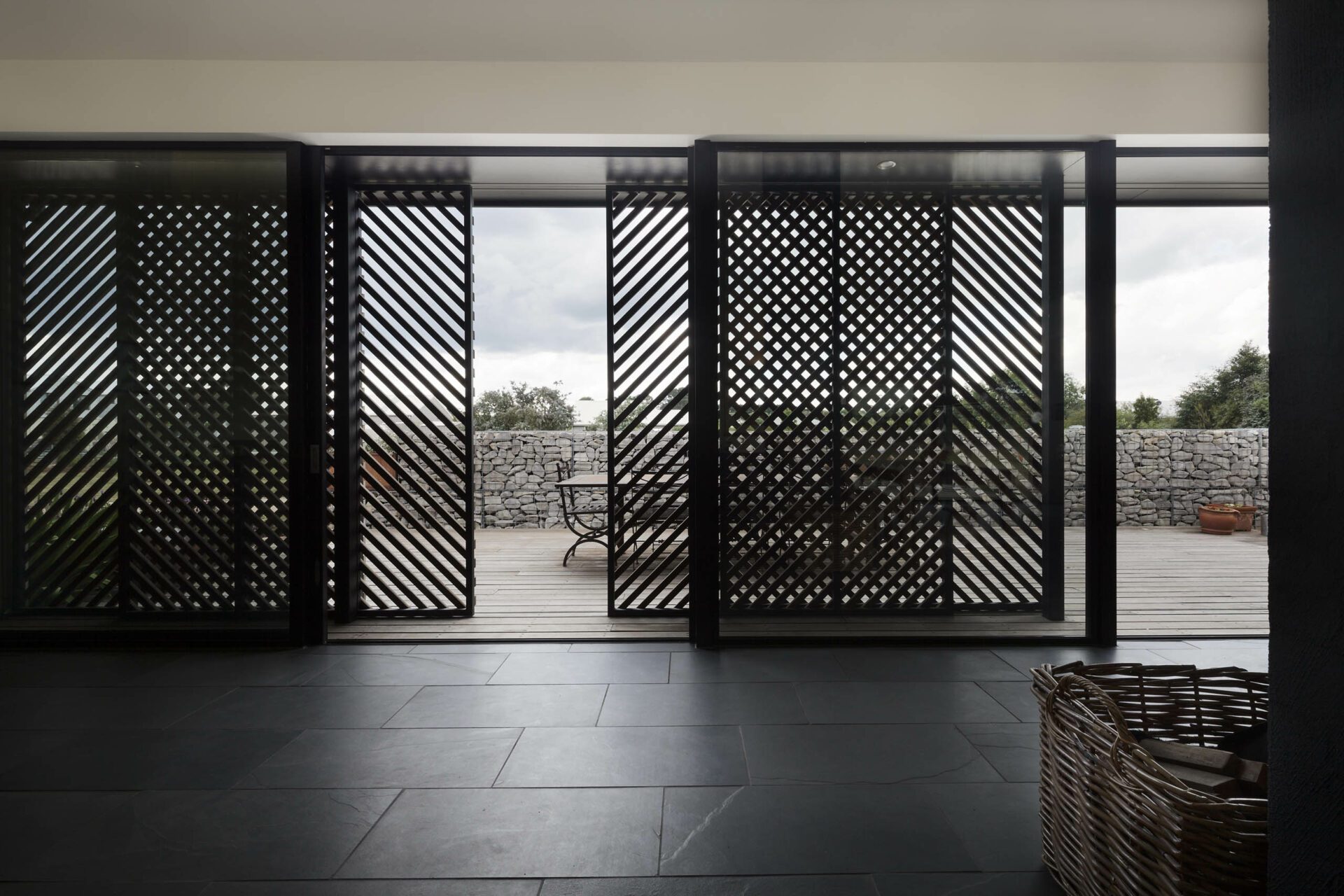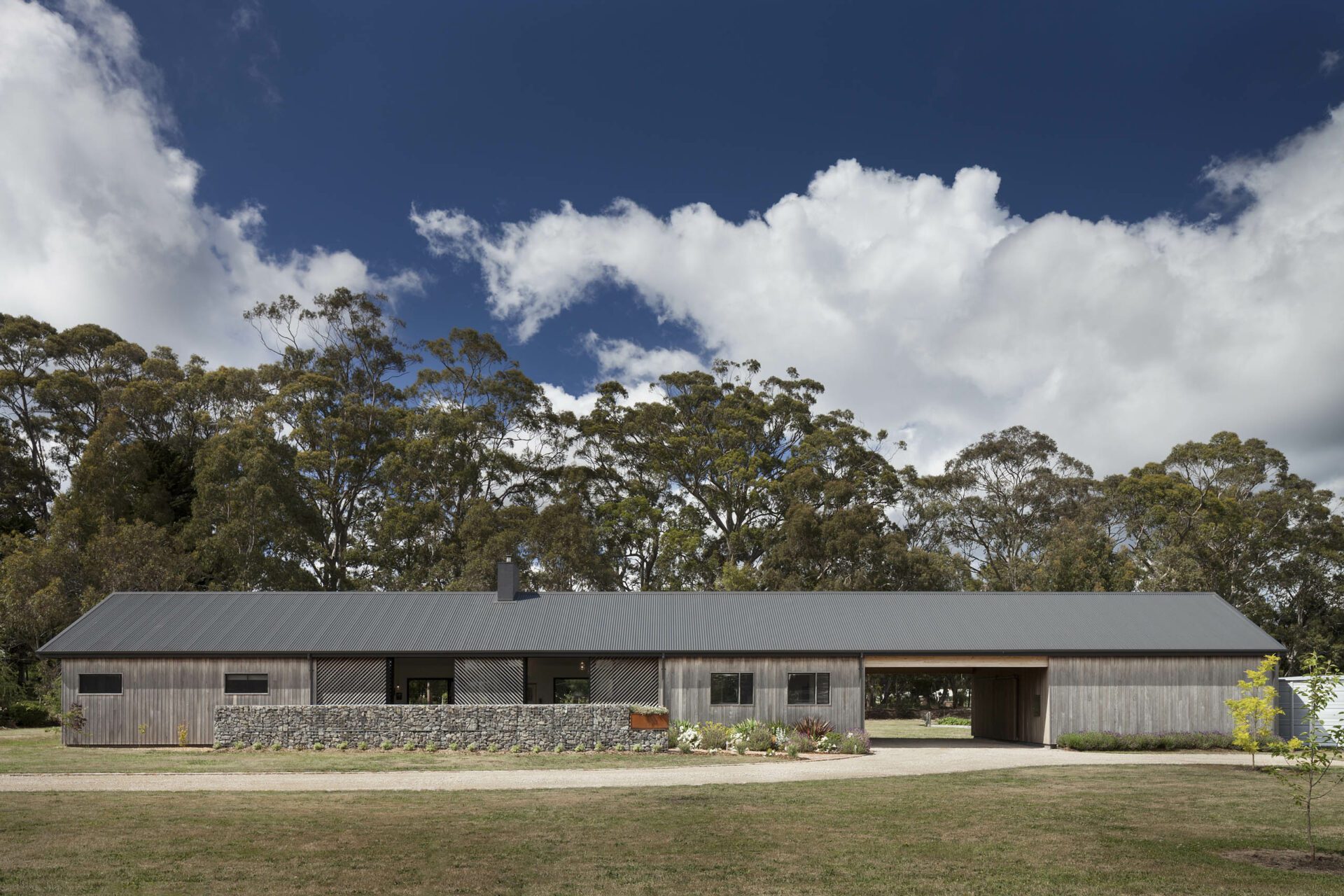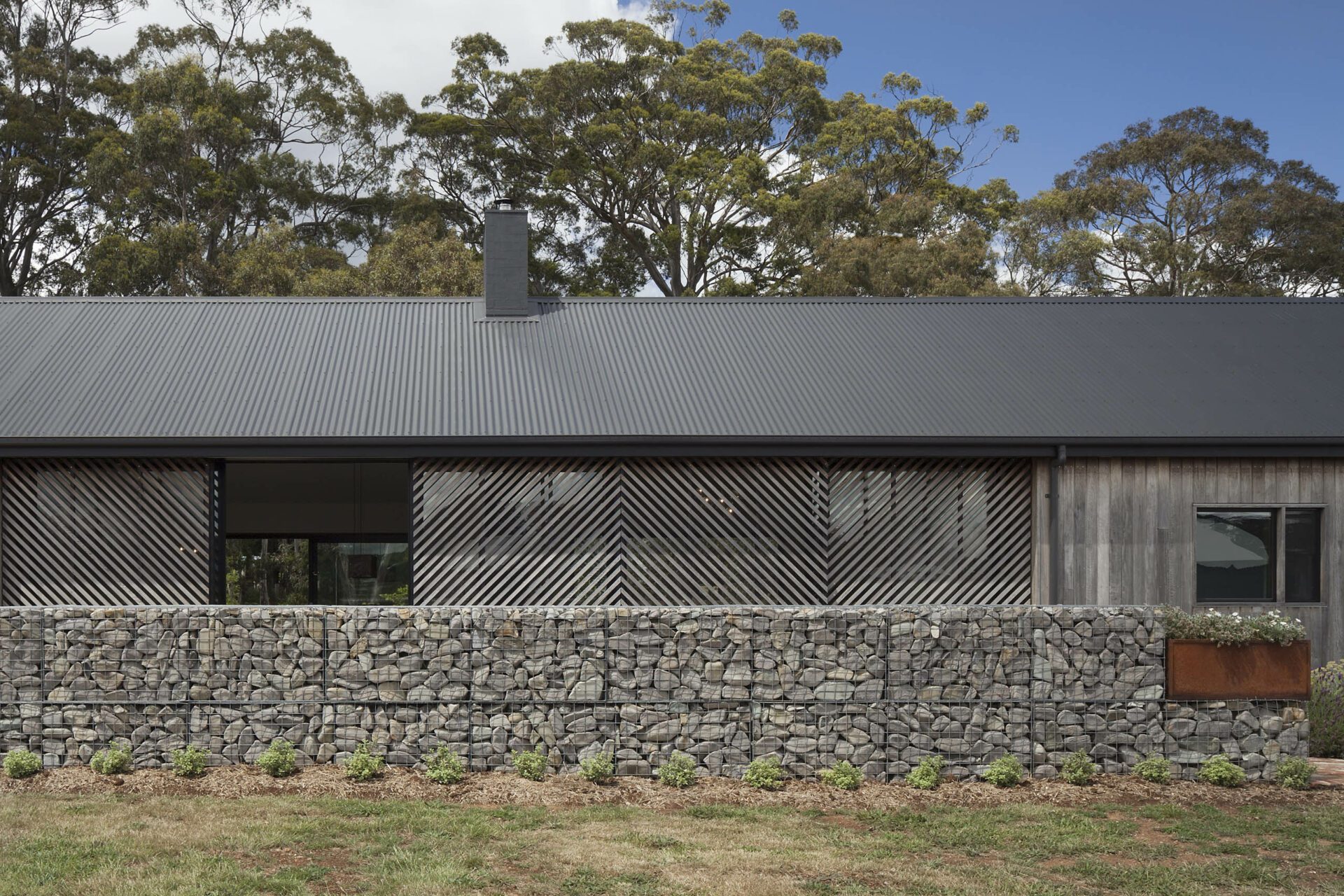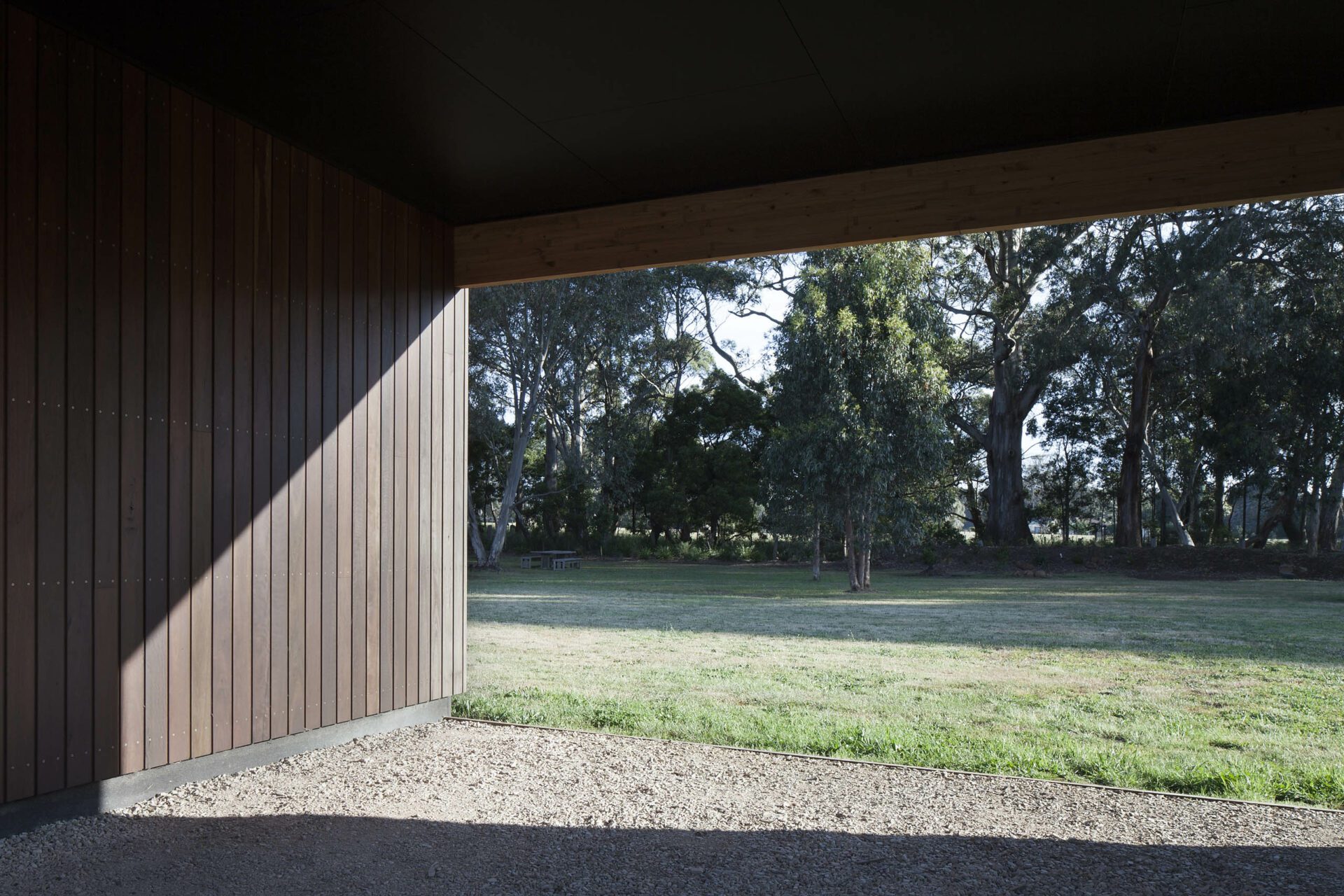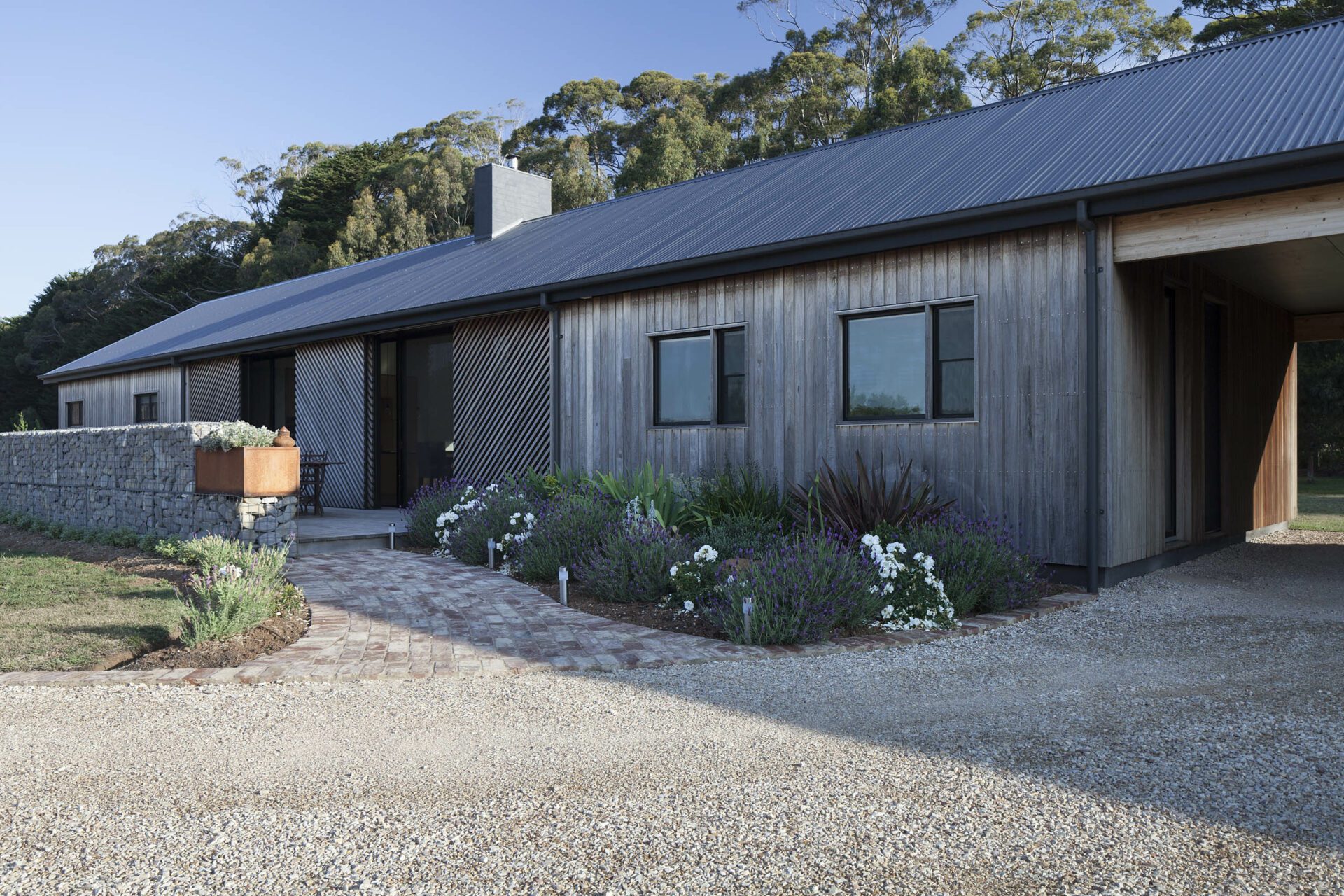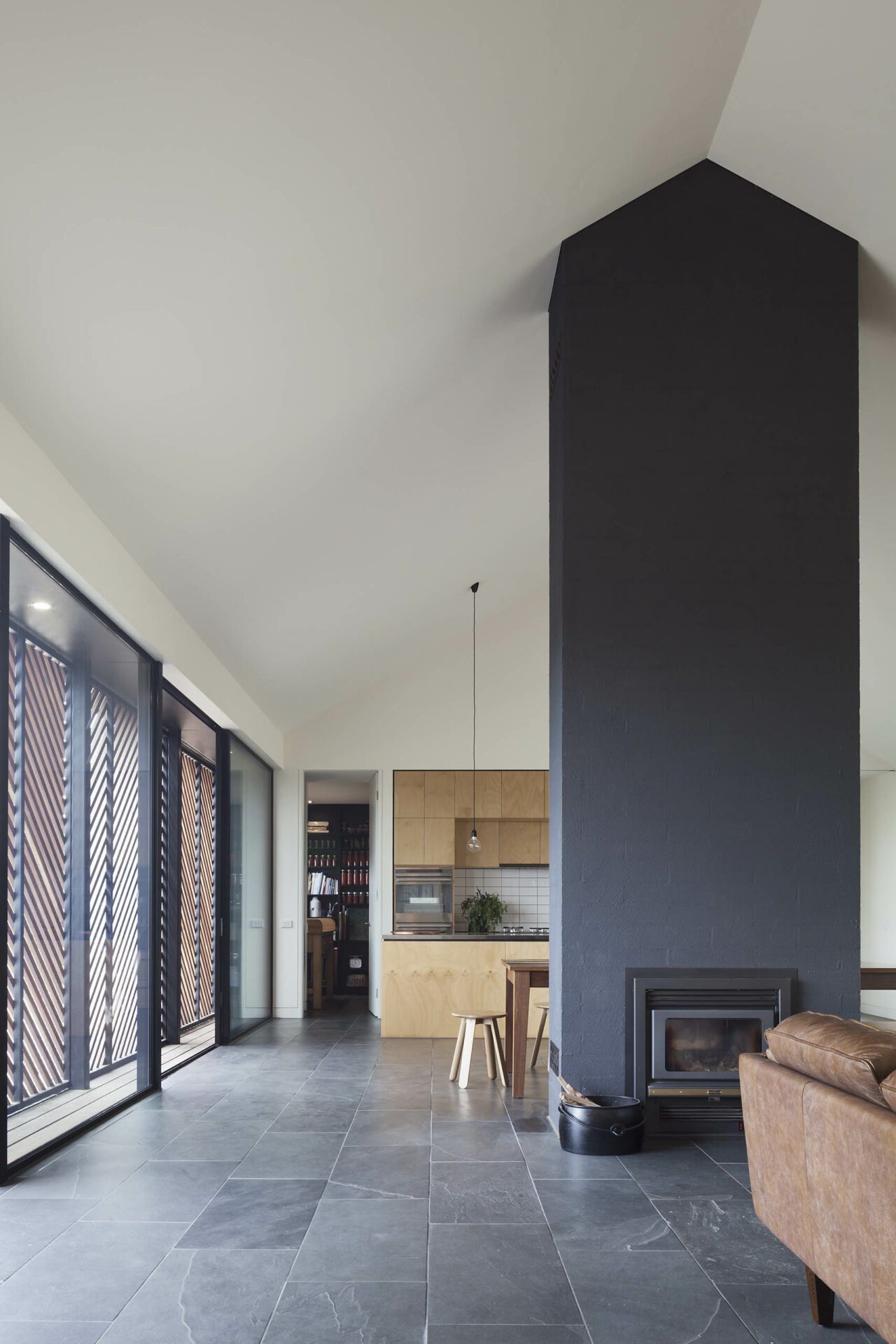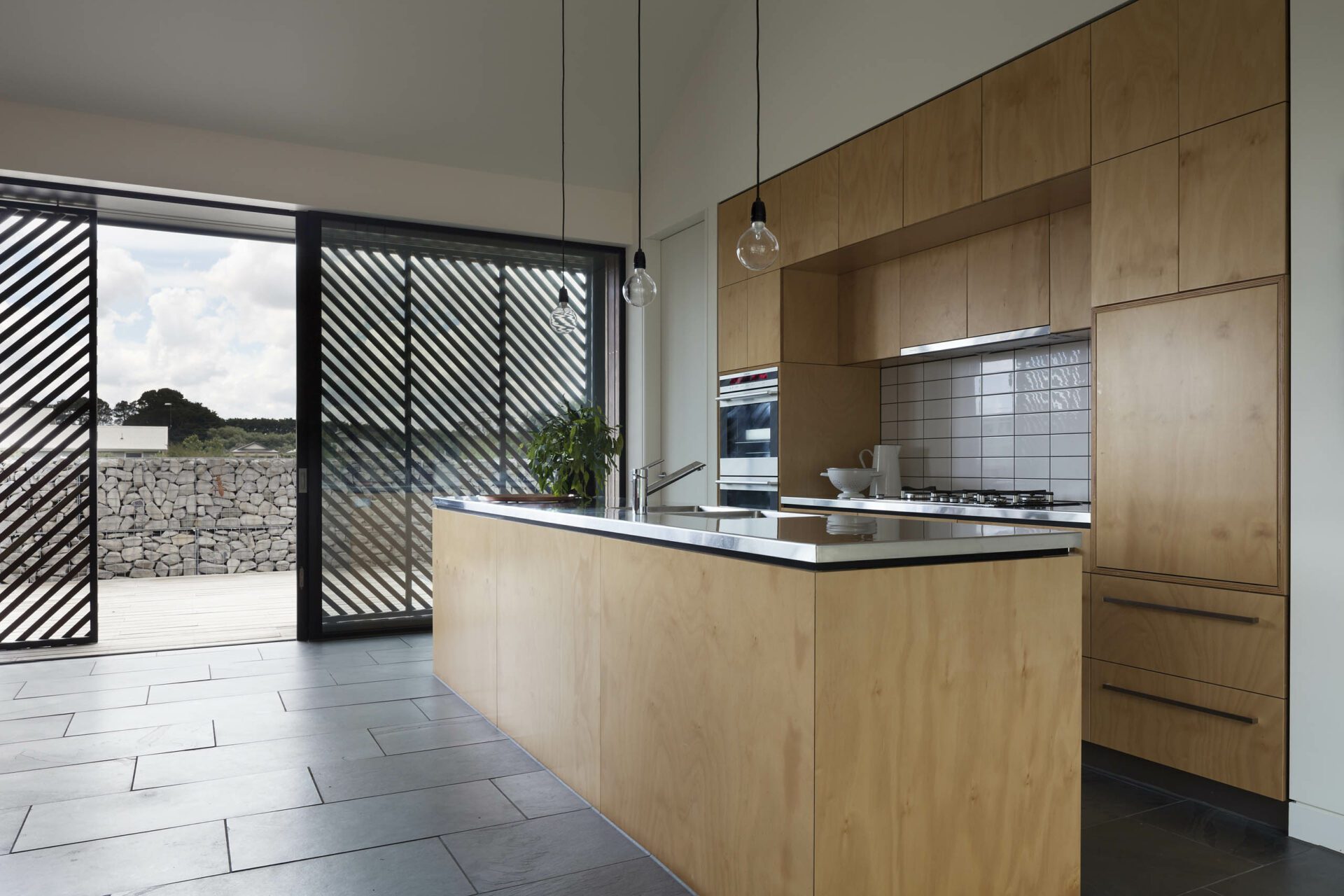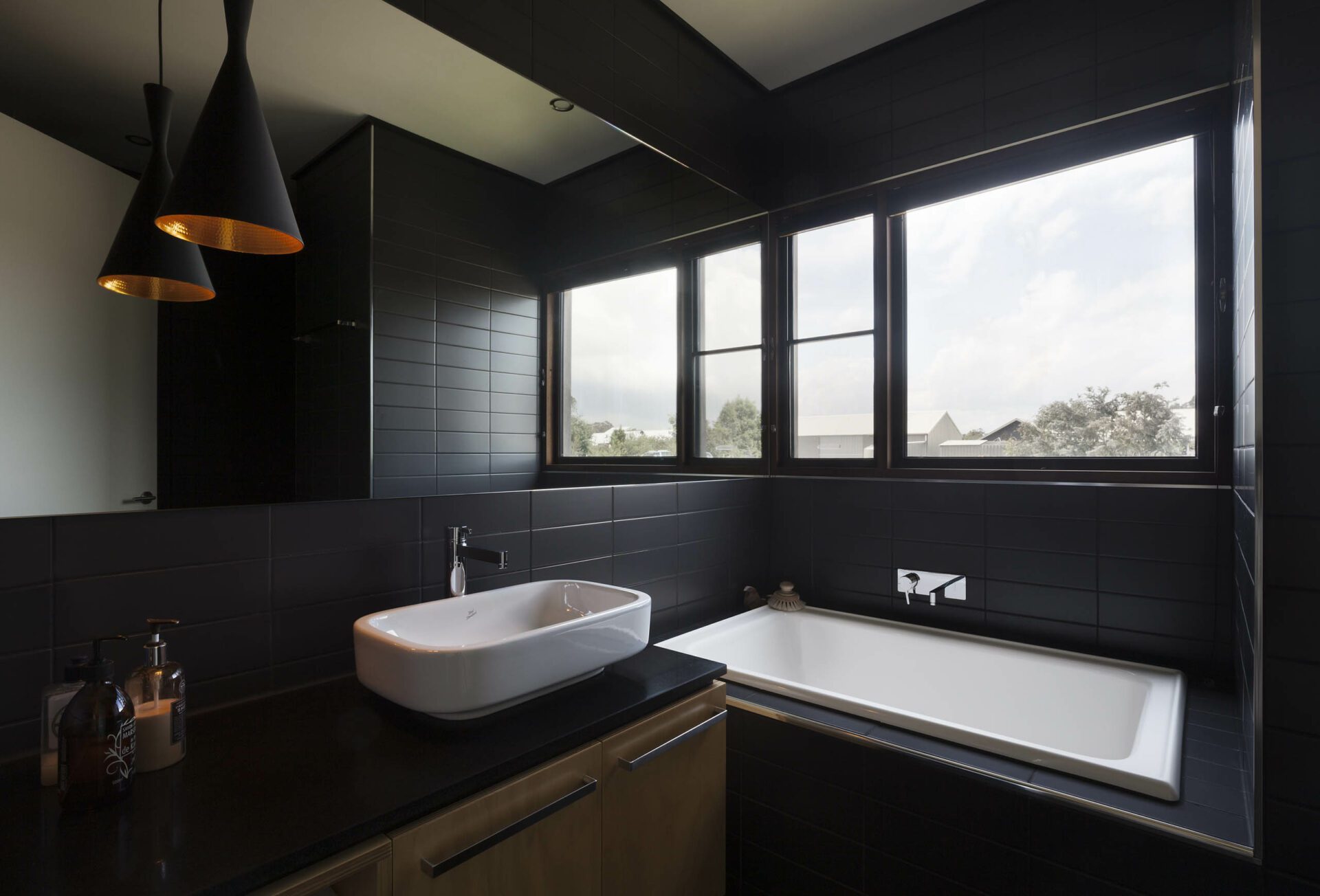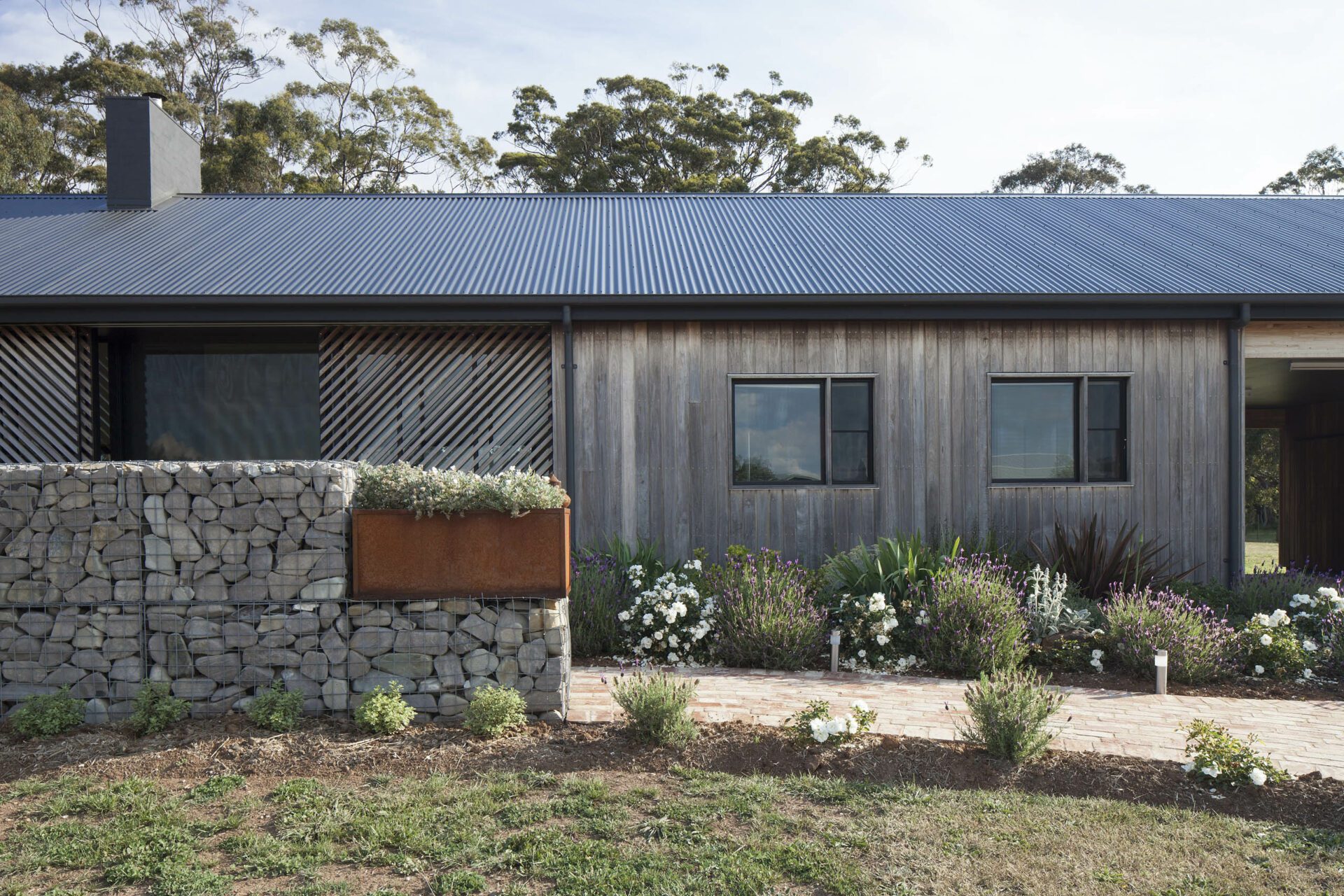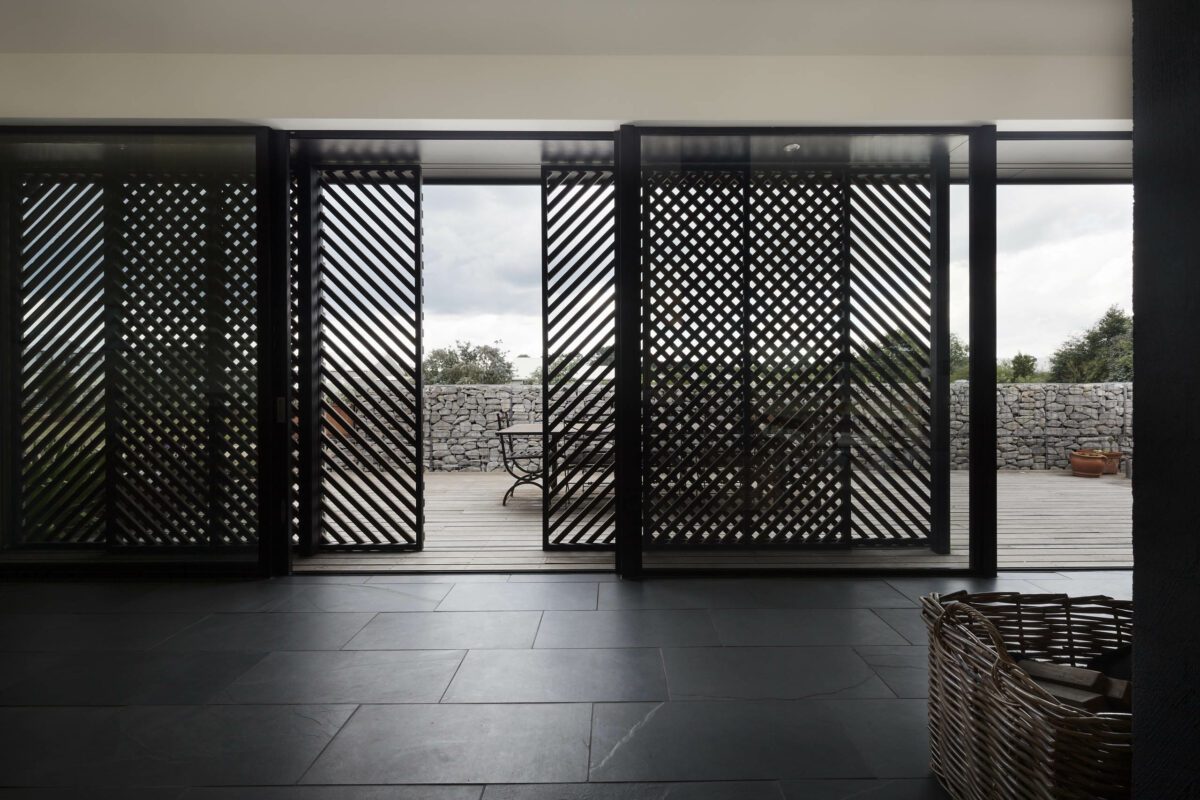 Located within a recent semi-rural development on the periphery of the town, the project brief was to design an energy efficient, low maintenance single dwelling on a large, north-facing site for a retired couple, their visiting children, and grandchildren. The clients wanted a home that would sit well within its local and historical context, provide a comfortable and easy home year-round, and also adapt to accommodate large family gatherings scattered throughout the year.  
Surrounded to the north, east, and west at reasonably close proximity by neighbouring properties and to the south by a main road, Trentham Long House is positioned centrally on the block, with almost equal parts rear and front garden. The design contends with the precarious task of maximising idyllic views whilst maintaining privacy by retreating from its boundaries. Its careful placement enhances selected vistas whilst also defining a quiet, private realm set back from the public face of the street. 
Conceived as a collection of contemporary farm buildings gathered under one expansive gable roof, the house's form is immediately provocative of the traditional farming structures that once inhabited the local area. This elegant architectural response places the old machinery shed (garage), drive through loading zone, and main farmhouse (complete with a central farmhouse kitchen and wood burning stove) in one singular structure and deftly satisfies the three distinct requirements of the brief in one swift, effortless movement.
The details