Carlton Cloister
An extension to a Victorian Terrace that achieves more than just additional area.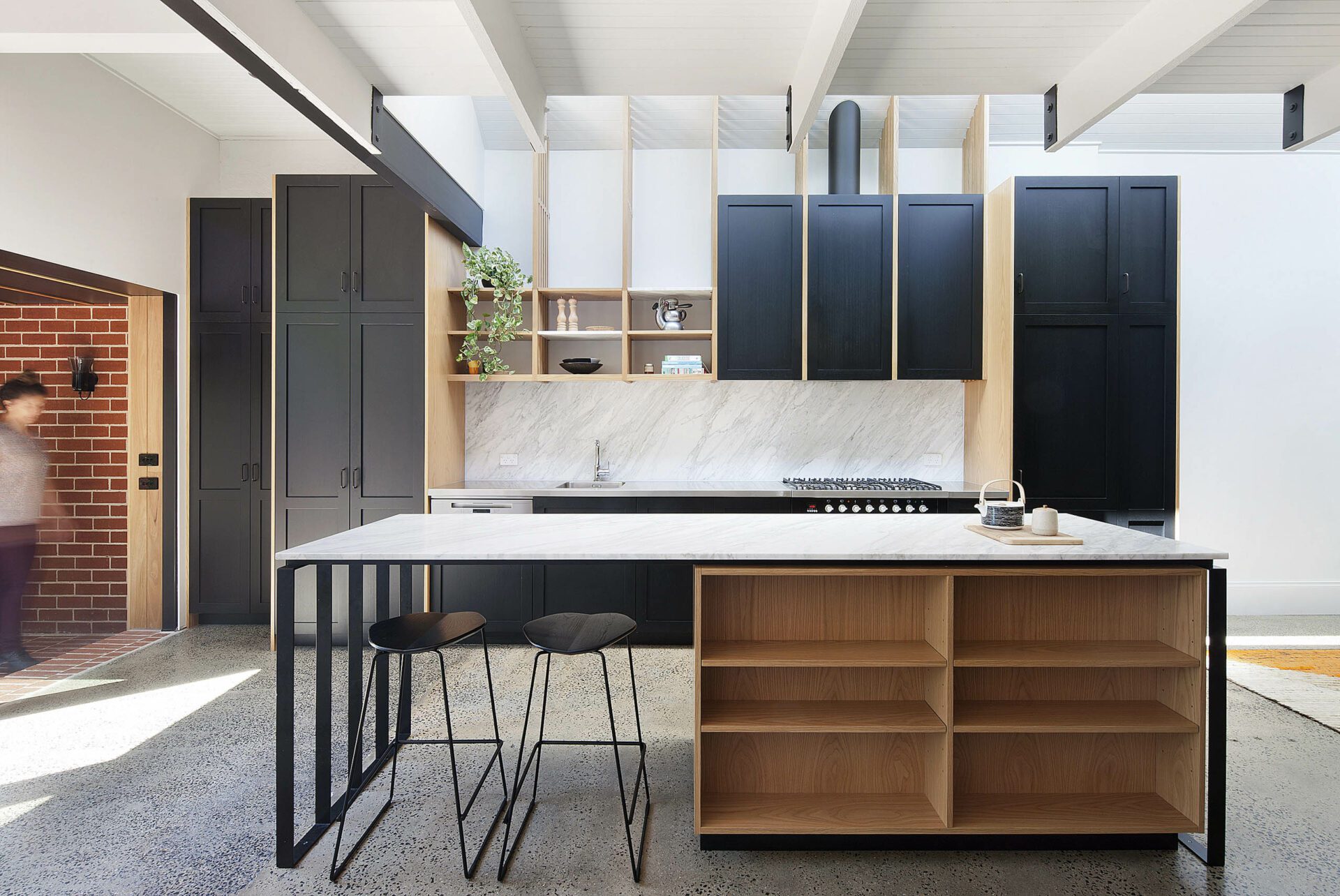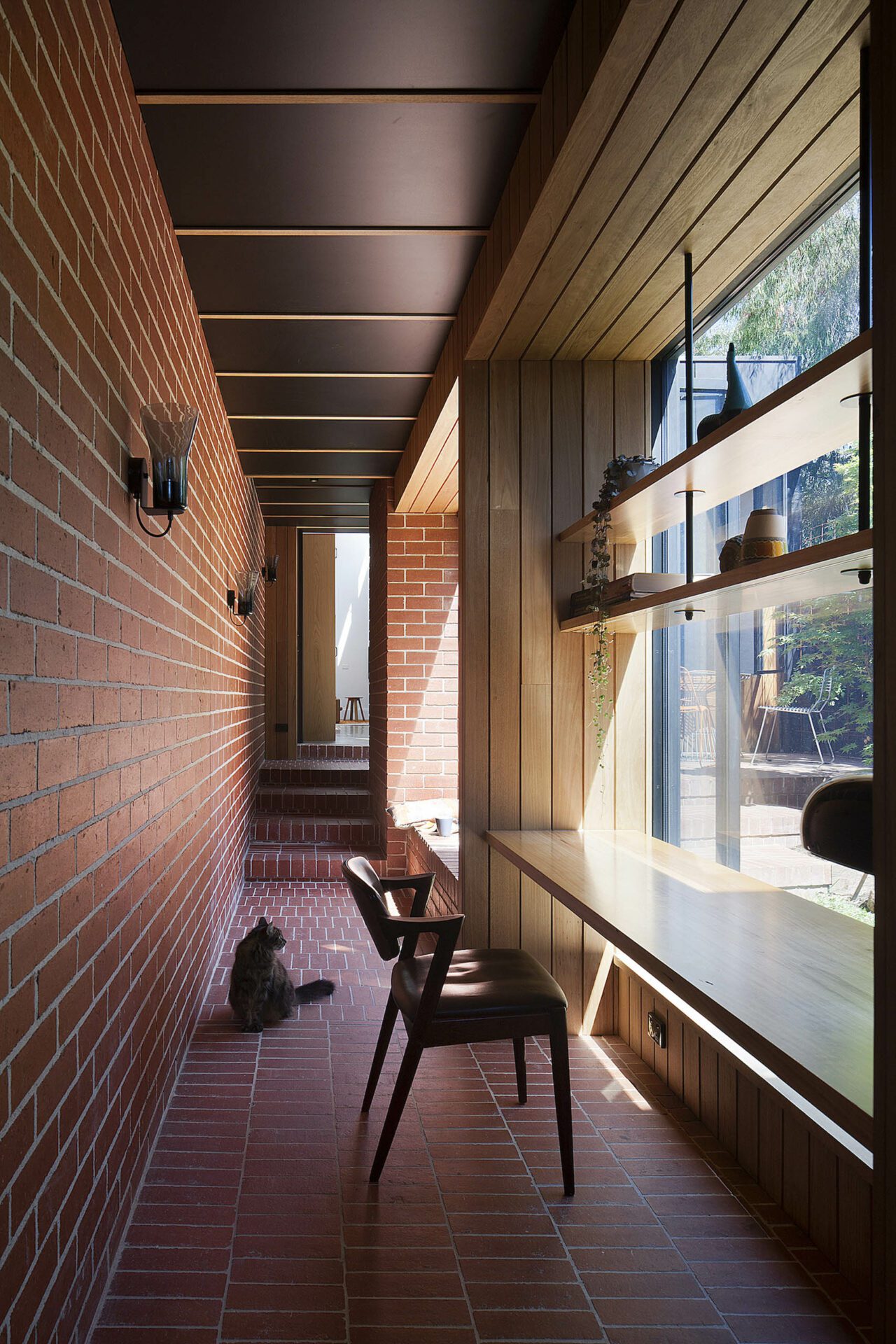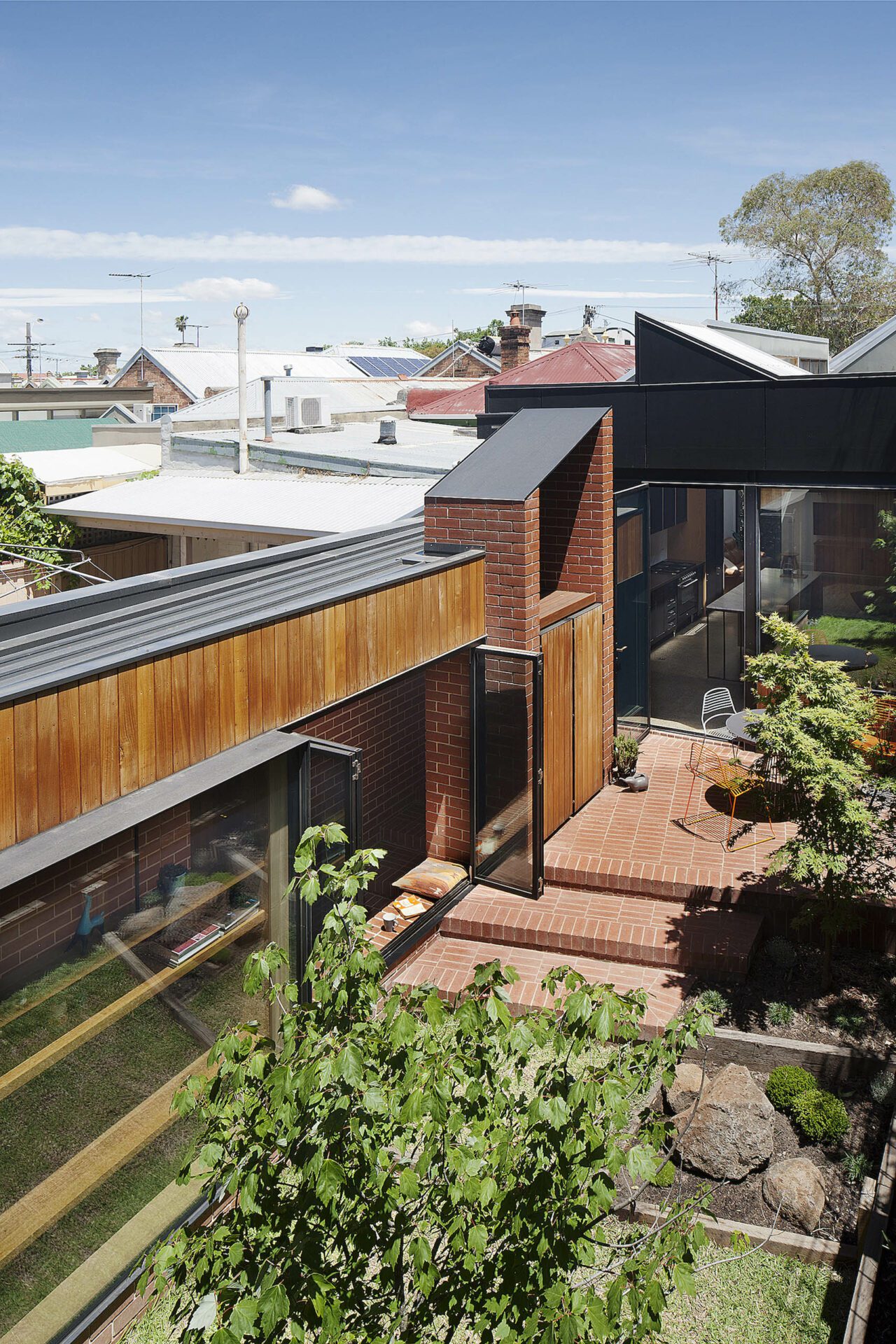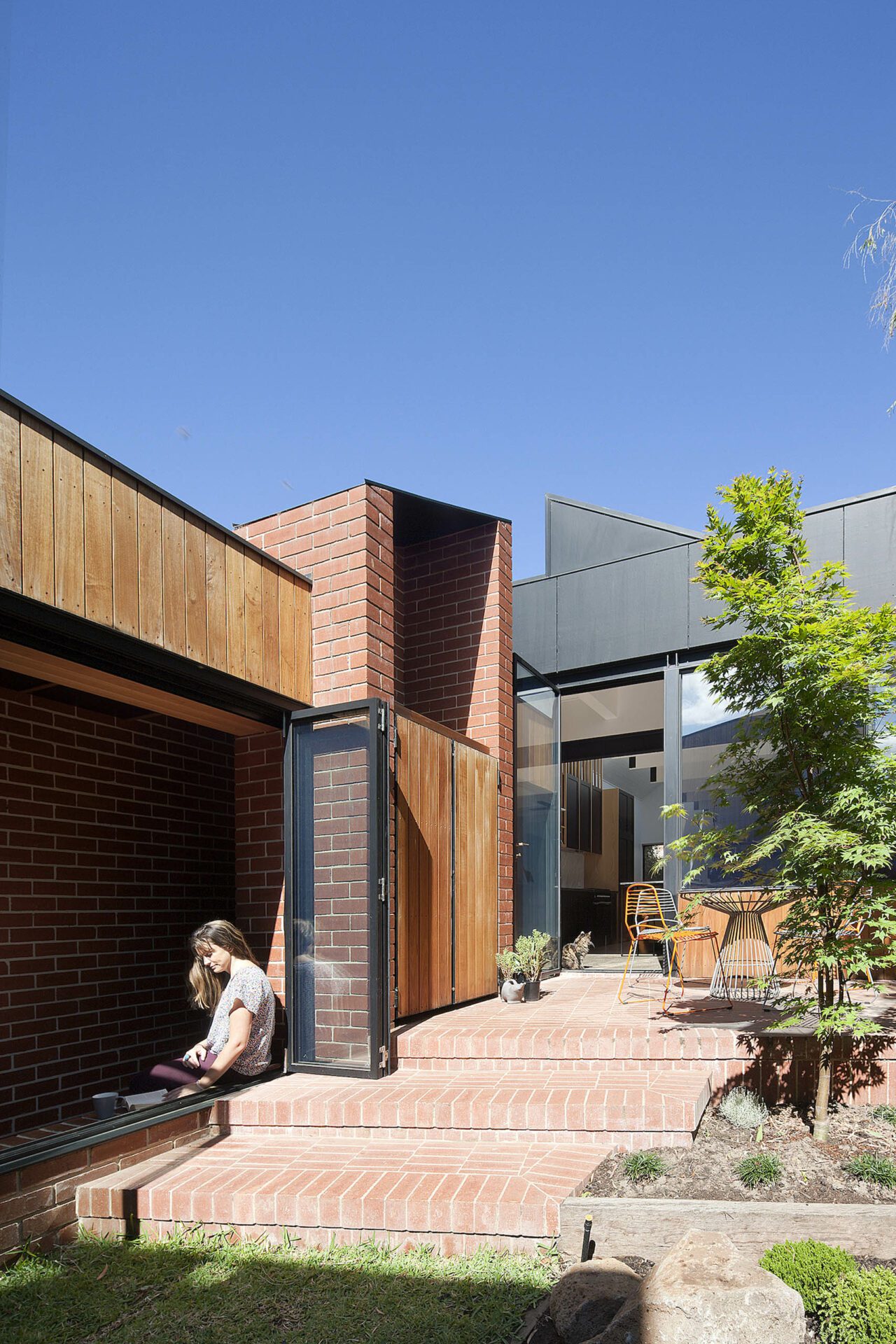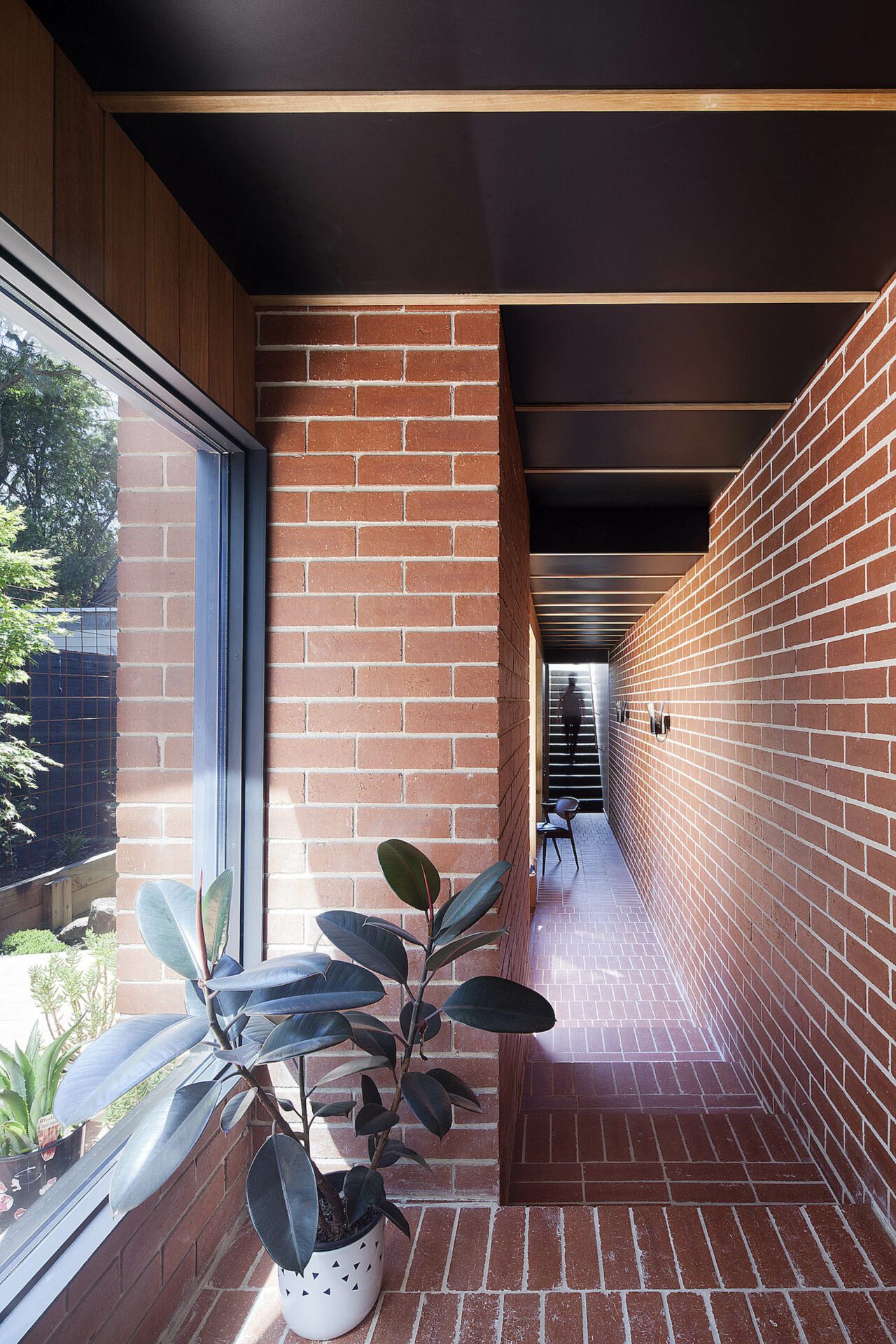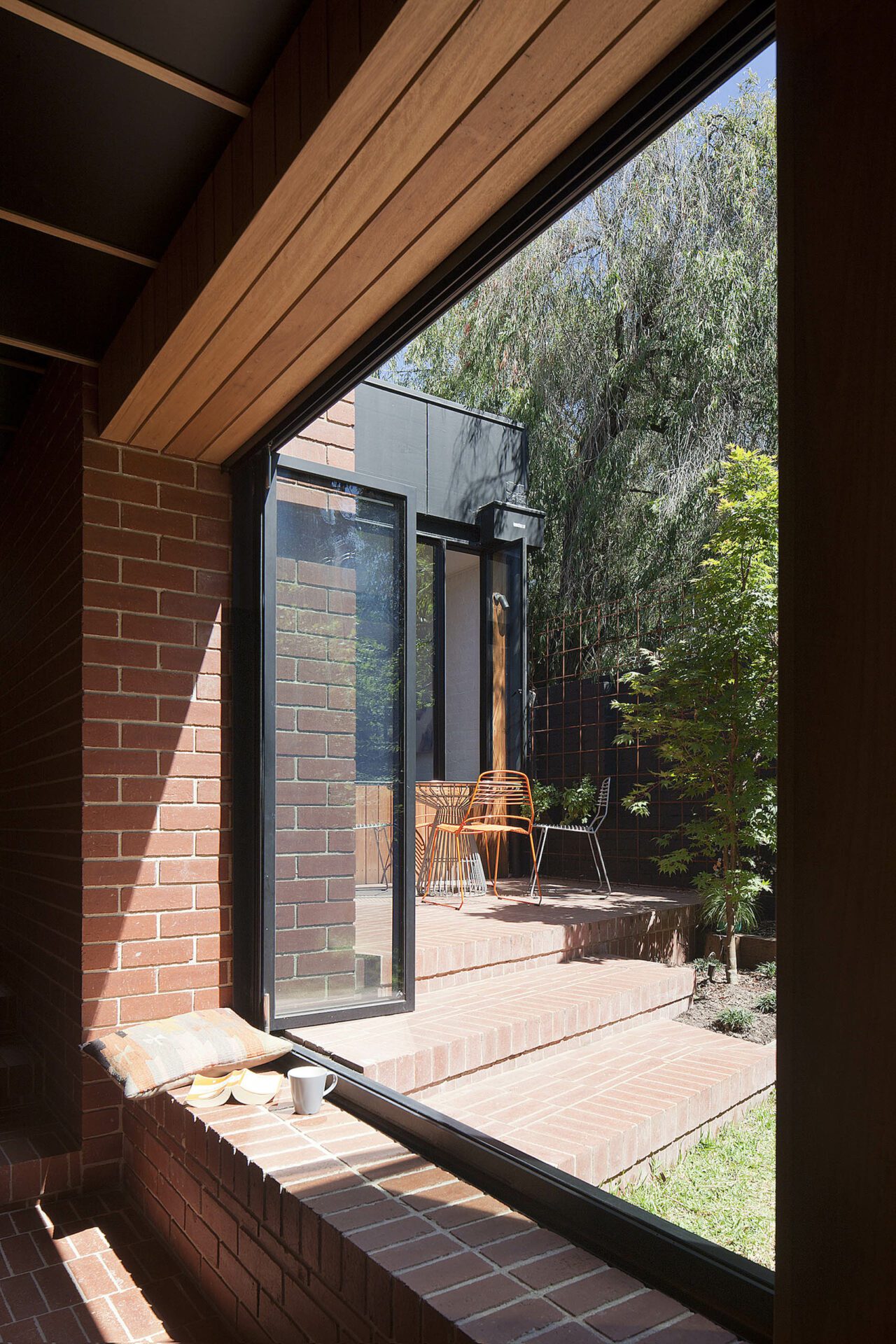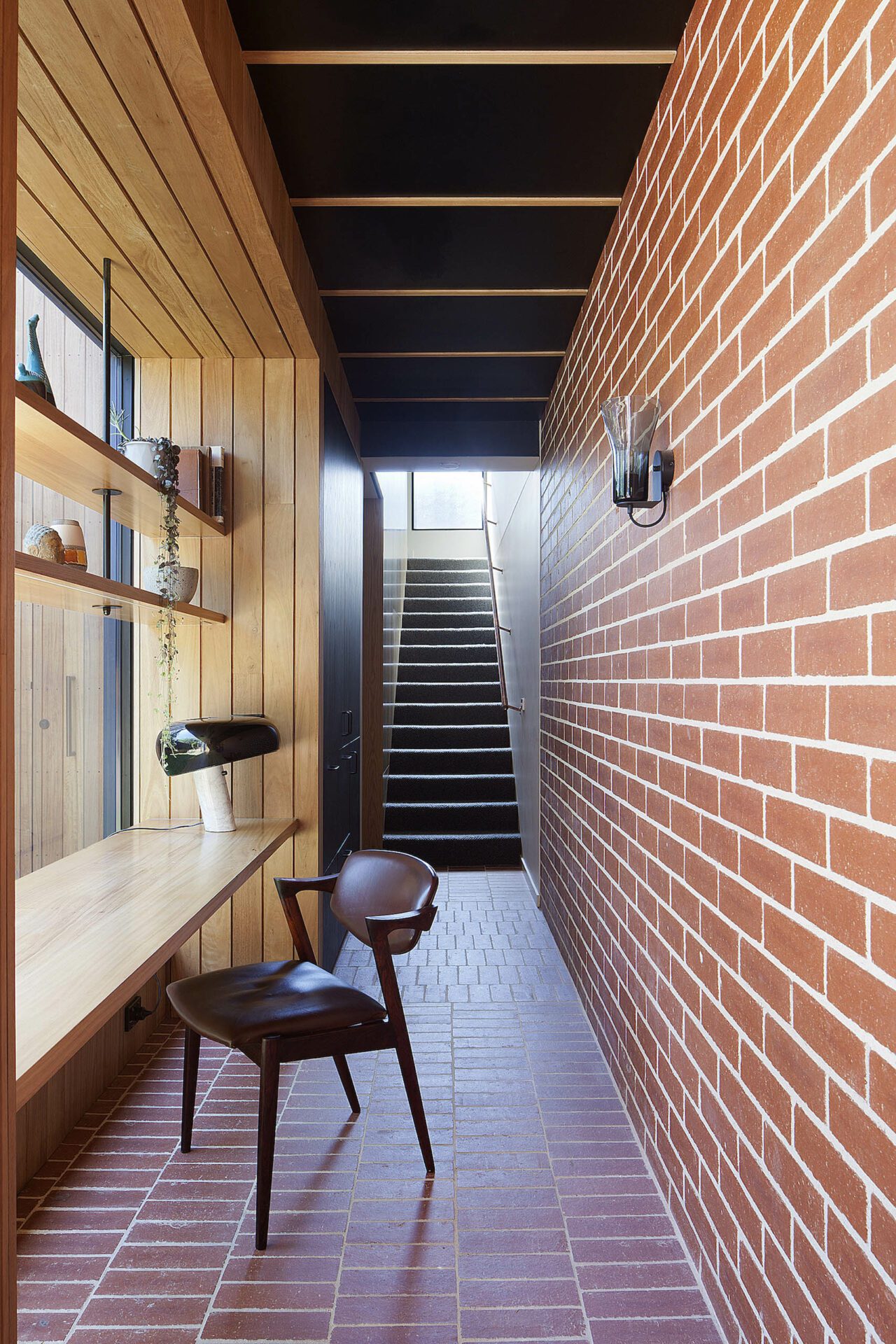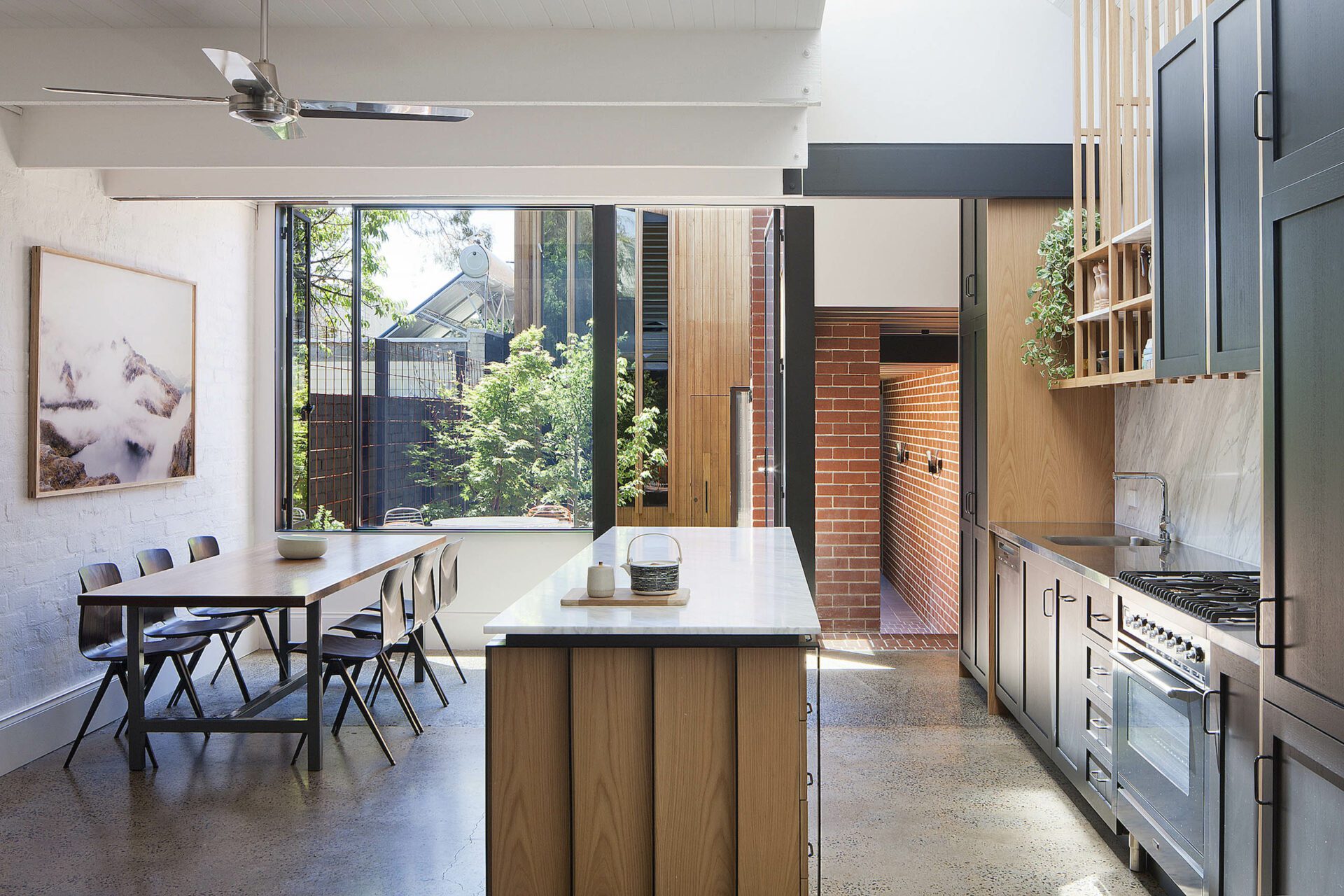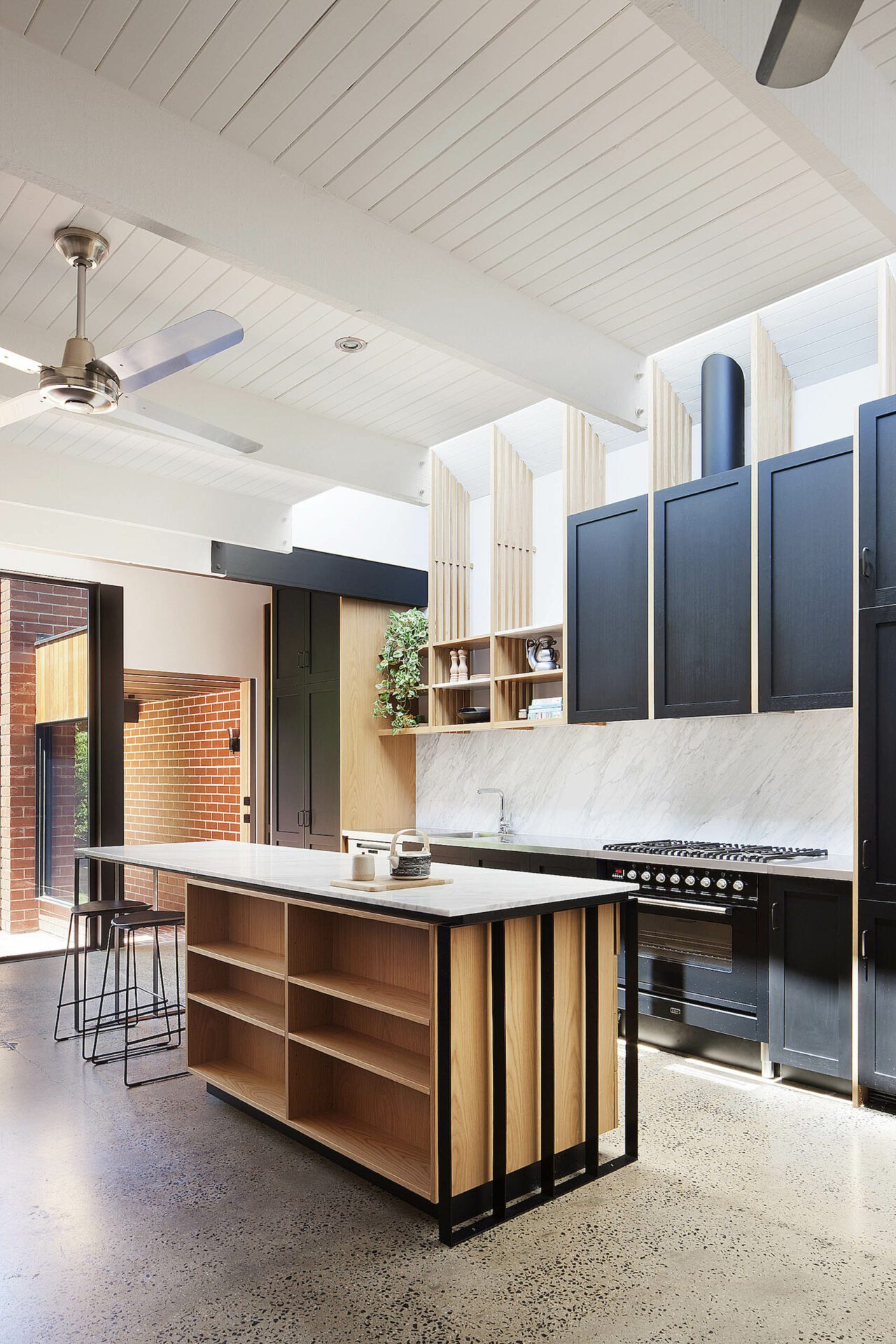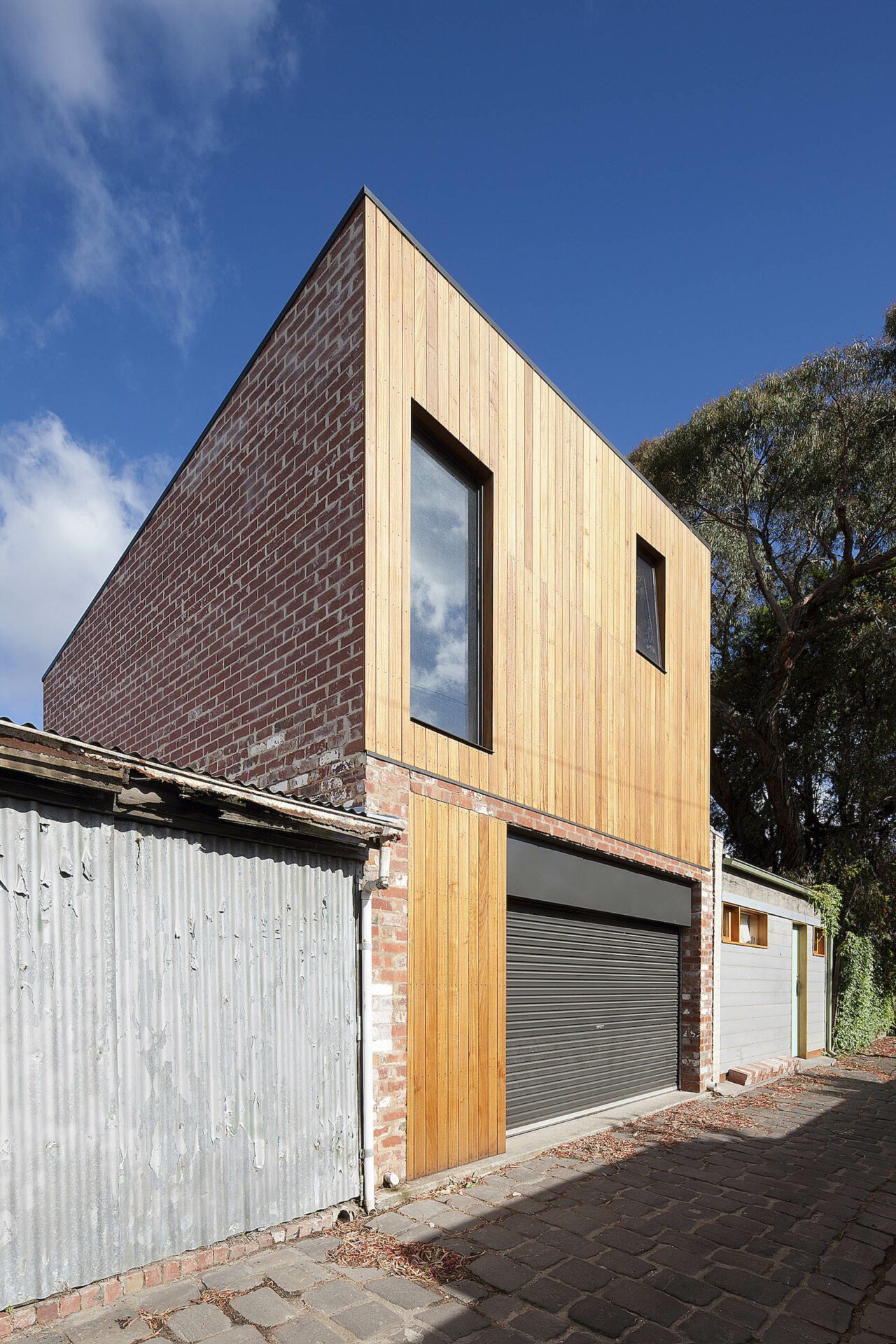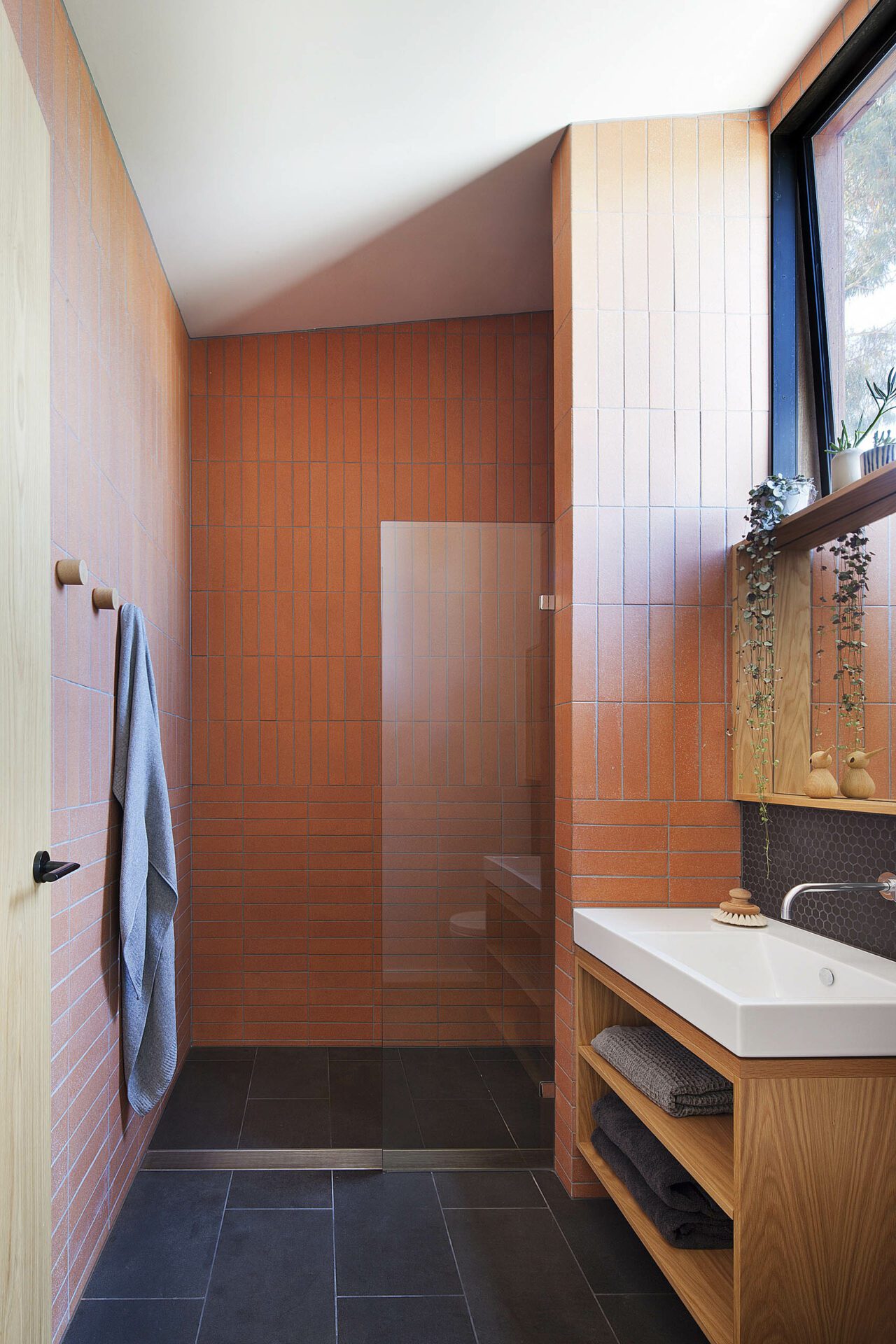 The principle idea behind Carlton Cloister was how to connect the Victorian terrace house facing the street to a proposed bedroom over garage facing the laneway. The immersive brick corridor is primarily circulation space but the design was considered to provide additional play, study and storage while also creating previously non-existent north spacing spaces for the home. The immersive red brick palette creates a corridor that is a pleasure to pass through.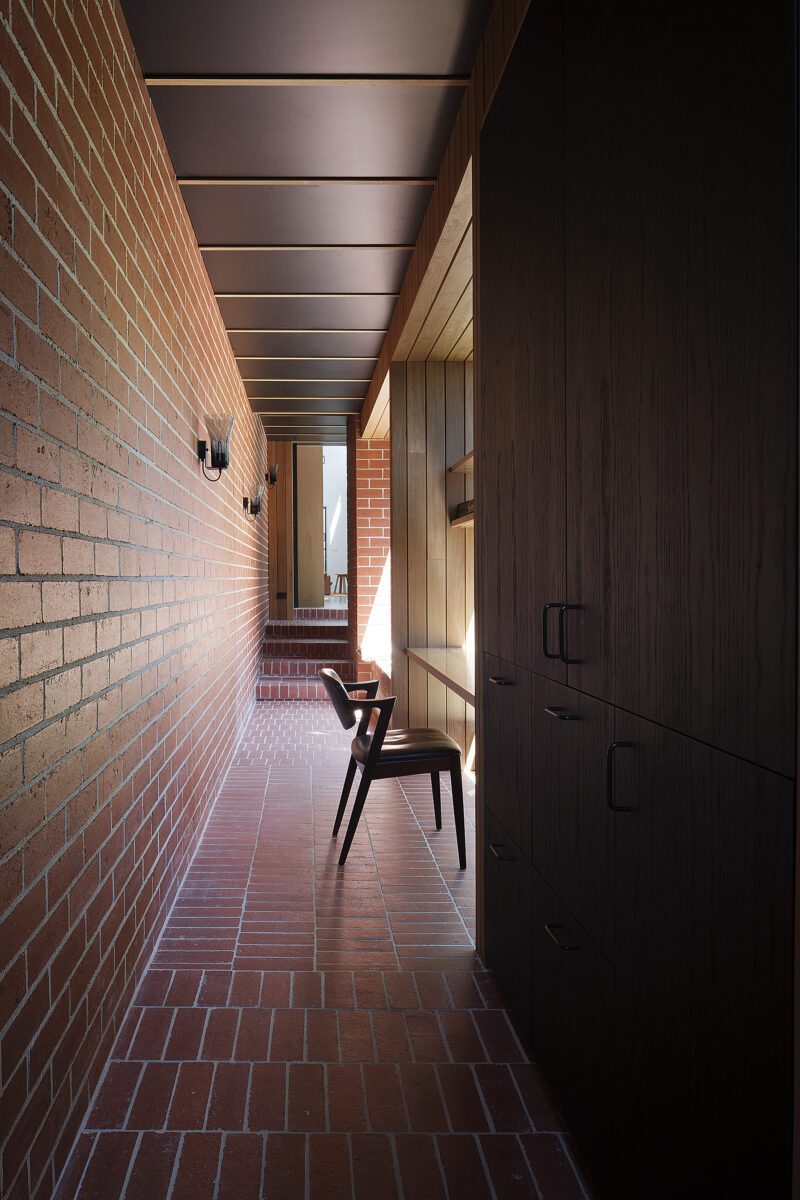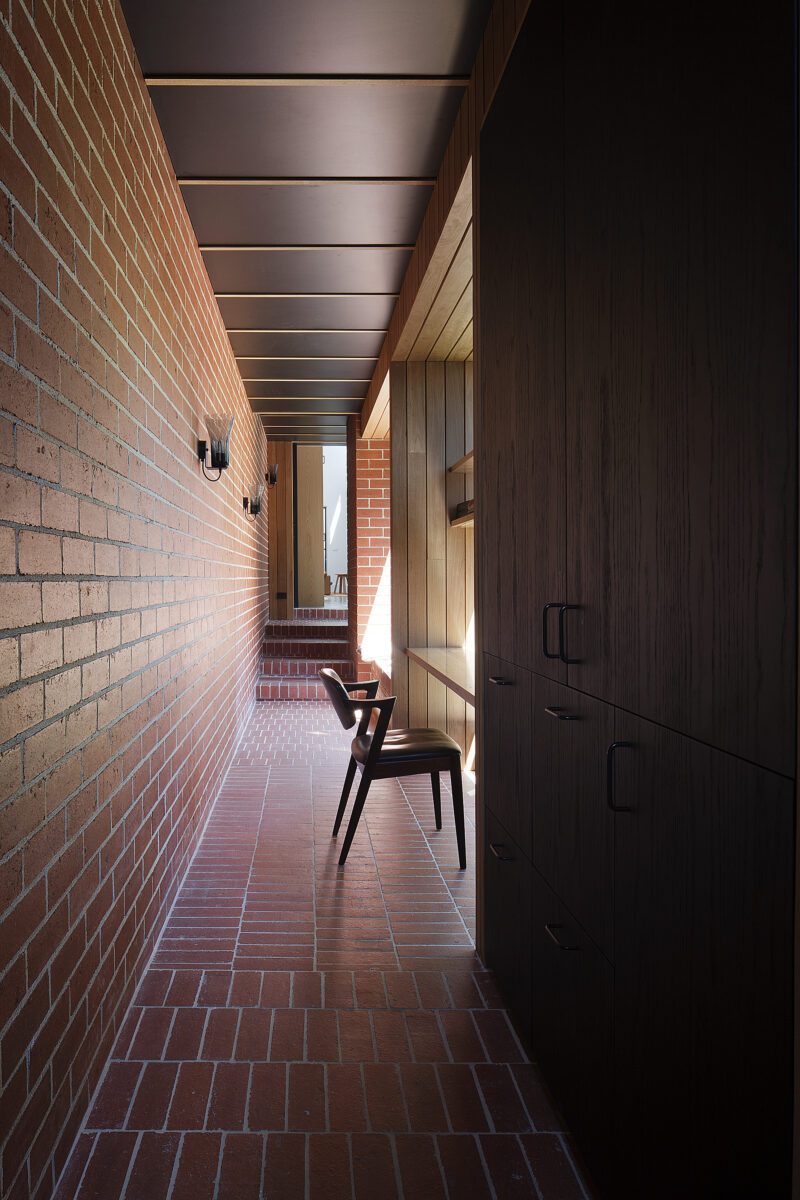 Like much of Melbourne's Victorian era workers housing this single storey, single fronted terrace house is located walking distance to the CBD while the surrounding neighbourhood retains a distinctly quiet and leafy character. The terrace house however is often orientated east west, as was the case here, with little opportunity to orientate living spaces to a northern aspect.
The corridor link between the main house and the two-storey addition is imagined as a cloister, by definition a covered walkway often with a garden connection. The steel framed north facing glazing encloses a circulation space with additional living, playing and working spaces located along its length. Taking up valuable outdoor space the cloister is continuously connected through to the garden. Built entirely from red brick and Blackbutt cladding, materials more closely aligned to external spaces than and interior ones enhance both the cloister and outdoor aspects of the connection.
Our client was conscious of the fact they were making a quality over size decision in their environment. We helped them transform their two-bedroom terrace house of 16 years into a comfortable family home for the long term with providing additional usable areas, integrated outdoor spaces and a new northern orientation.
The house is in a restrictive Heritage Overlay, new works are not to be visible from the street and upper stories are not to be constructed over the front two rooms. The other aspect we considered, typical of these neighbourhoods, is how the historical preserved character of the main streets with their Victorian and Federation style facades makes way to a mix of styles, shapes and forms when seen from the rear laneway. These neighbourhoods have been gentrified over the years and it is this grain and character of the rear laneway that influenced our design and material choices.
The cloister also provides a new northern orientation to the house with the brick walls and floors providing thermal mass and cross ventilation through the whole house from the bi-fold windows to new windows in the living areas and high in the ensuite wall.
Photos Shannon McGrath
Built Technique Construction
The details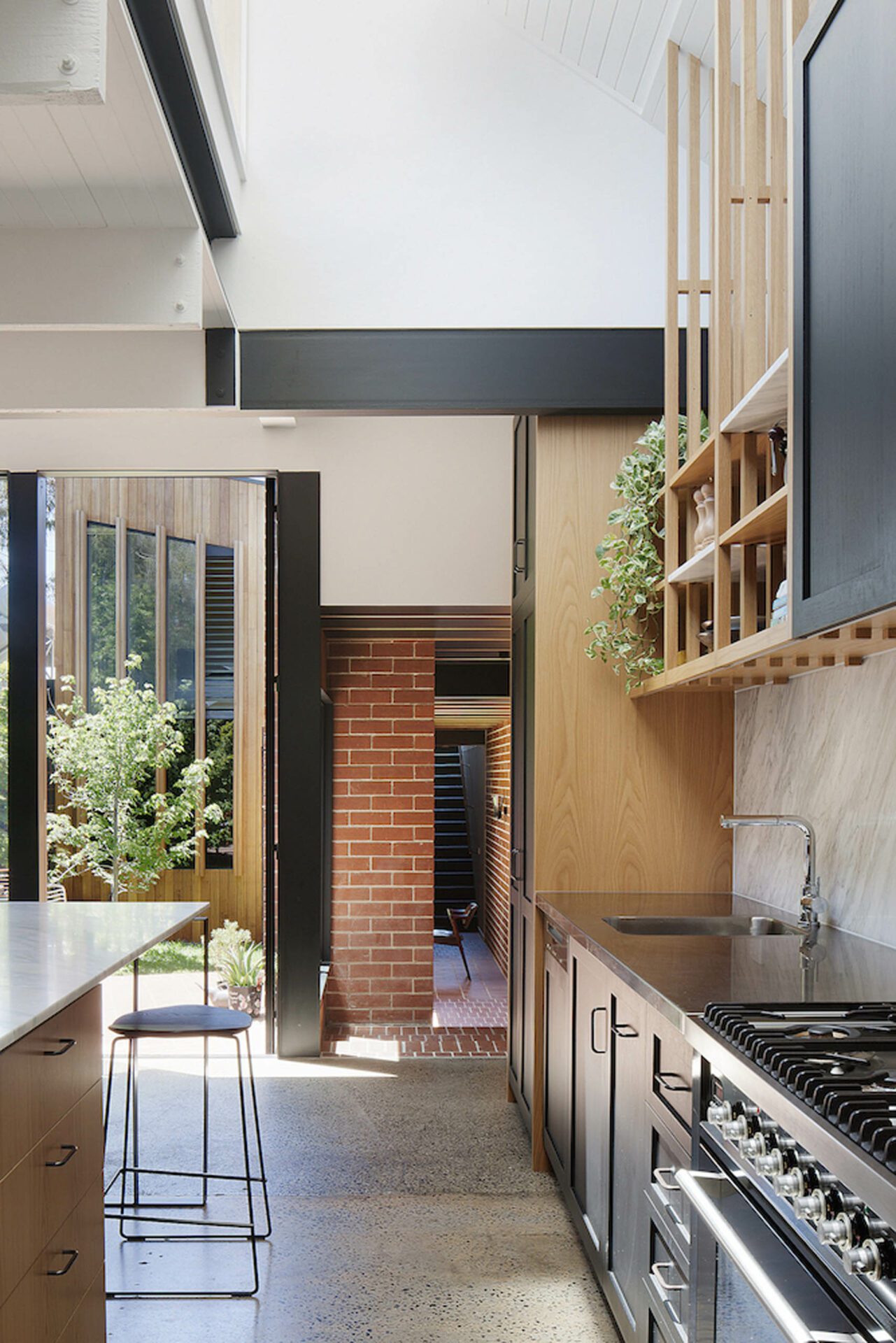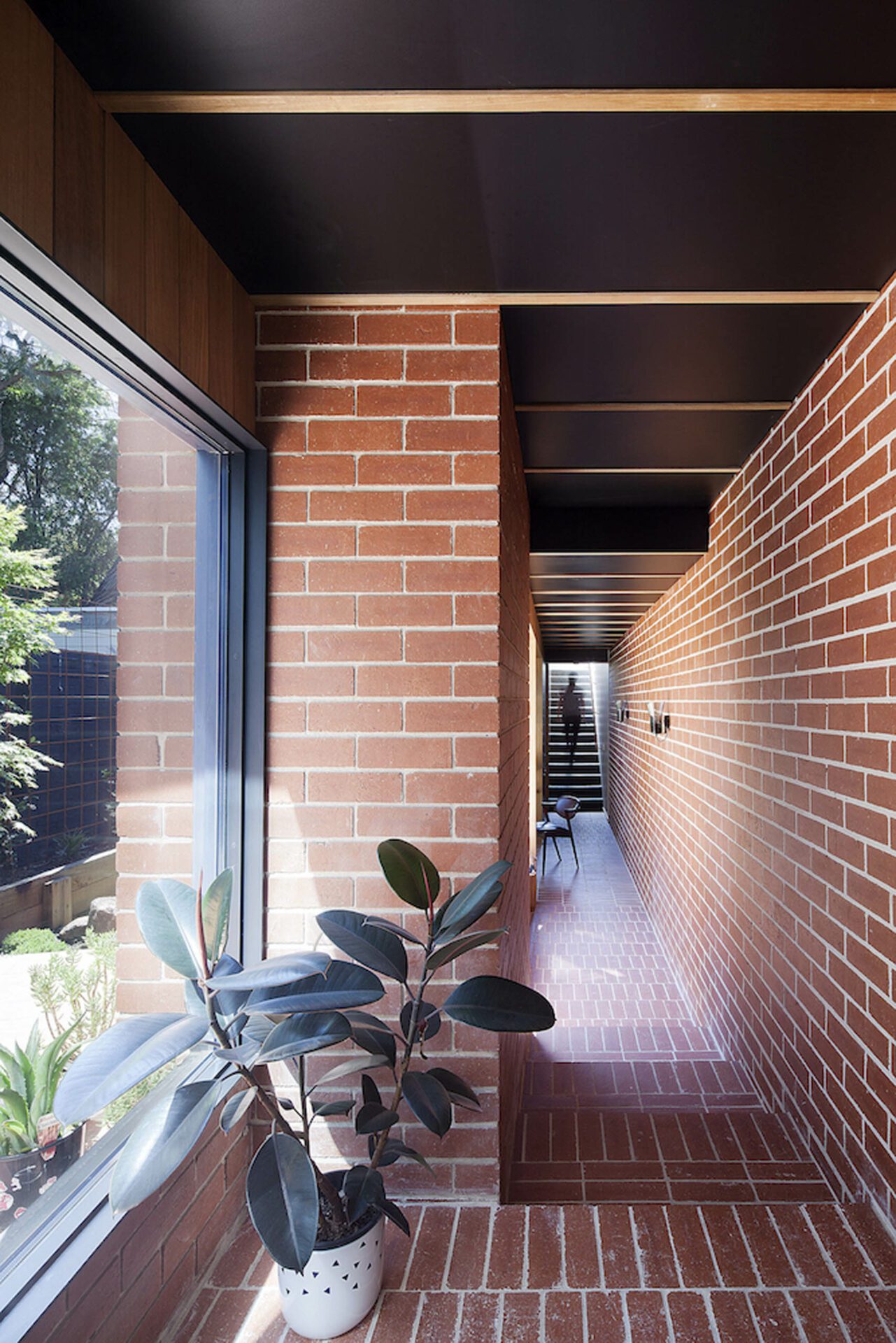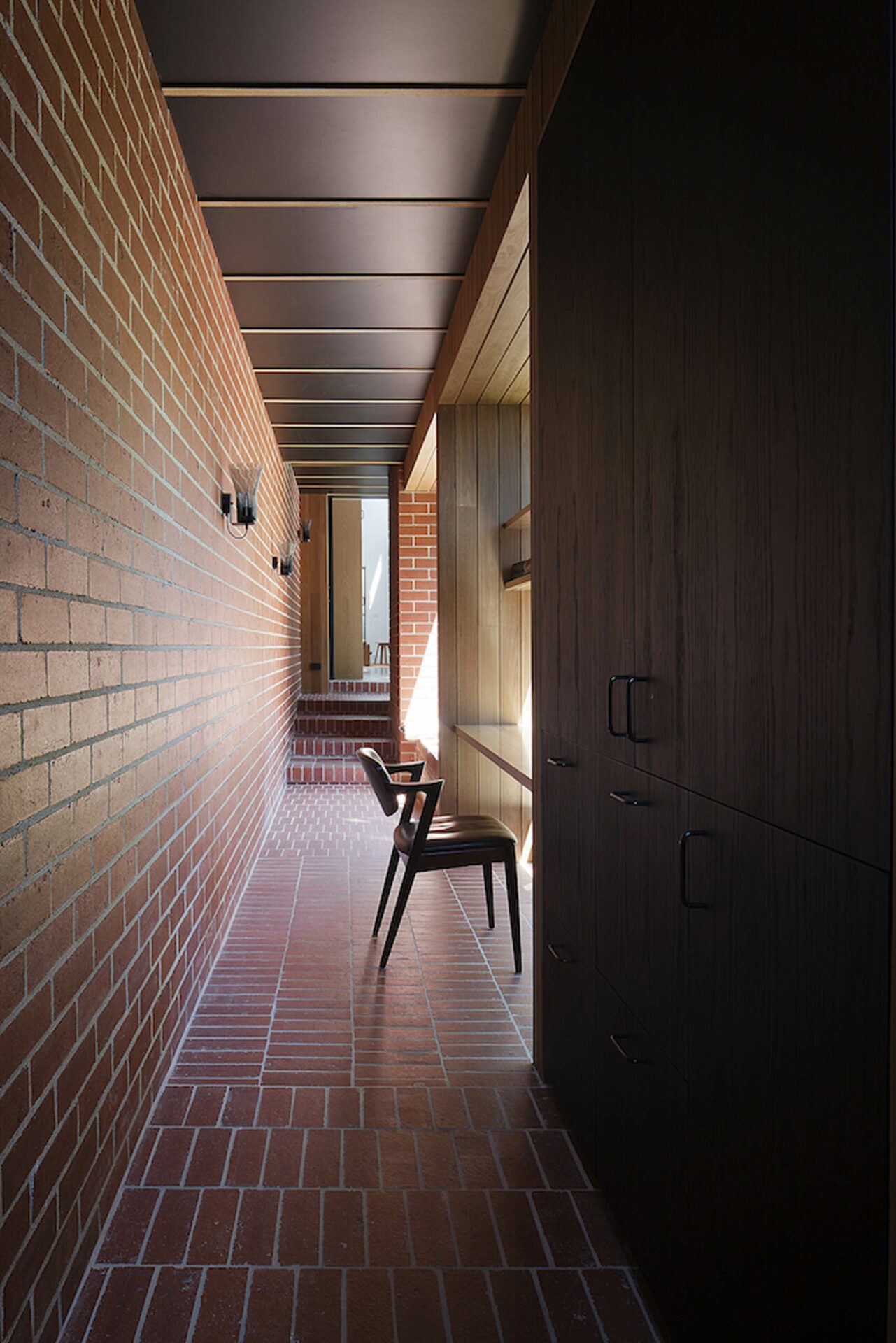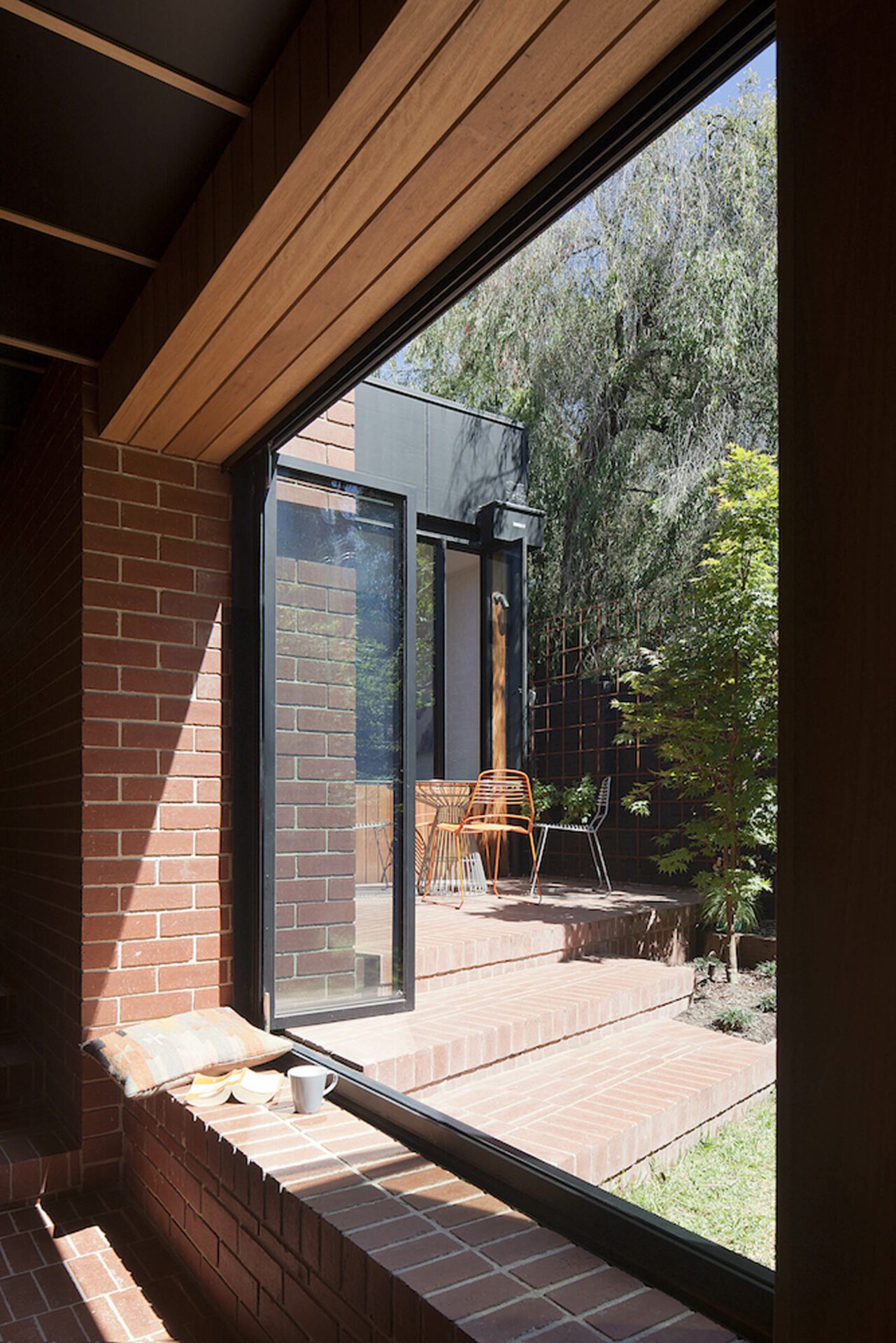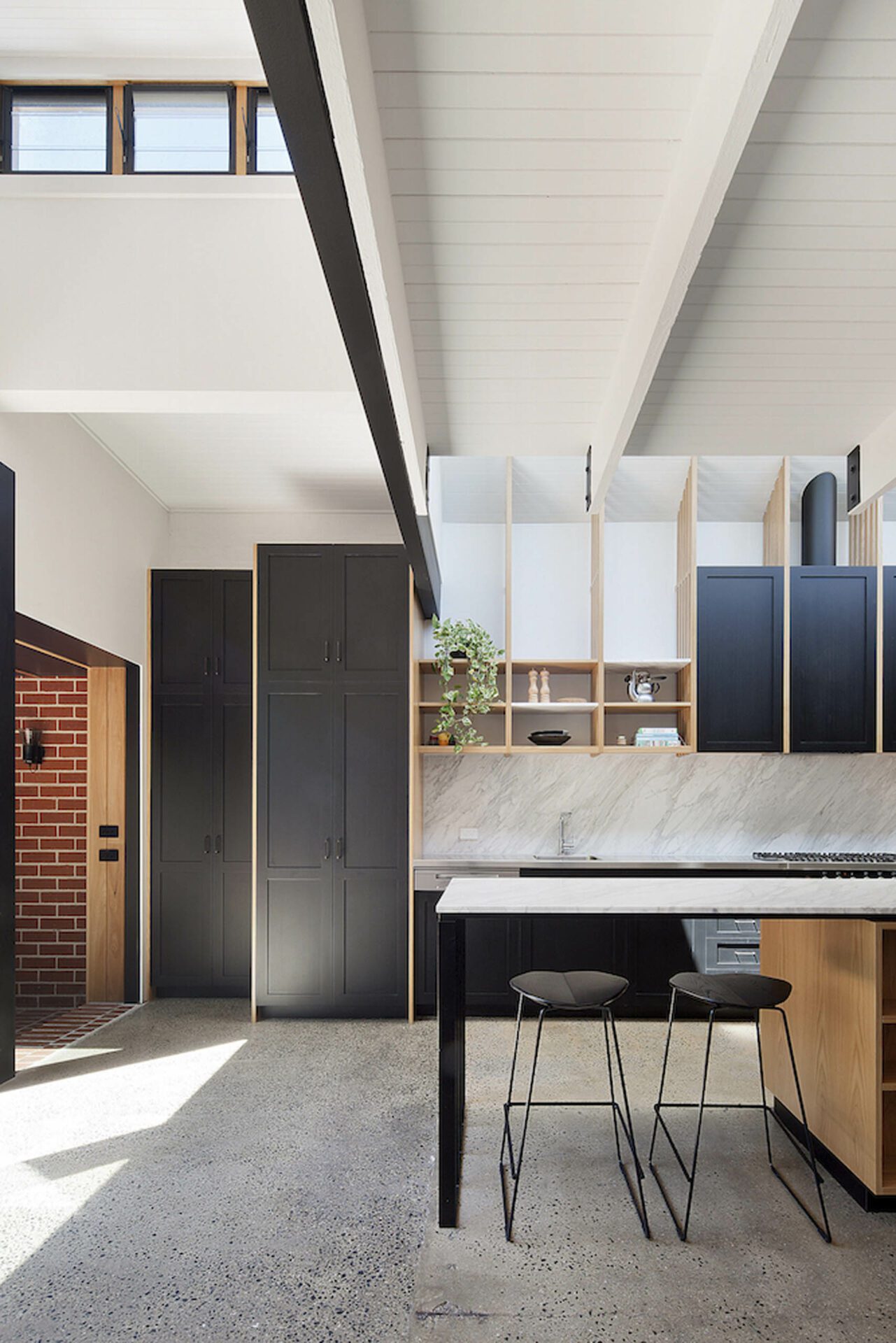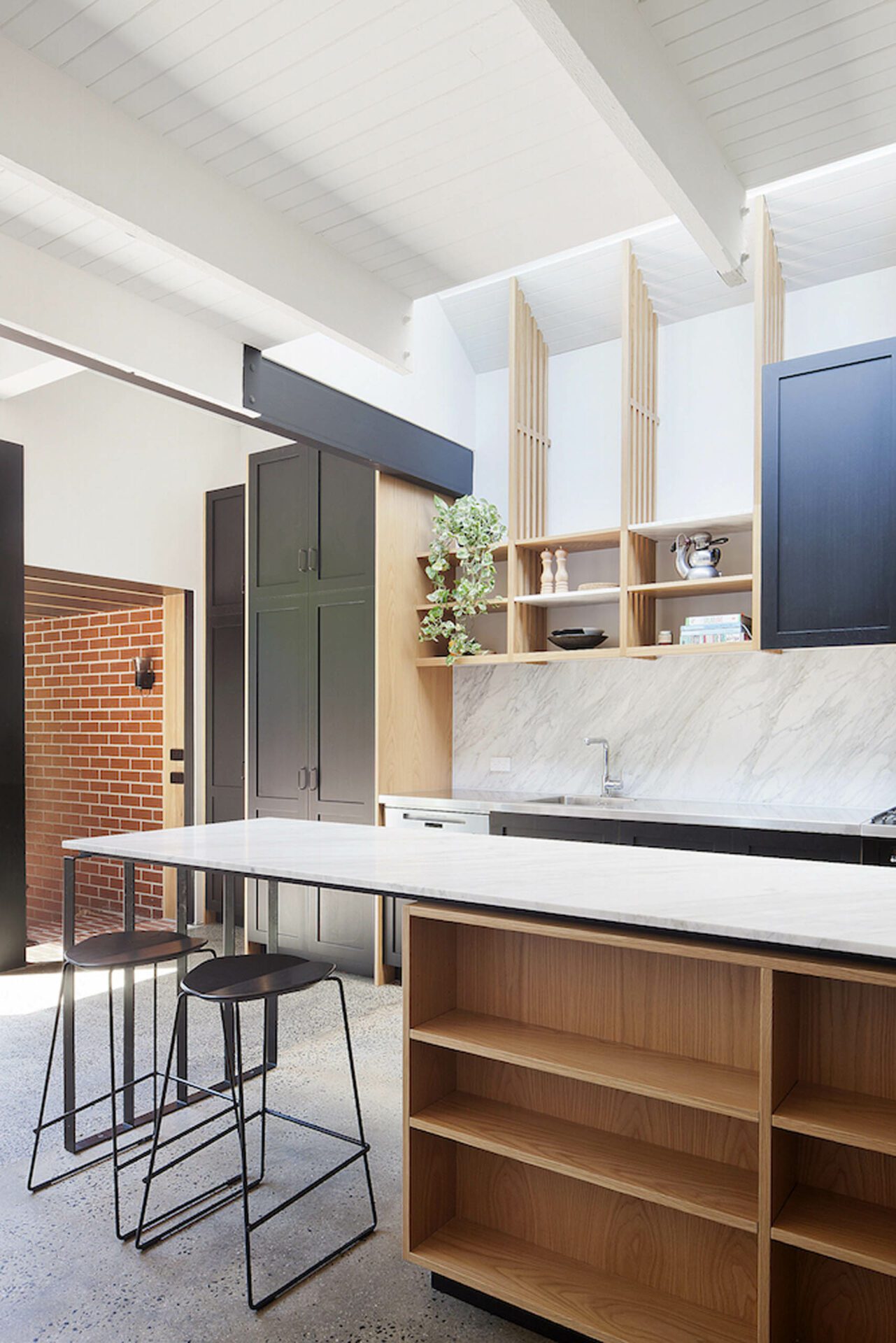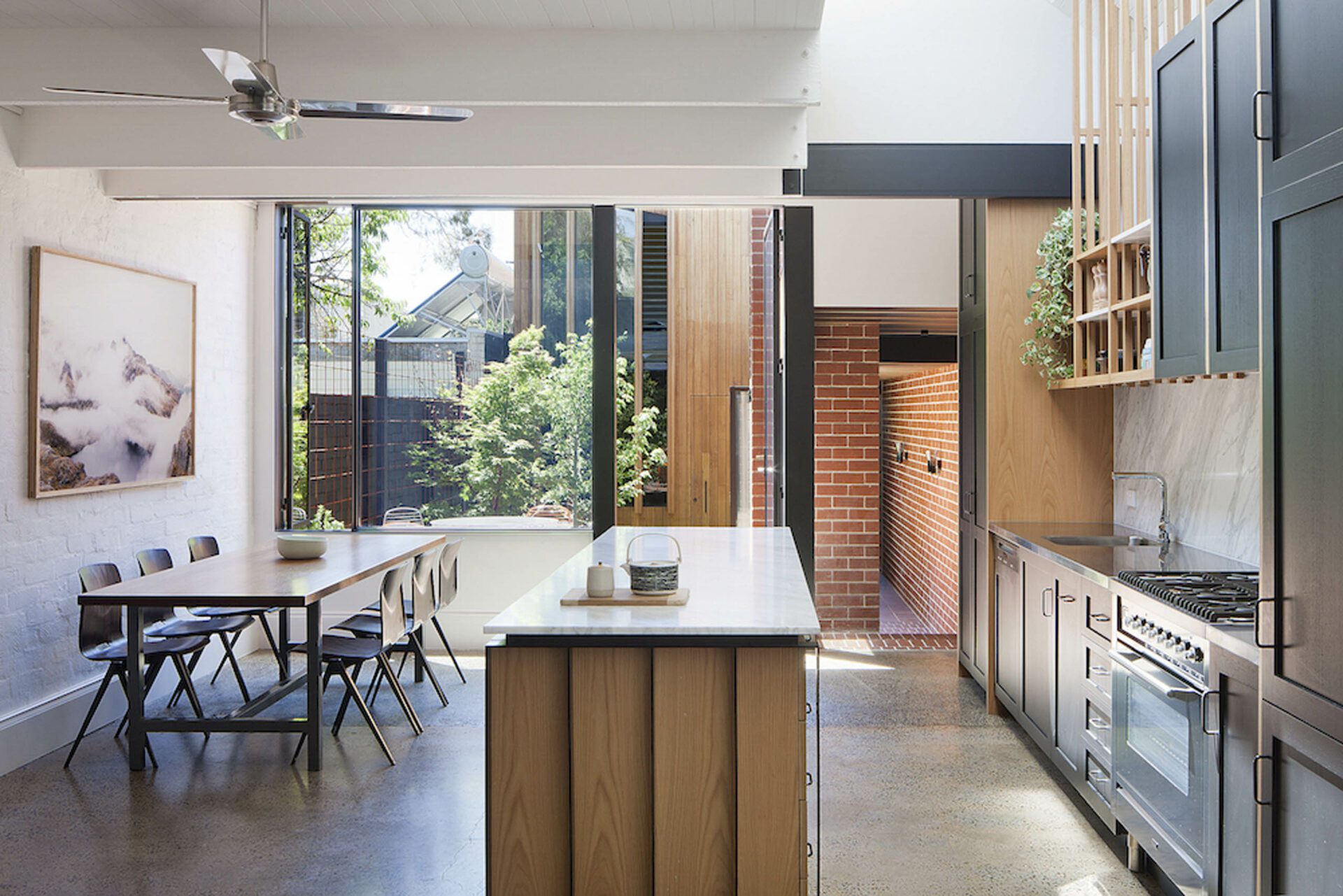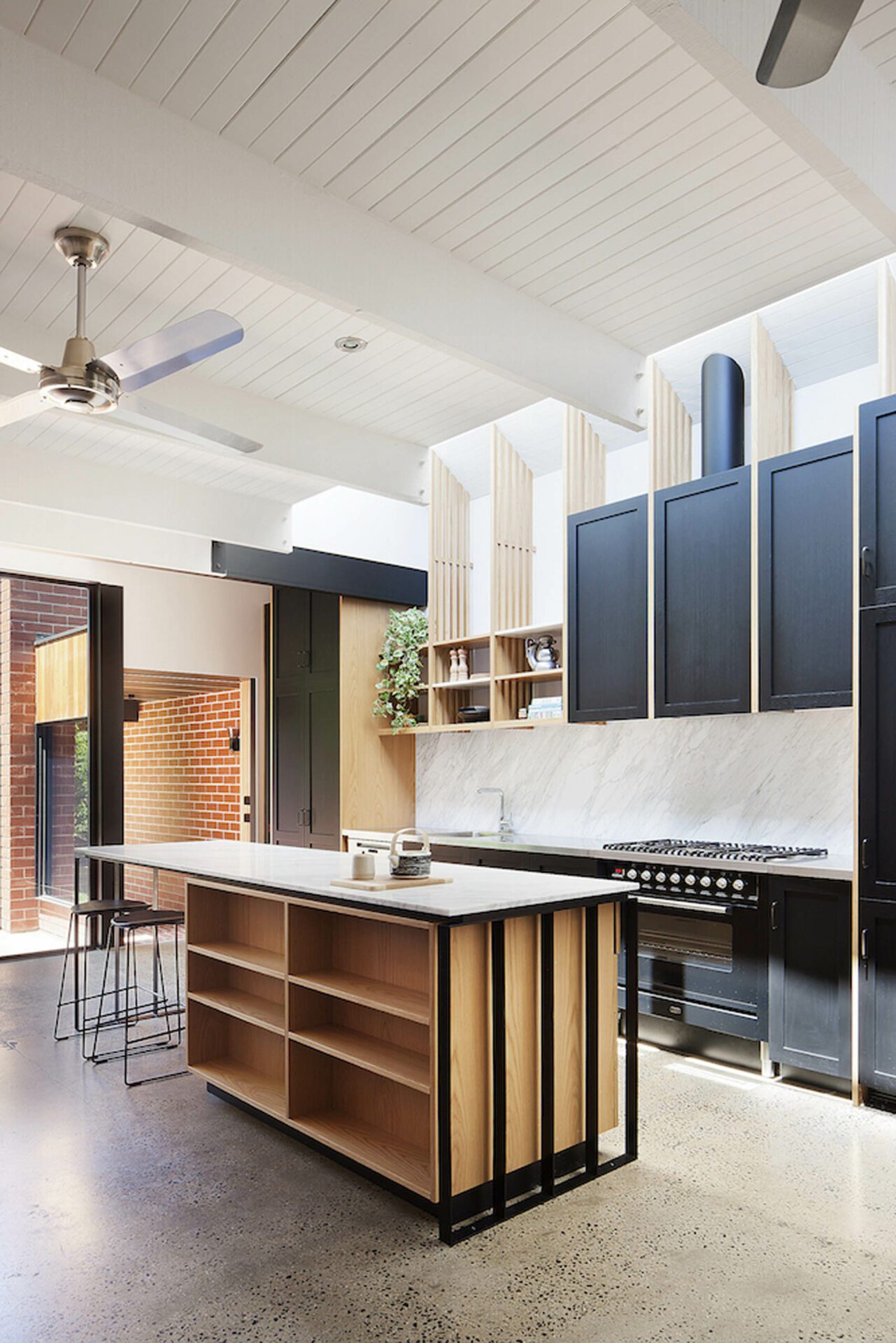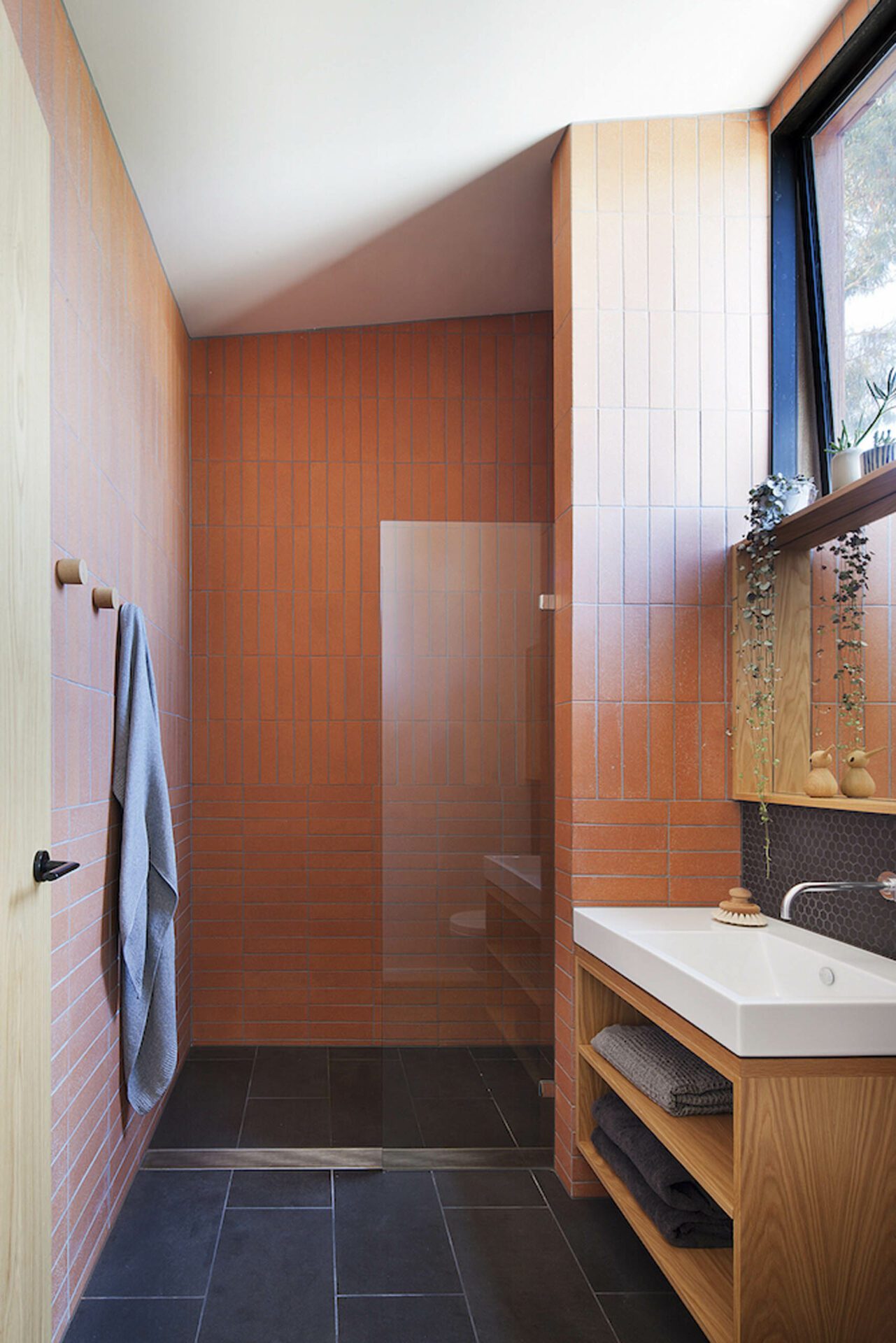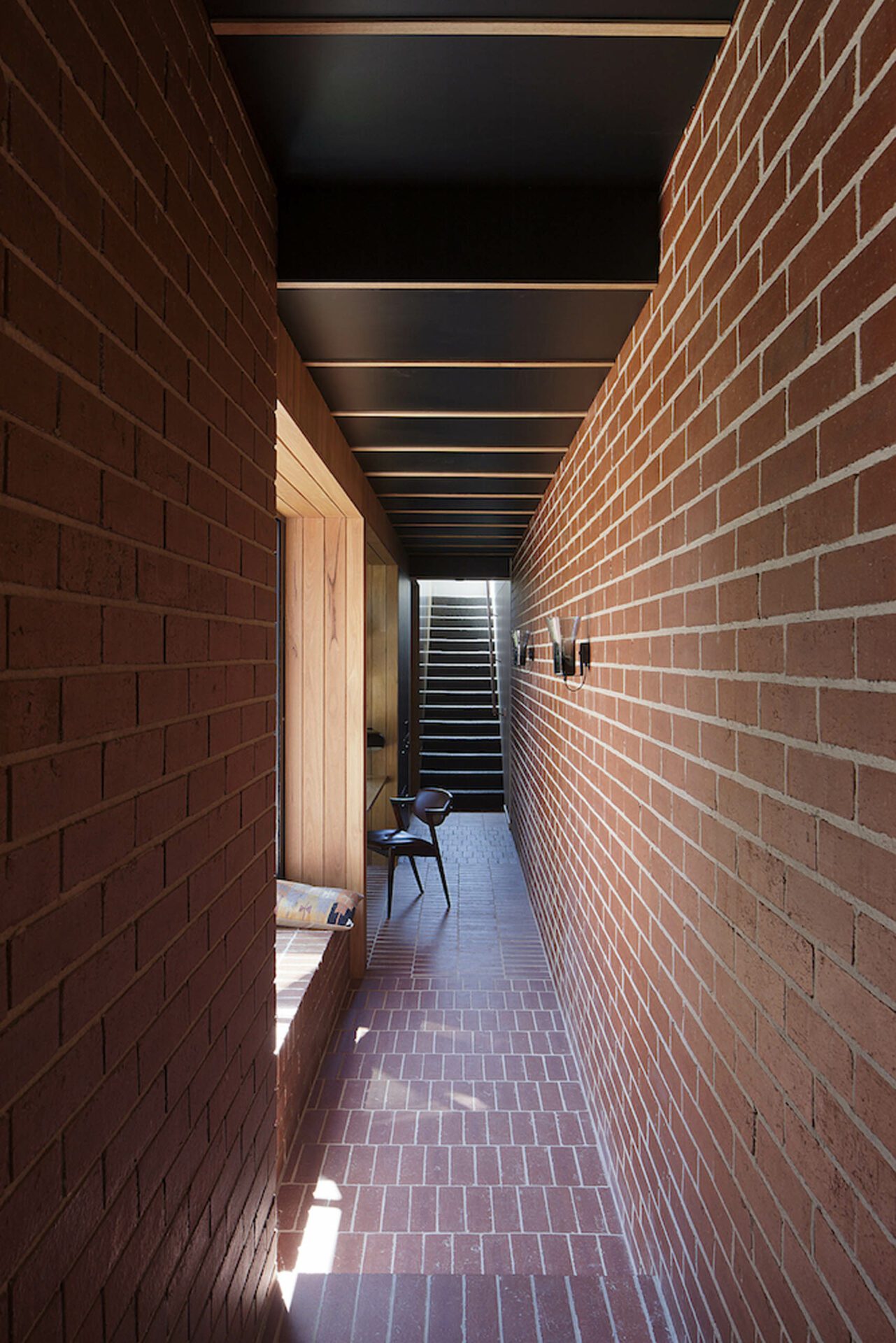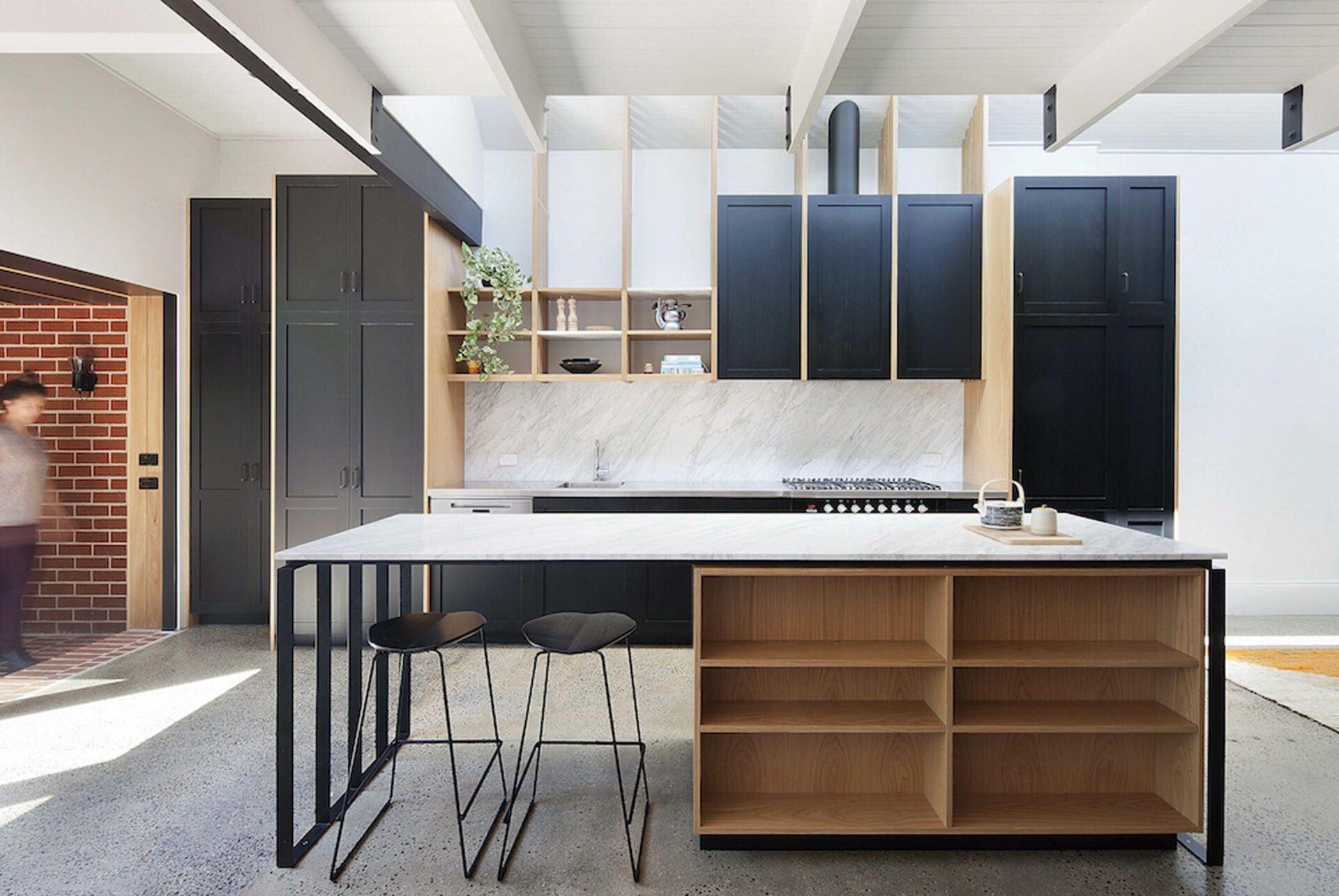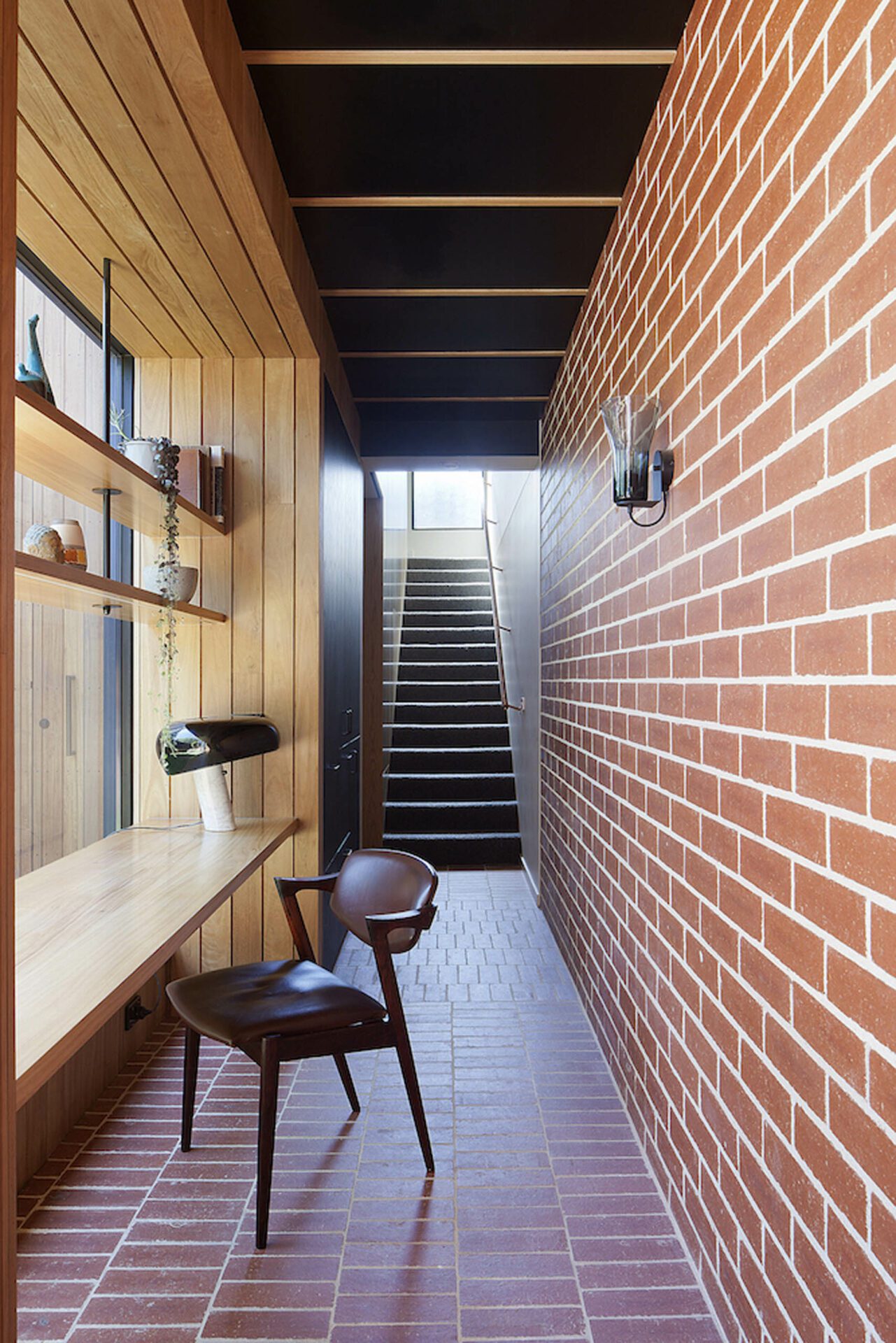 "MRTN has created the surrounding Carlton North roofscape in miniature, while the rich yet restrained material palette celebrates the area's distinctly eclectic laneways."
Houses magazine - Issue #109
Awards
AIA Victorian Architecture Awards, Residential Architecture Alts and Adds – Shortlisted
Think Brick Awards Hornbury Hunt Residential Awards - Finalist
Read More
Houses Awards, House Alterations and Additions under 200m2 - Shortlisted
Press
Australian House and Garden
"Hidden Assets"
Words by Jacki Brygel