Nulla Vale House and Shed
A small footprint home nestled into a granite strewn landscape.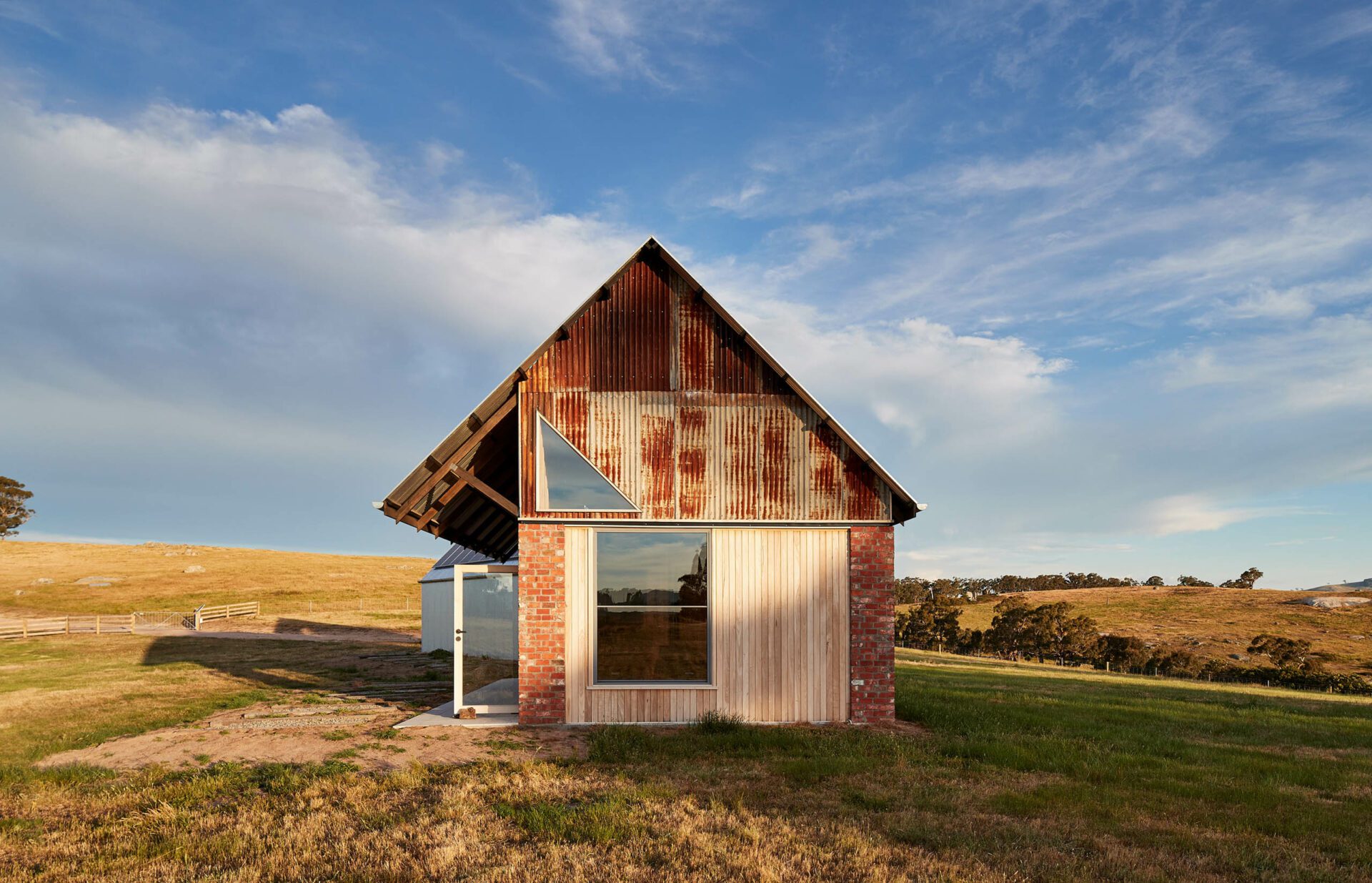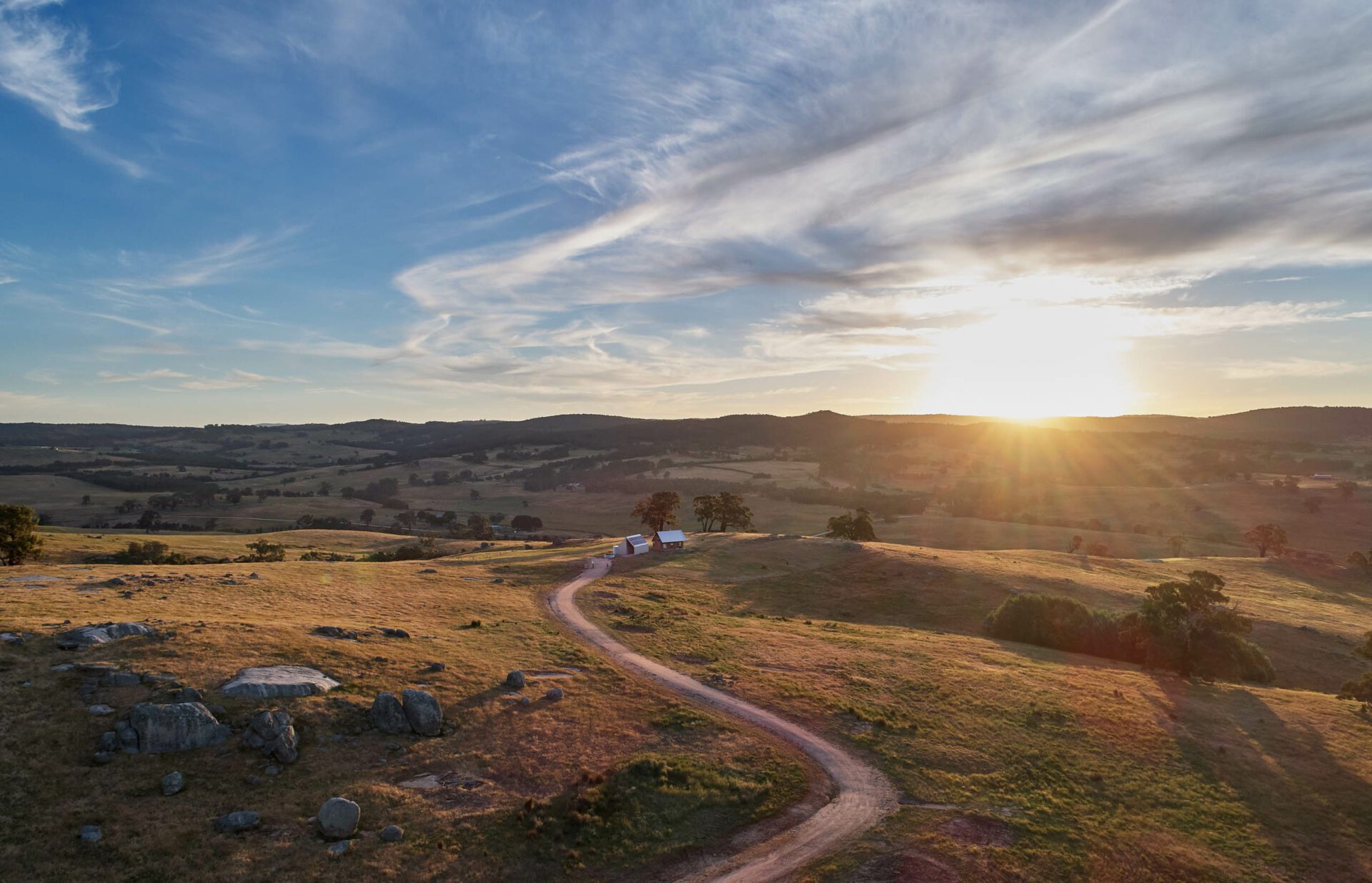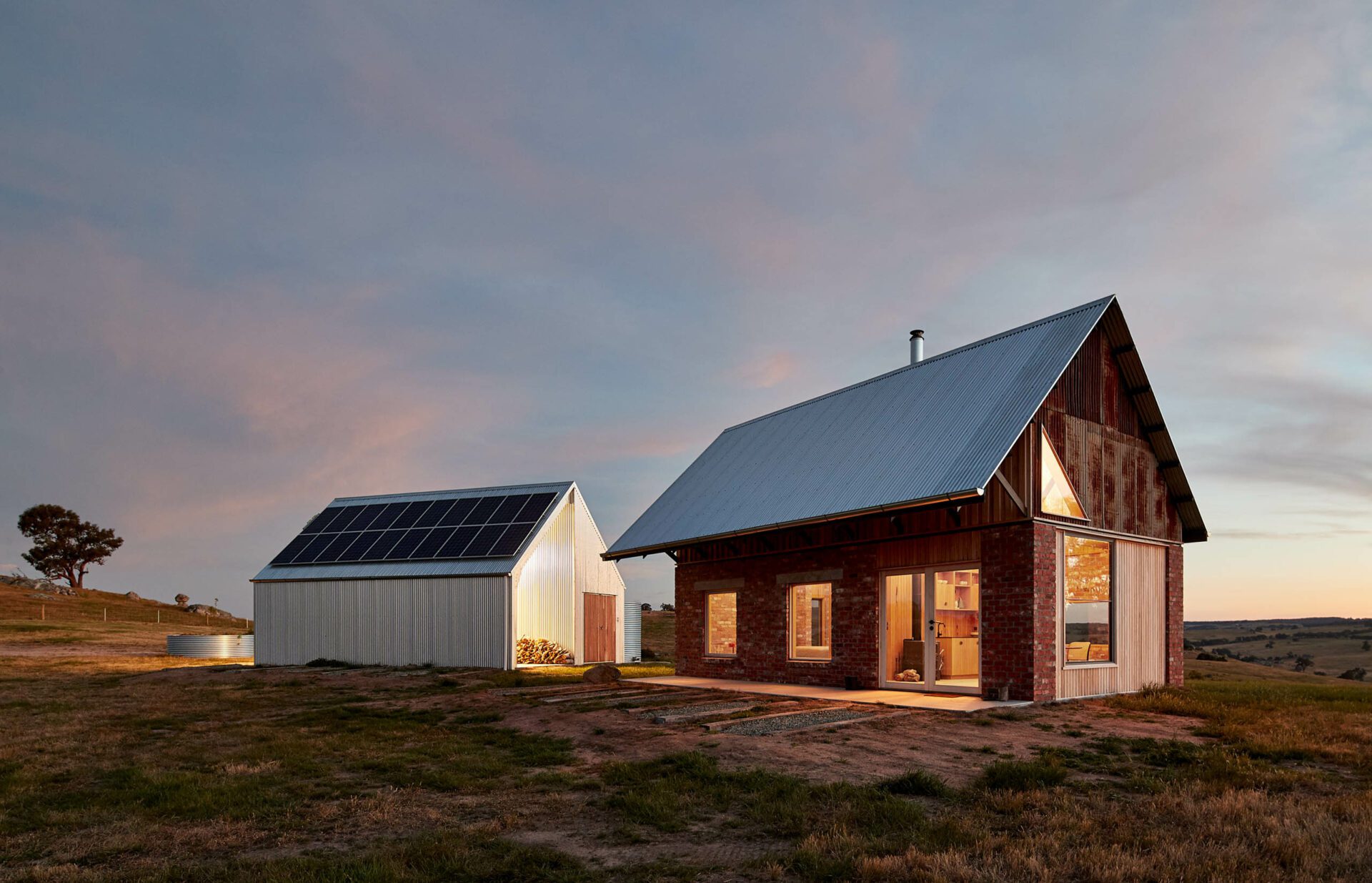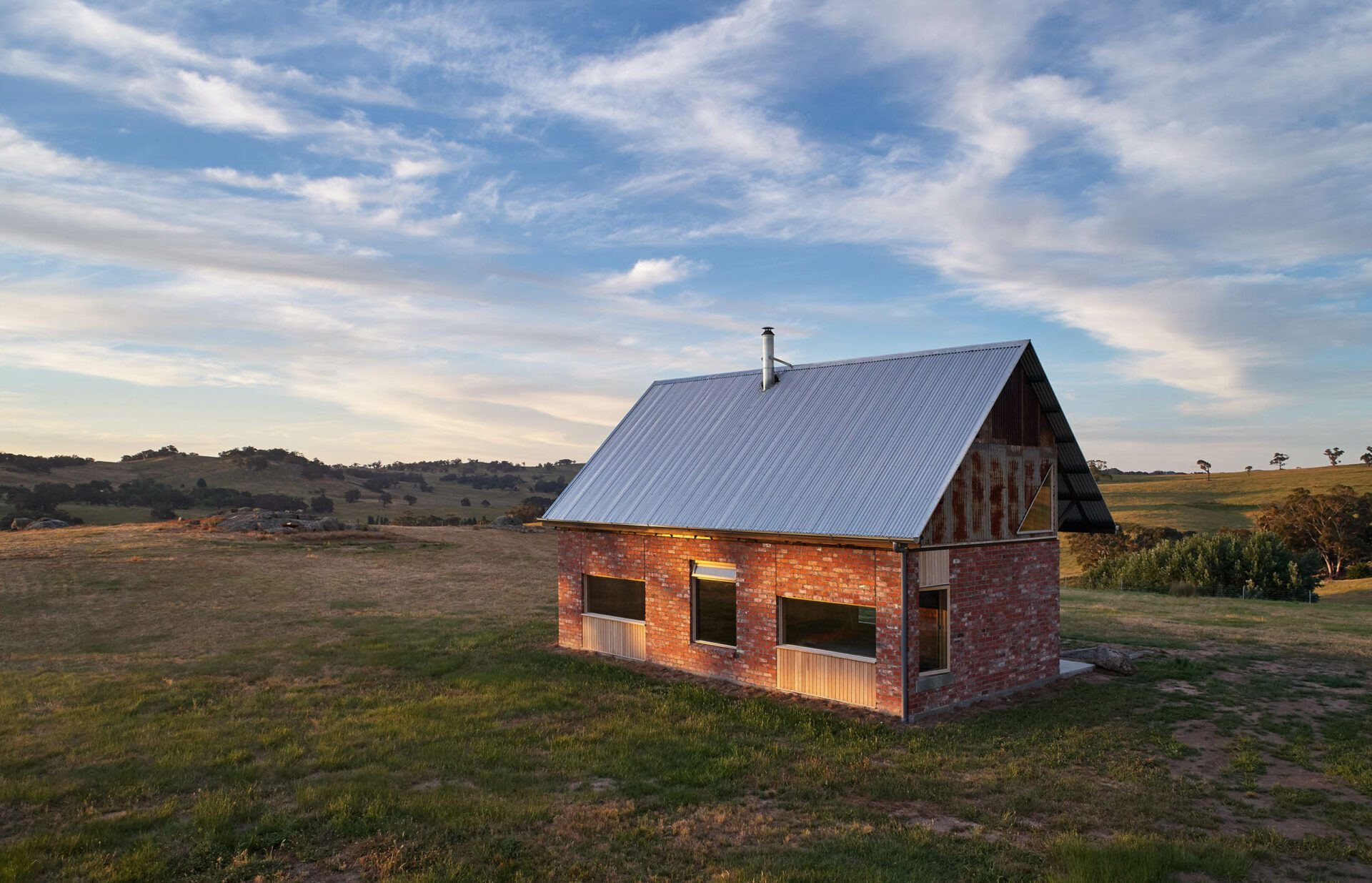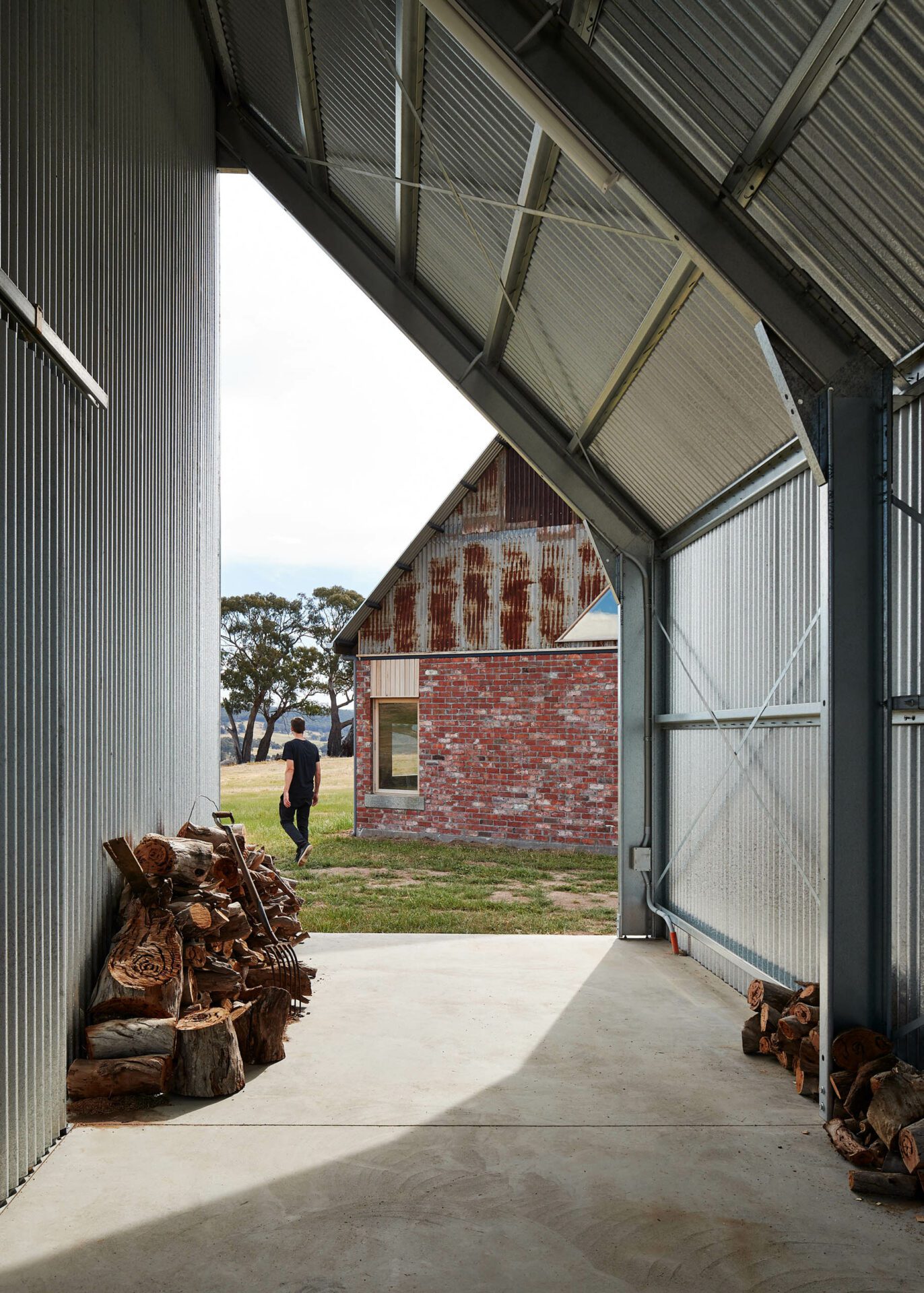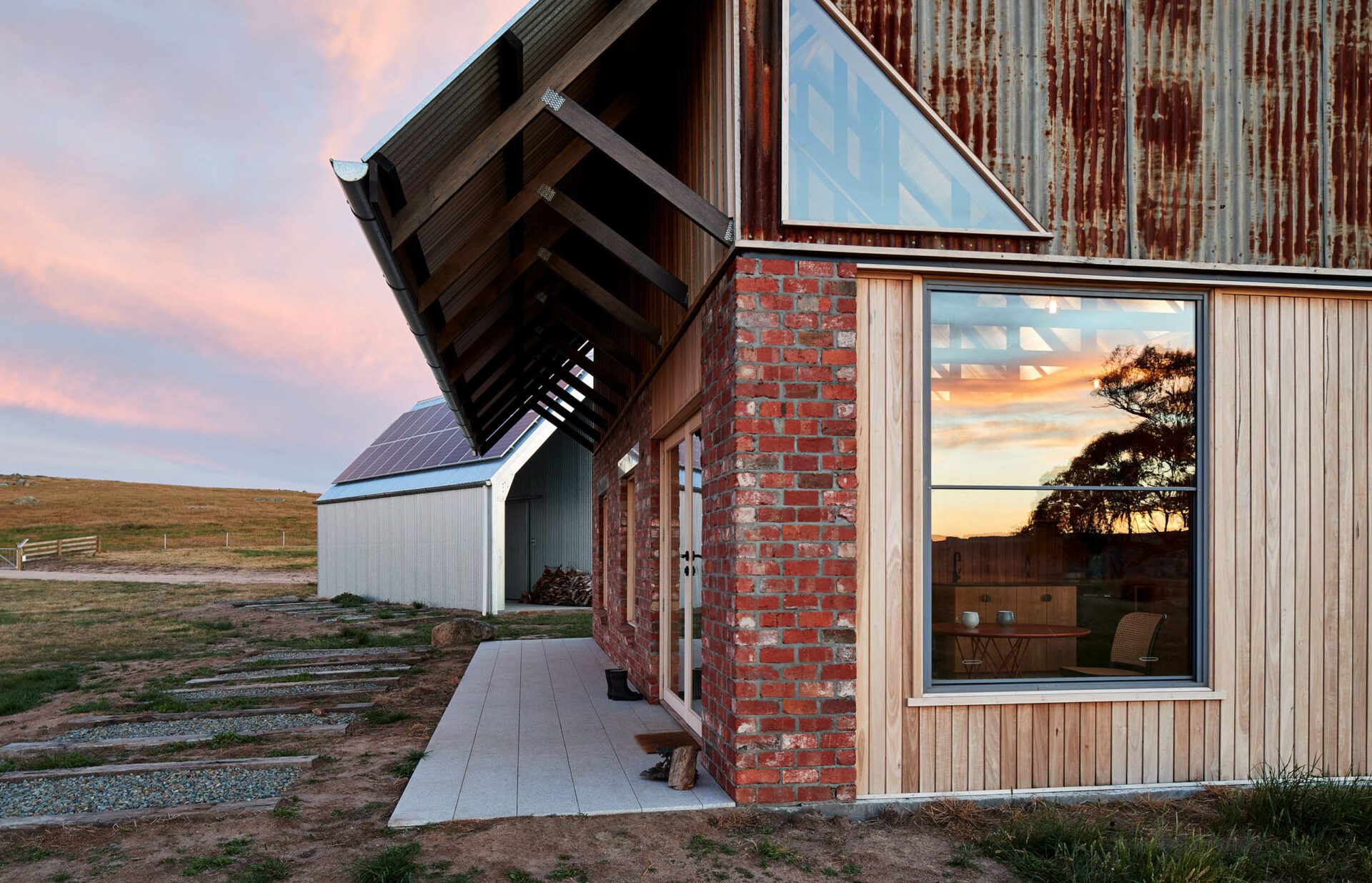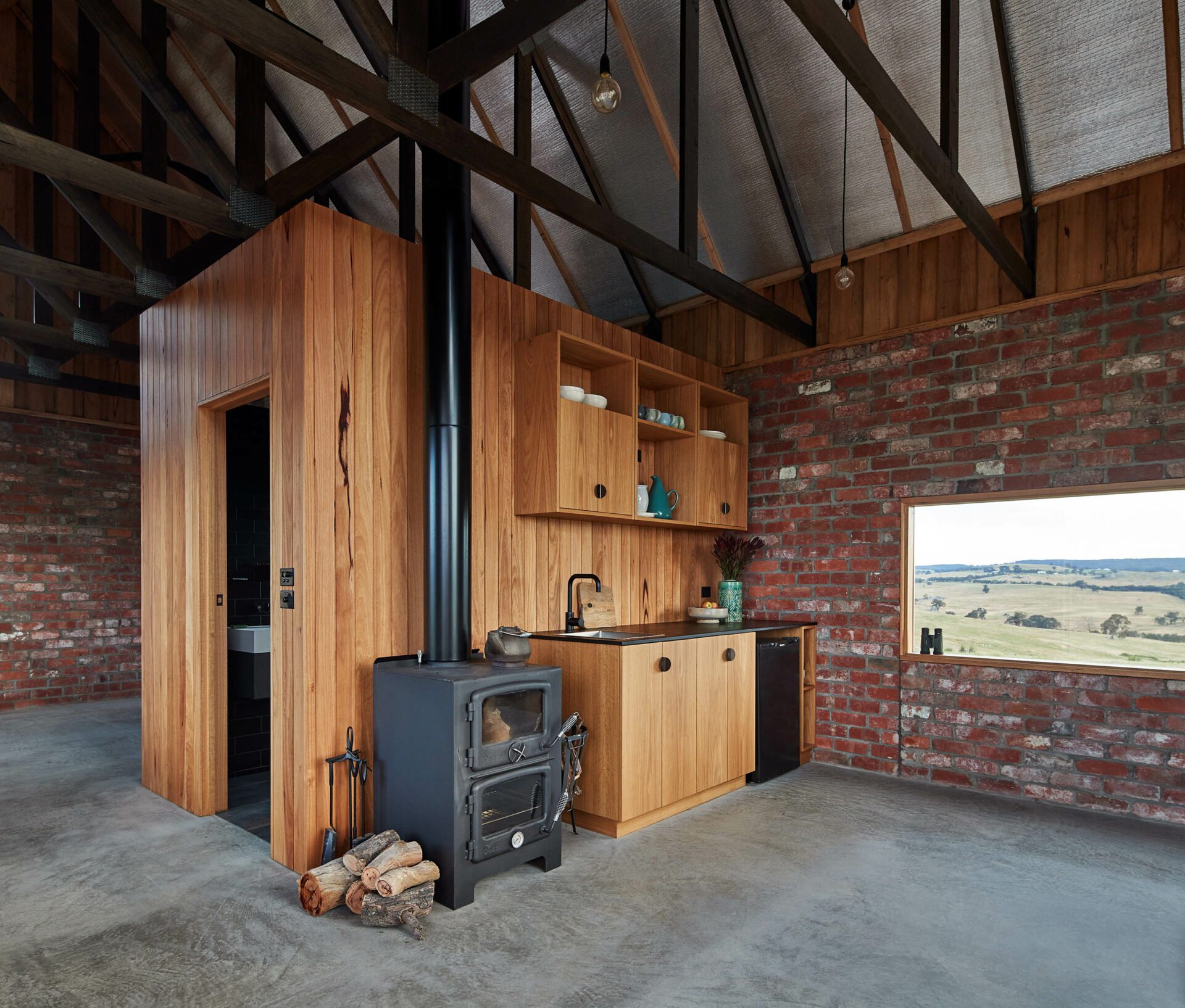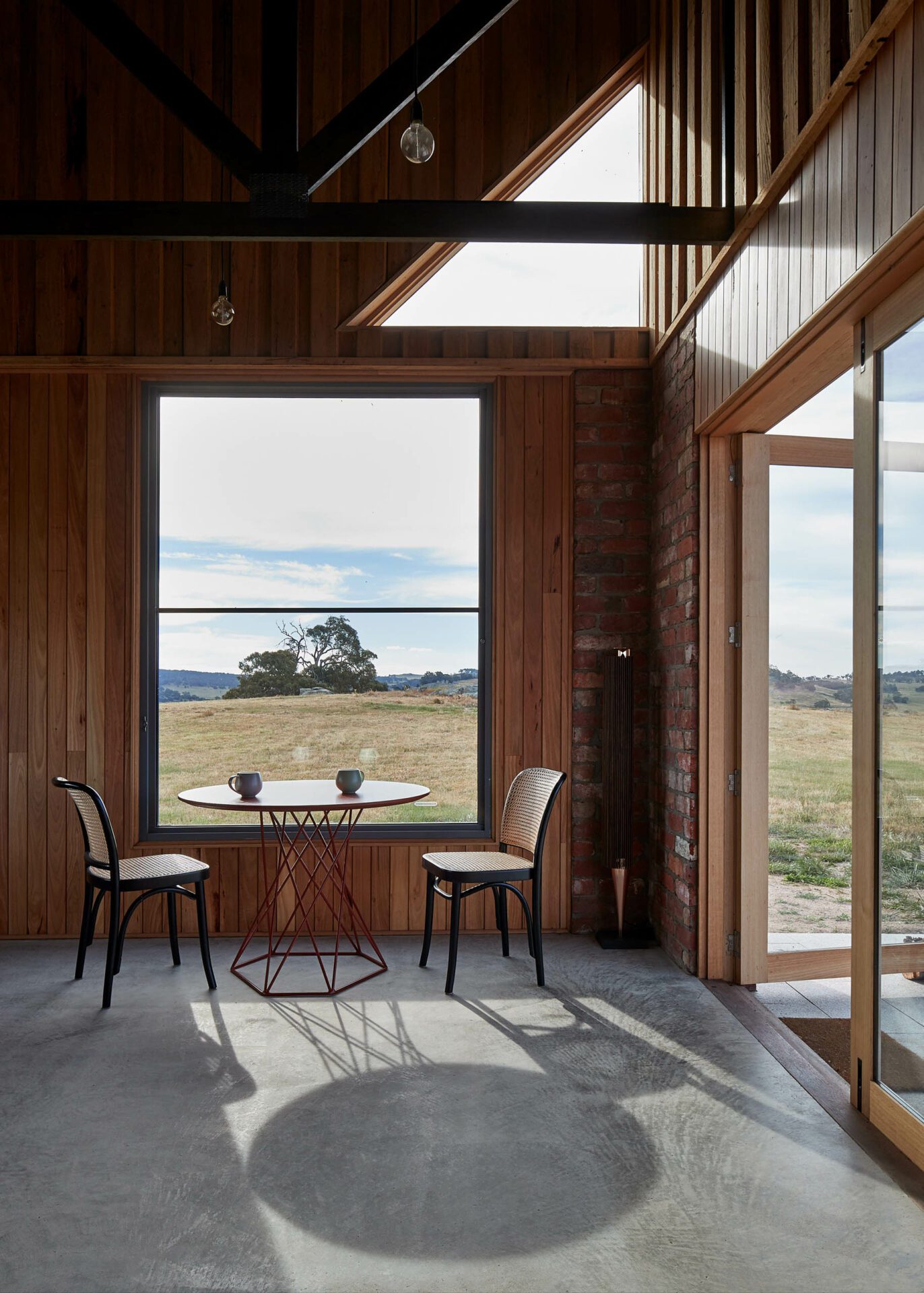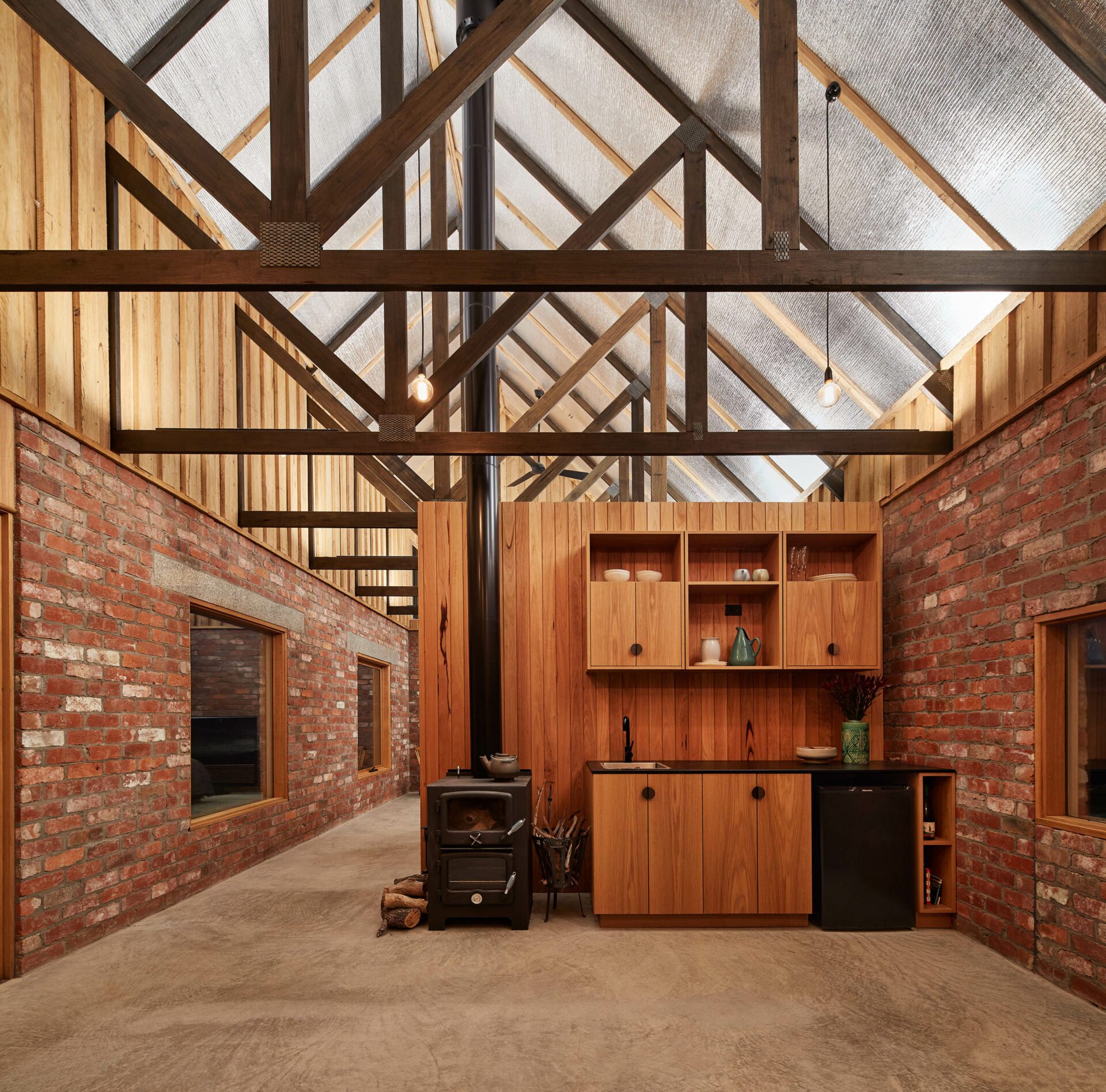 Our clients requested a small house to enable their connection to site to begin a period of a caretaking for the 300 acres of granite country. A design that would eventually be incorporated into a more permanent home, appear to have weathered with the site and be of a familiar form when viewed from a distance.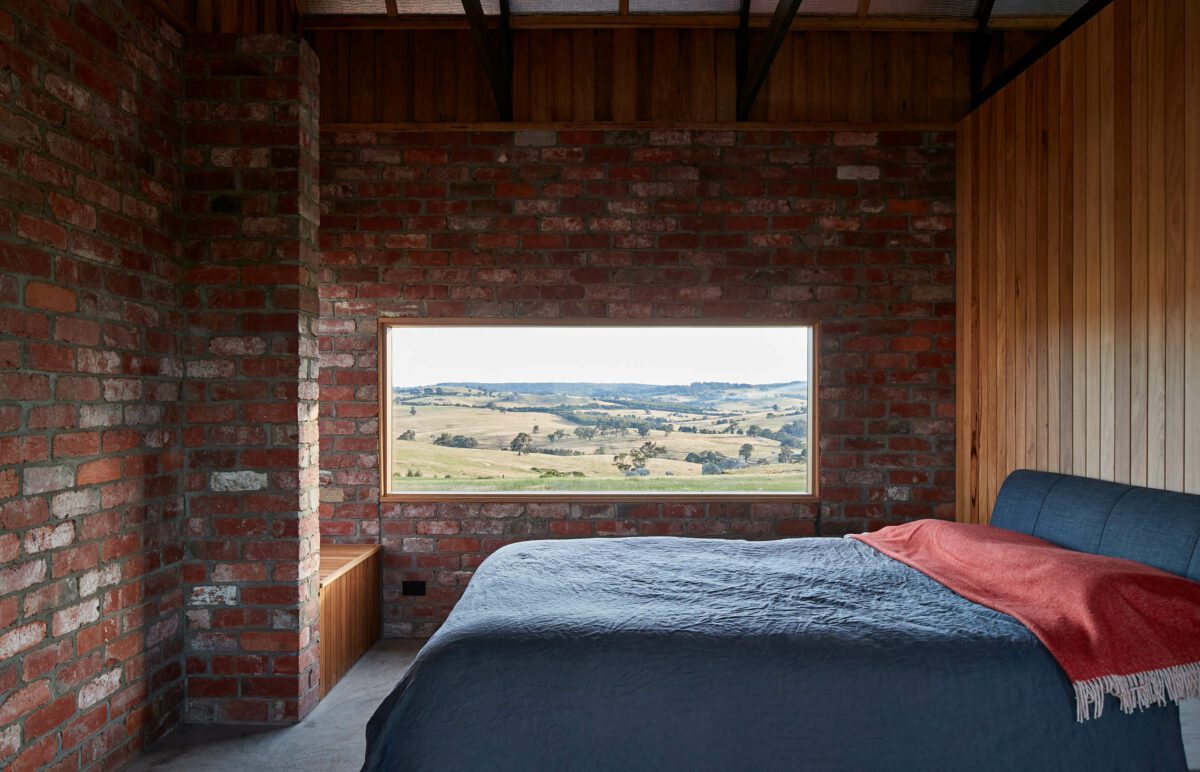 The modest forms of the two gable roofed buildings, of identical proportions, form a sculptural landmark whilst complementing their rural surroundings. 
A restrained palette of earthy toned recycled brick, radial sawn timber and galvanised roof sheeting harmonise with the textures and colours of rolling hills topped with granite outcrops. 
Due to the isolated location, the home is entirely off-grid and designed to provide water, sewer and electricity for the larger future residence. 
The compact, highly insulated footprint lends itself to passive design. No air-conditioning is required as the deep eaves and burnished slab provide a shady retreat in summer while the verandah overhang is designed to optimise solar access in winter to be stored by the internal brick walls and concrete floor. 
The details