Starting...
A guide to how we start working with you.
MRTN and the philosophy of beginning
At MRTN Architects we want to enjoy the whole process. We don't fixate on the built outcome, we prefer to focus on the process that we go through with our clients.
By sharing our knowledge and experience will inspire them to what is possible and we do this by making sure that they really understand the whys before we even begin to contemplate the how's.
We carefully following a process that brings our clients into all aspects of the decision-making process. We like to provide information before it becomes relevant for a particular design direction, sharing knowledge well ahead of time so that when it comes to the actual design that they are well understood by our clients and also through a thorough understanding of the problem and the potential will provide long lasting satisfaction for them. From the time they move into until 5, 10 or 20 years into the future.
As a team we don't measure our success on awards or magazine articles but in the success of our relationships with the clients and builders and consultants along the way. We also place value in the long-term enjoyment our clients have for their homes.
Us, the How and
Predesign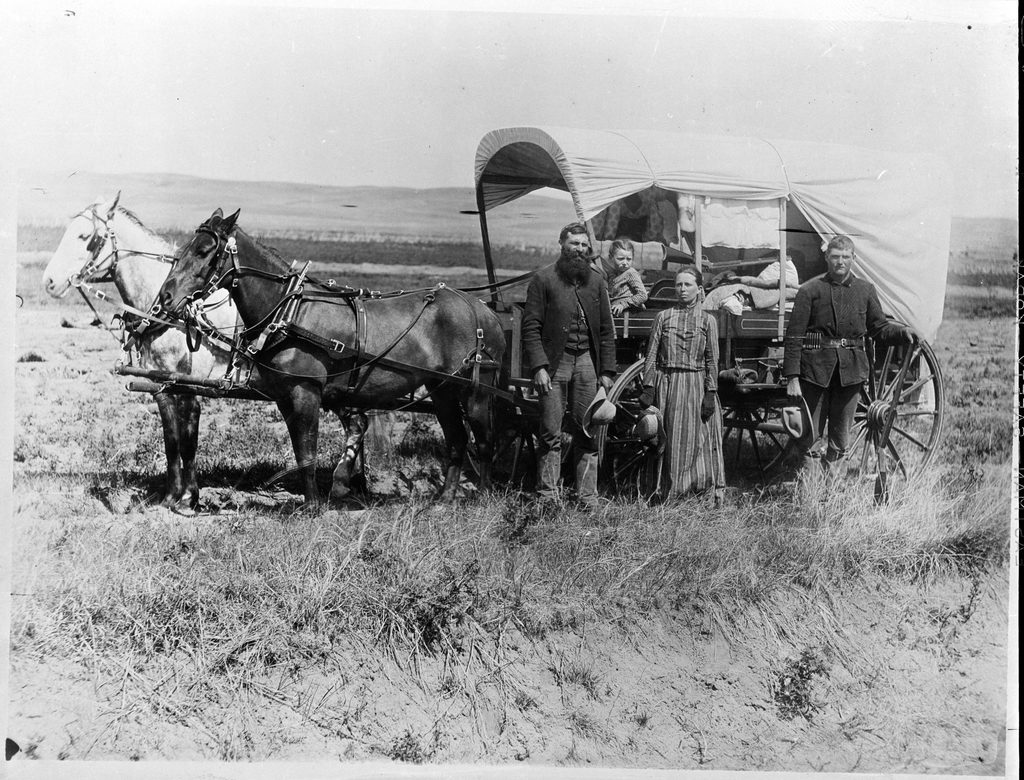 How do we embed these shared values into our projects? For us we use particular phase of our design process and it's the one that happens at the very beginning. It is not actually a design phase at all, but rather what we call – Pre Design. A phase of engagement that comes before Sketch or Concept Design.
The analogy for predesign that we use with our clients is that design is a journey we are taking together, we know roughly where we are going but we are pretty unsure about the condition of the road, or if there is a road.
Then we need to imagine loading up a vehicle to get us there. We imagine a beat-up old land rover that we load up with a bunch of gear that we think might be useful given we are not exactly sure where we are going. What is key is that we can't really take everything so we need to be selective about what we take.
Our role in this process is that through our past experience, accumulated knowledge and insights we will be able to guide our clients about what needs to be loaded up and what can be safely left behind.
Predesign
Package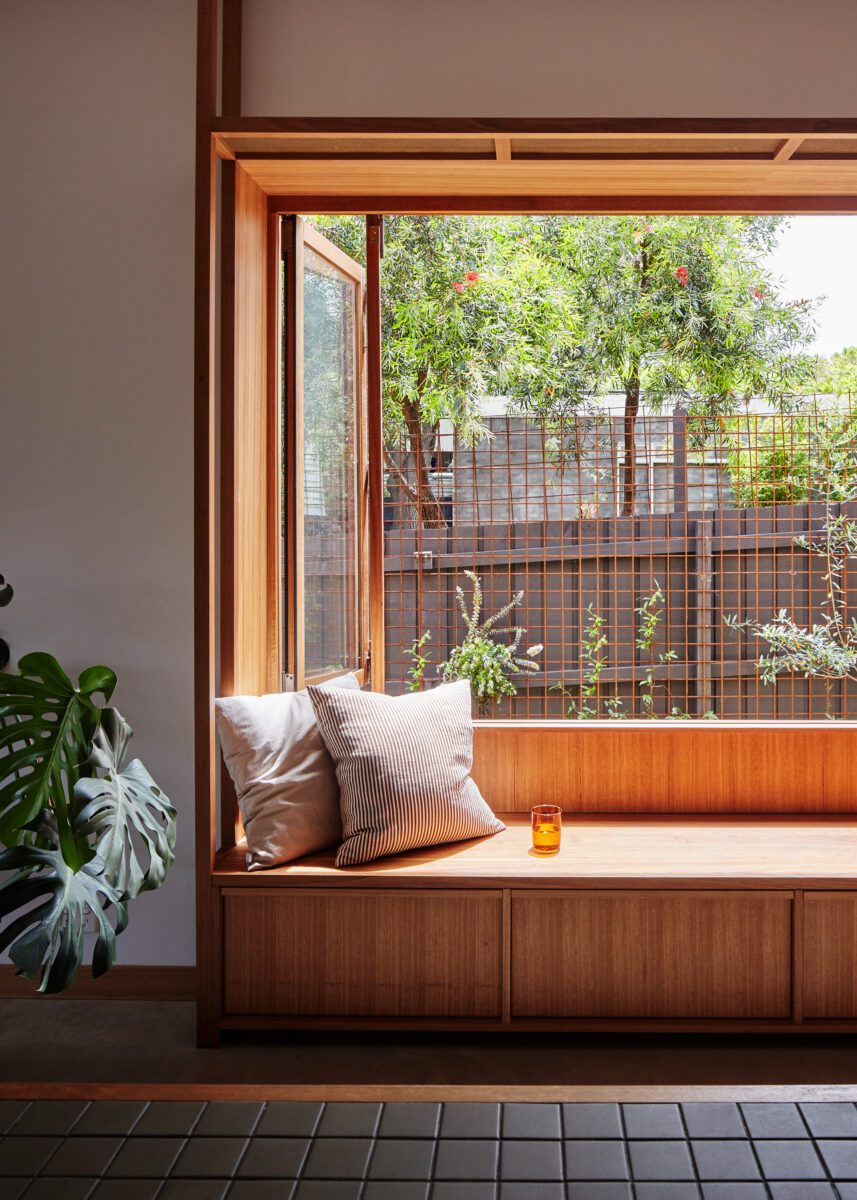 Once we are working on the design phases of the project we find that if the predesign was successful we are easily able to bring about a known future and one that also has unexpected moments of delight.
That by applying what we know through our experience and from the accumulation of very specific knowledge we can guide a design not so that it will fit not within a future but rather it will fit within several futures for our clients.
Our Predesign packages are how we prepare for design. They contain an explanation of the tools we use when we do design and where they are relevant for our clients.
For us it is perhaps the most critical component of our architectural services and over time we have increasingly relied on the predesign phase to shape the future of our projects.
And when prospective clients come to meet with us and chat about their project we don't just look through photos of competed projects we also present examples of the predesign process.
Another way of thinking about it is to think of an if/then equation, in predesign we only discuss the if's and don't consider the then until the later design phases. This is important because we find if information is presented alongside an outcome for our client's then the focus is only on the outcome. Which means it will be far harder for people to be subjective about the if.
There is one other important aspect to following significant predesign phase and it is that it delays design. There is not a rush to an outcome. The longer we spend gathering information and sharing discussions then I believe the more likely we are in arriving at the right design and also one that is enthusiastically agreed upon by our clients.
Three
Chapters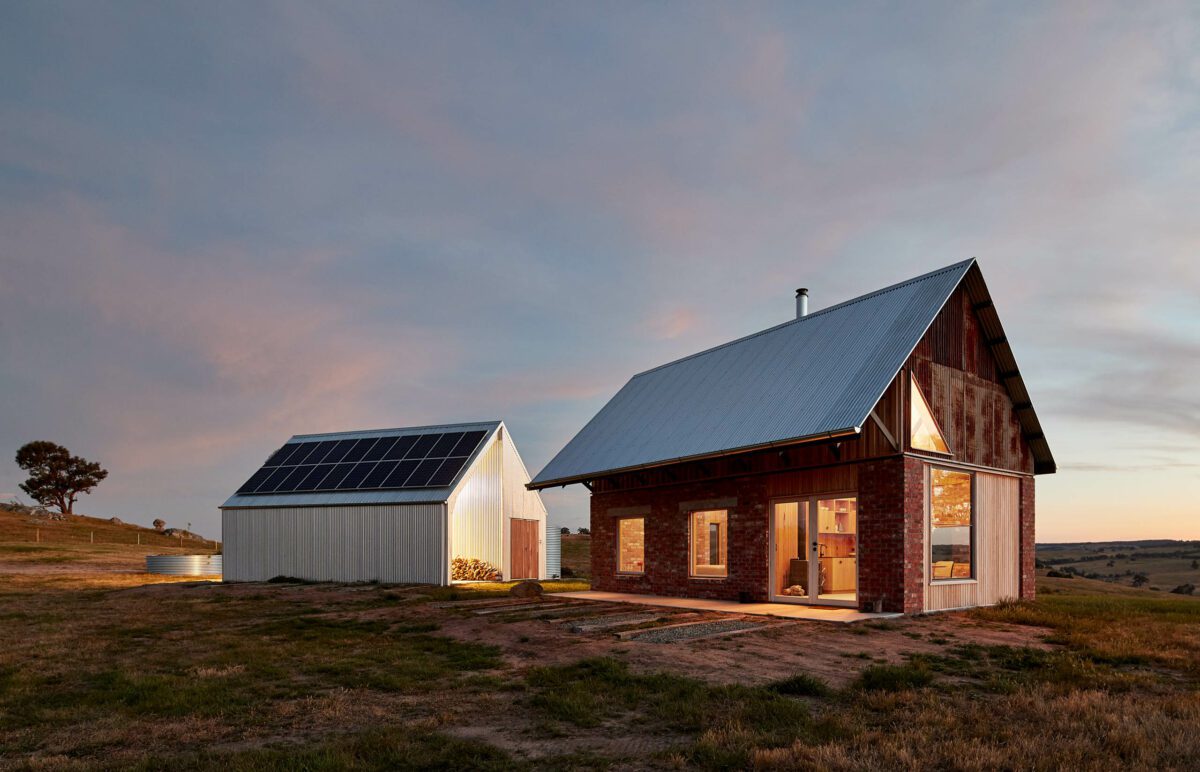 We have been honing our predesign service for a number of years now and our packages have evolved into a structure of three chapters or sections that we tailor to the requirements of each project.
The first section is information that relates to the experience we have with how we approach site and context. Our architecturally trained responses about aspect, orientation, character, weather.
The second section is to do with the specific knowledge we have accumulated around regulations, planning, budgets, constructability.
And the last section, arguable more fun than the previous two, is where we make a start at introduce thoughts around a narrative or precedent or materiality inspiration may consider.
One way of thinking about the first section to do with Experience is a sense of a known or obvious outcome. An outcome from that seems inevitable.
What we are doing in this section is being aware that the moves or outcomes that we think of as obvious or inevitable may not be for our clients especially those clients who have not been through this process before.
As architects we bring to the design process this wide range of gained experience. There are so many elements which are considered givens, as we know to be the best way or for us to be common sense.
It can be easy to overlook the gap in understanding for our clients who are looking to us to provide not only a design but also the why. I think that it's important for us to be detailed in the information provided and not generalise or dumb down.
It's in this chapter that we provide a detailed explanation of the land survey, a study of neighbourhood context and information about the predominant weather patterns and potential views.
There is always a discussion of sun path, the difference between a high summer sun path and a low winter sun path. What solar orientation looks like, what an eave is, how big it should be and what is meant by thermal mass.
In terms of the journey this is also a good opportunity to discuss what sustainable design initiatives we like to consider in addition to the planning fundamentals of orientation, summer shading, thermal mass.
It's at this early stage that we begin a conversation about aiming homes connected only to 100% renewable energy sources and how we achieve this. About the dark arts of heat pump technology and why we like ceiling fans.
Of our last eight projects completed or in construction seven have had no gas connection and connected only to fossil free energy sources. And the decision to do so was grounded in these early conversations as something to be considered "in the future".
As an example, in an early project of ours, the Fairfield Hacienda house, it was through this section of the predesign phase that we expanded on an approach for how to design for a "back to front" site.  That is a site with the street to the north.
From an understanding about the benefit of having north facing living spaces, an explanation of the neighbourhood context of front setbacks and uses of the outdoor areas that we developed a proposal for a floor plan that located living spaces to the north facing the street, screened by an enclosed courtyard that contained outdoor living space. Created sunny warm living areas and screened outdoor spaces but also maintaining a complimentary front setback to the neighbours.
When it comes to working on our coastal and country projects a good understanding of the site contours, the access, predominant weather patterns and view access create the foundation for our designs.
There also different patterns of use for these houses we discuss, the weekender that gets opened up on Friday night and easily shut away on Sunday. Or the house on land that needs very different ways of entering the house depending on if you live there or are visiting or what is the season.
At a coastal home recently we completed, Hide House in Venus Bay, we needed to consider a south westerly wind direction alongside view corridors and constraints created by the steep site.
We shared an understanding with our wonderful clients about the site access, weather and views through this section of the predesign presentation. We established an understanding about the constraints and where the opportunities were.
When it came to presenting a resolved plan in sketch design of a house shaped like a hammer and sickle and with cantilevering ends there was no questioning if this was an appropriate option, the outcome was entirely logical and made sense following on from predesign conversations.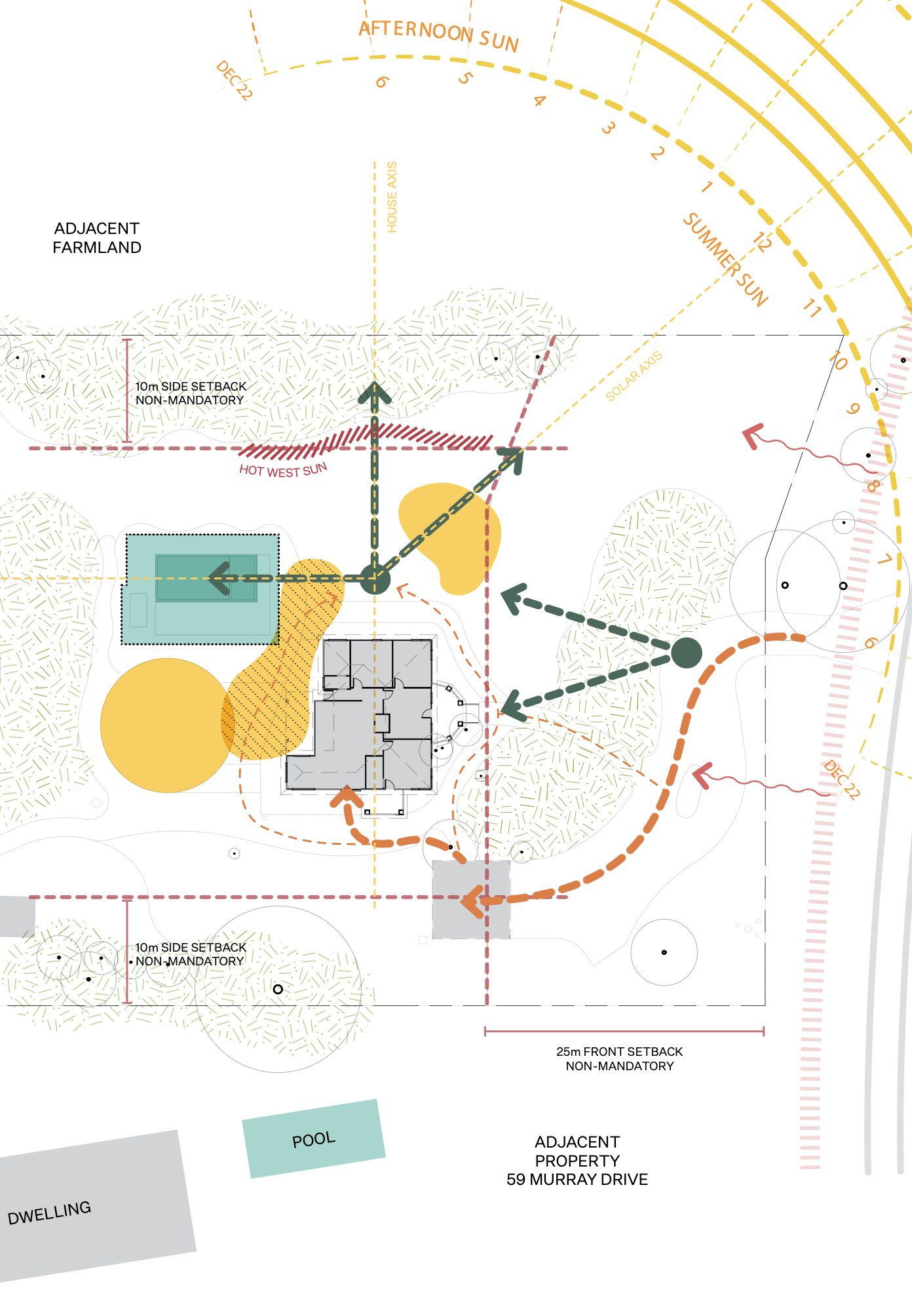 The second predesign chapter is about the parts of a project that relate to the accumulated knowledge that as architects we possess through our education and the design for prior projects.
We highlight parts of the process that will rely on very specific knowledge that we have around regulations, planning, costs and construction related issues.
In this chapter we deep dive into all things planning codes, overlays, heritage, ageing, budget.  We share some of our accumulated knowledge, the relevant bits for the project at hand and we discuss how these parts of the project might be navigated.
We have a particular architect's knowledge of these parts and that is why clients have come to us in the first place so that we can apply our knowledge to their project.
An understanding of planning related issues for example. In Melbourne it seems we can't even agree on the name for our planning code called both Rescode and Clause 54 is made up of 26 standards and each standard has a number of different requirements that must be met.
And that's just Rescode. For most of our projects, regardless of location, there will also be specific design and development overlays such as heritage, significant landscapes, erosion, bushfire, and my favourite to date, a giant earthworm protection overlay.
We know that it is not necessary to explain each standard and clause, however before we begin design, through our knowledge, we can isolate the ones that may impact the outcome.
But we also like to consider if there might be ways to satisfy the requirements while still creating opportunities within the restrictions. Can we create unanticipated value for the through our knowledge of the codes and standards?
For example, there is one planning standard that we often take issue with, the requirement to provide space for a covered car park. And we actually take a lot of pleasure out of finding a work around for this requirement. To satisfy the standard on paper but to provide clients with an amenity that they need more than a covered garage.
At our Good Life House, the plan it presents as having garage. The dimensions are compliant, and there is something resembling a garage door. But in reality, its where bikes are parked, bags are dumped and on the whole better suited to the families living there.
As we discuss planning issues we find that it is also a relevant time to raise ideas around the long-term occupation of our homes. About how our homes can provide both prospect and refuge.
Often at the start of a project our clients want a long-term home, a forever home, but the way we are briefed tends to focus on the needs of the next 5 years.
We expand that conversation to consider when the now primary school aged kids are teenagers and needing more independence. That in 10 years they are still at home as they go through university and maybe they are still home after uni because we haven't yet addressed housing affordability.
We introduce ideas about ageing in place, we explain what we mean by this.  About it is increasingly difficult for people to age in place and continue long term connection to the communities where they have lived for many years. So perhaps with some minor consideration the home can planned to provide a rental stream later in life or perhaps live in care can be accommodated.
What we are interested in is how one home can me two or a home and an apartment or a home and the income and office and doing so all within what's "allowed"
In House for Eva, we collaborated with Eva and created for her and her daughter a home on 88m2 of a carved off bit of back yard in East Brunswick. On this tiny plot we are very proud of not only creating a home for Eva but also her work place and a self-contained ground floor unit that is rented out to help with the mortgage.
Creating a home, a work space and revenue stream all in one on a site not much larger than two-bedroom apartment.
The next part of the knowledge chapter is the big one. Budget. The first thing we do with budgets is take them very seriously.  We don't bait and switch and we try to be conservative in our estimates rather than optimistic.
We tackle potential conflict between the budget expectations with brief expectations head on and early, after all it is critical to get this part of the project right if you want to maintain good relationships through the goodwill created by design and if you want to be considered a competent professional.
We have a method for approaching the discussion around budget. We find it very important to discuss budget with no relationship to a plan. Once a plan is introduced, no matter how preliminary, the conversation is more personal and subjective.
And the challenge for most people is that without a plan there is no connection to a number for the overall area and how then that area then relates to square metre rates and therefore an overall budget.
So, we begin by representing the brief room by room. Using our assumptions for room sizes but also using this opportunity to discuss how big is a room? We also discuss the aim to increase the proportion of living spaces to the private or bedroom spaces.
This results in a total area as per the brief we have been given. Then we can multiply by our current construction rate and that gives us an estimate of the budget.
Does this then accord with the briefed budget? If not, we can then discuss changing the brief to reduce area through techniques such as multi-purpose rooms or deleting bathrooms. Or we can re-visit the budget. But from an informed perspective of the relationship of the anticipate size of the home to the overall budget.
In the past we have found that the budget discussion can evolve beyond a conversation of economics and into a starting point for our thinking of the design proposal. The way we have presented it has inspired the design direction.
The last Predesign chapter has to do with inspiration. It's really the least tangible lens through which we look to the future. It is where we seek out opportunities for the surprising and the unexpected.
For me this approach has a resonance for the last section of predesign, the inspirations which we may look to draw on in sketch design. This is my favourite section and the one that can be the richest for us and our clients.
This last chapter of predesign is possibly the most important when considering what makes design special and memorable and personal. It forms a particularly vital piece of luggage as we prepare for the design journey.
It is the part of the project that we hope brings the most delight and is also the binder for the information provided through knowledge and experience.
Inspiration chapter is the about the more abstract elements of the design which we think there may be chances to incorporate.
They are the elements that are unlikely to be included in any brief to us but the design will often evolve directly from them.
We take this opportunity to present a handful of possibly disconnected ideas or departure points and there are more ideas presented than what finds its way into the design. This is a positing of what might be useful without knowing for sure.
This part of the presentation is also really important in establishing the relationship we hope to have with our clients. The previous two sections we have been able to demonstrate our professional competence and knowledge. But in this section, we get to more fully express the creative aspect of what we do.
That architecture is a professional endeavour and requires experience and knowledge but that it is creative and it is enjoyable because we are fortunate to work in a profession that is both technical and creative.
This last chapter of the predesign phase is the hardest to clearly articulate and also the one that varies the most from project to project.  It is in this part we can introduce conceptual elements of possibility into the design the glimmer or more of the intangible or unknown.
This unexpectedness does not just happen, it's an active seeking on our part to build into the project a future that is not just built on the present, or the past, but is a new element that was not previously part of the brief.
We have in the past used Narrative and Metaphor; Materiality, Light and Texture; Thresholds and openings; Precedents and History.
For our Frankston Mid Century house, we referenced photos taken by Jules Schulman at around the time the house was designed and created an imagined story that Jack Clarke had been influenced by them.
At Hide House in Venus Bay we discussed the view from a bird hide and the view a wombat has as she emerges from her burrow.
In Carlton we referred to convent cloisters and the idea of inhabited passageways.
In Mt Eliza we took a deep look at the influence of McGlashin Everest and Harry Seidler in the way they had designed for sloped sites and considered views from within to out.
And in Daylesford we posited an idea about an extension to a Victorian cottage that took the form of the cast shadow early in the morning.
For our Good Life House we looked closely into an nostalgic connection our client had to Alistair Knox and also discussed the metaphor of a protective roof.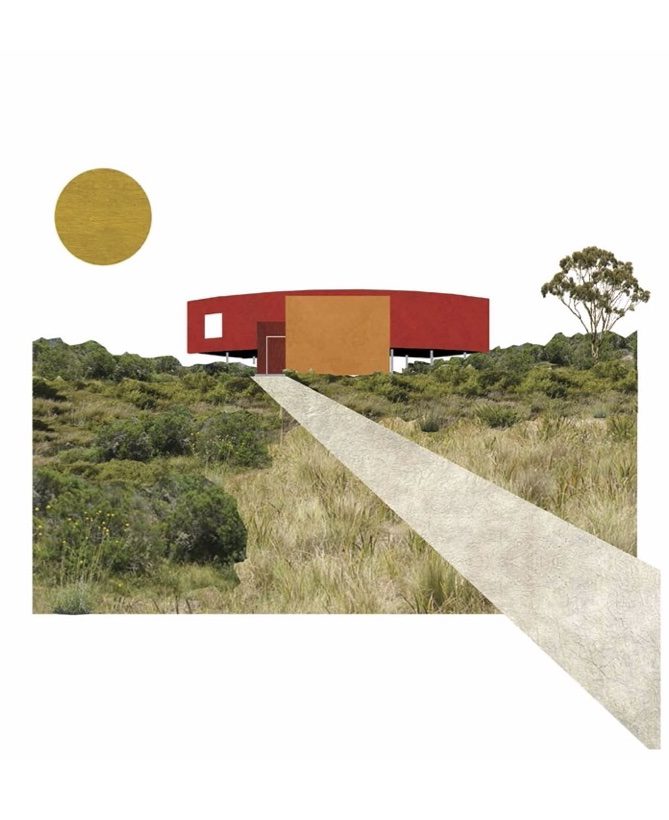 So that brings us to the end of what we mean by predesign and how we rely on the predesign phase to shape the future designs of our projects.
Our best designs are also the most enjoyable projects, the ones that have succeeded through their process or journey as much as by their outcome. And if the process has been understood and embraced by all those involved, then there is a higher likelihood of this measure of success.