Conscious
A guide to creating a sustainable home in the city, country or coast.
A Sustainable Home
MRTN's aesthetic and spatial approach is interwoven with ESD first principles to produce beautiful, comfortable, healthy buildings. A holistic approach is integral to our process and we collaborate with our clients from the outset to achieve high performing homes that are tailored to their unique site and clients' personalities.
Passive Solar
Design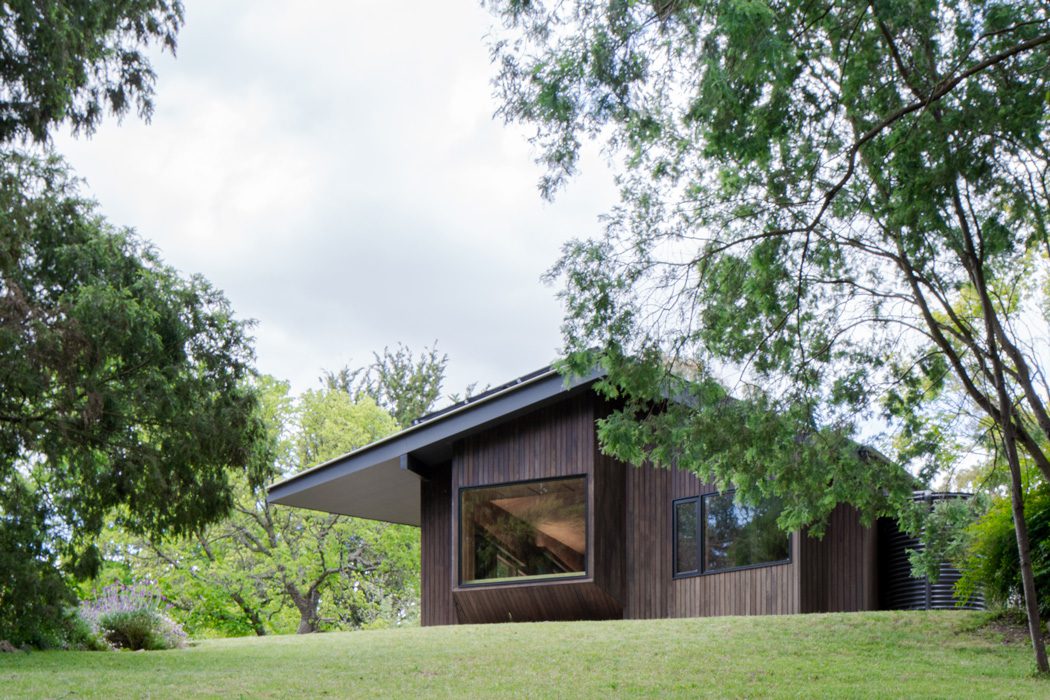 Optimal orientation is essential to achieve a high performing home with reduced reliance on active heating and cooling. From bush blocks with south facing ocean views to tight inner city blocks overshadowed by close packed neighbours, MRTN employs clever strategies to introduce northern solar access to the main living areas.
High performance timber windows or thermally broken composite windows are located to optimise cross-ventilation and stair cases provide opportunities to utilise the heat stack effect with high level venting.
Eave depths are carefully calculated to allow northern solar access in winter and exclude it in summer. Our use of movable screens is not just to create beautiful shadow patterns but to control western sun. Pergolas and deciduous vertical planting create summer refuge and enhance the outdoor spaces whilst improving internal thermal performance.
The lovely burnished concrete slabs we favour double as thermal batteries. Their high thermal mass and insulated slab edges store up heat throughout the day to be slowly released at night in winter or purged in summer when the temperature drops.
Reverse masonry walls or double stud walls are often utilised to the west east and south walls to maximise the effectiveness of our high levels of insulation. We embrace the latest innovations and are always on search for products and materials that are low or no VOC. We are trialing spray foam cavity insulation in one of our country projects, which is moisture resistant, stops air leaks and is hyperallogenic.
Low Embodied
Energy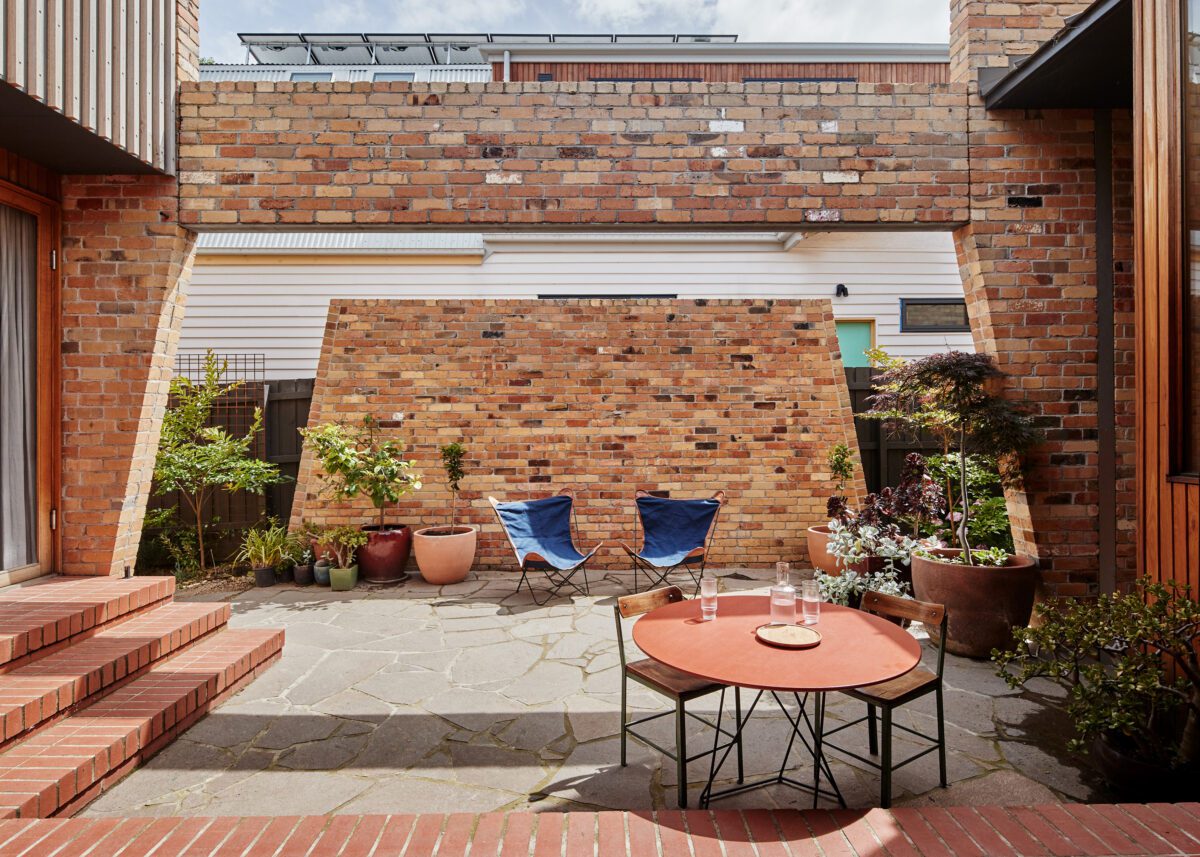 In many of our projects we retain as much of the existing buildings as feasible to achieve a more cost effective and sustainable solution for our clients. Clever planning also helps to create more compact building footprints which still feel spacious and generous. High quality materials and construction methods ensure buildings that age gracefully and last for many generations to come.
Salvaged materials add warmth and character whilst reducing embodied energy. Secondhand bricks can be used as internal walls adding thermal mass and reduces the area of plasterboard lining. Renewable timber sourced from FSC certified plantations or radial timber is often used as cladding. Radially harvested timber is a method of harvesting timber that can use smaller logs and results in less wastage.
At the Daylesford Shadow House we collaborated with our clients to salvage all the tiles and paving destined for landfill. The slab incorporates fly ash, a waste product from the coal power industry, which reduces the amount of Portland cement required and increases strength.
Where we use new products we try and source them locally and support small businesses. This includes our light fittings designed and made by Australian artisans.
Active
Systems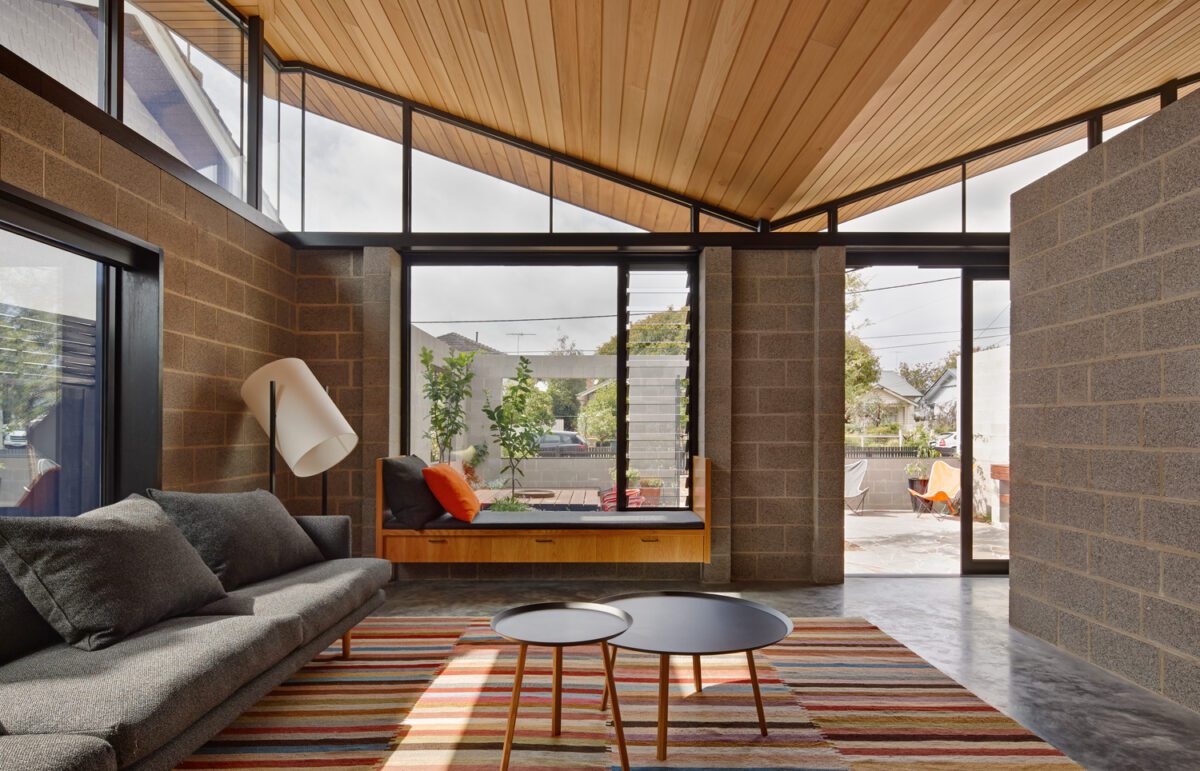 Where active systems are required on extreme days we prefer to use wood heaters or hydronic slab heating in conjunction with PV panels for a comfortable, local heating source without the energy loss of electricity that is travelling from hundreds of kilometres away. Heat pumps provide a very efficient alternative for heating and cooling. Ceiling fans in bedrooms are often all the cooling that is required in a high performing building. Internal blinds in concealed pelmets help to conserve heat within the building at night, whilst external operable shading allows control of solar access in the transitional months.
Daylighting and efficient indirect lighting fixtures bounce light off walls and ceilings to create evenly lit spaces. Recessed downlights are avoided as they compromise the insulation envelope and provide inferior illumination with high contrast that is absorbed by darker floors.
MRTN's sculptural roof forms optimise area for rainwater harvesting and tank sizes calculated to reduce the load on the mains. Rainwater and grey water can be used to irrigate gardens, flush toilets and wash clothes. High efficiency plumbing fixtures are selected to further reduce pressure on our storm water mains.
Landscaping strategies divert surface water to landscape irrigation and permeable paving is utilised instead of hard landscaping.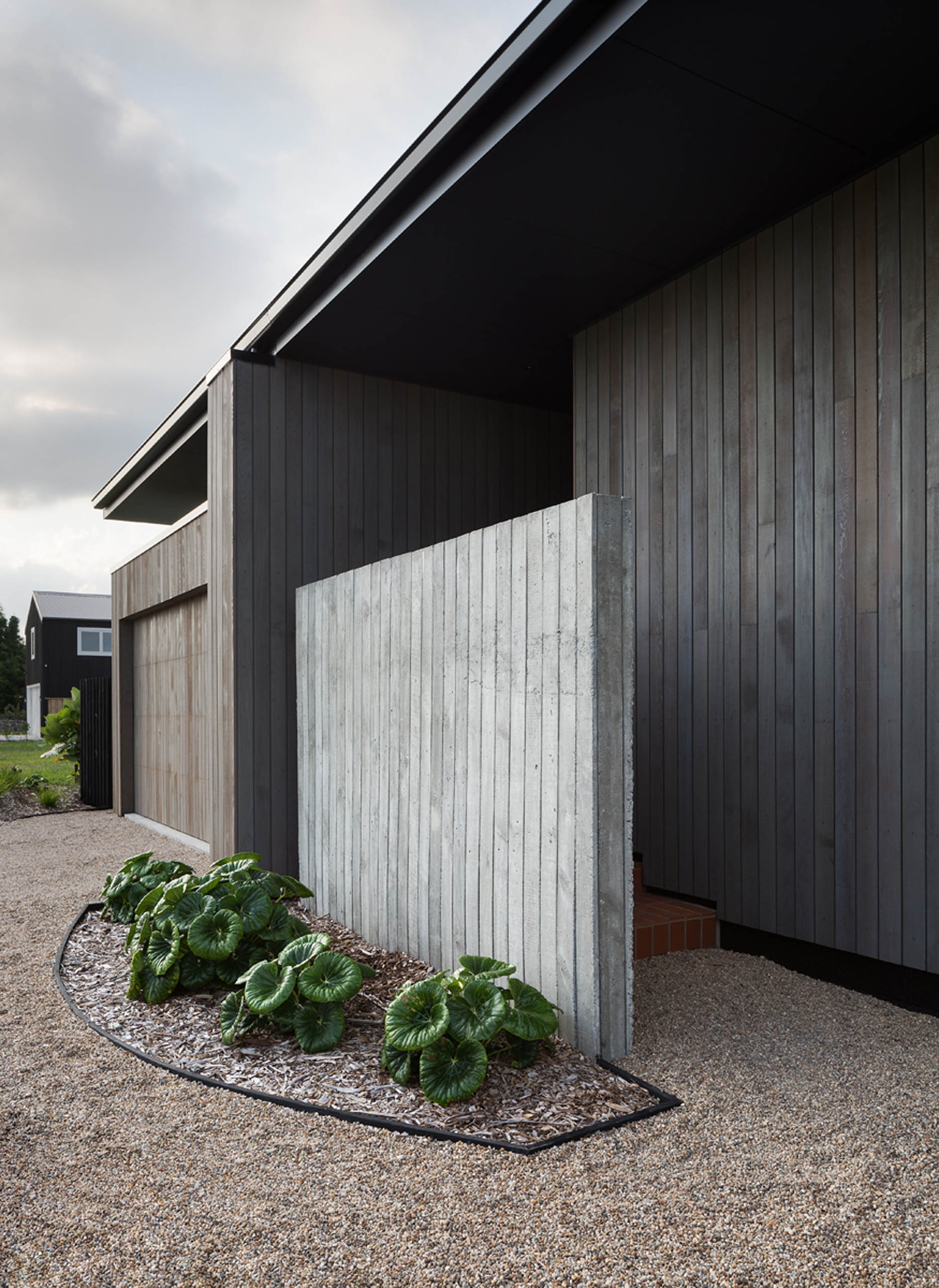 We are dedicated to learning from our projects and monitored the performance of our Daylesford Shadow House post-occupancy to see how it compared to the 6.7 Star computer simulation. The results showed that our building was performing at an 8-star level and the northern orientation, high thermal mass and high-level insulation maintaining the building at a comfortable 22 degrees for 92% of the year with no additional heating or cooling. Proof that good can achieve thermal comfort with reduced operational costs.