A guide to creating city sanctuaries, new family homes or adding on, heritage or midcentury modern restorations, sustainable and passively designed homes, homes that are multi generational and that are forever.
A Home in the City
"In the old brown house on the corner, a mile from the middle of the city, we ate bacon for breakfast every morning of our lives… It was hunger and all sheer function: the noise, and clashing of plates, and people chewing with their mouths open, and talking, and laughing. Oh, I was happy then. At night our back yard smelt like the country." Helen Garner – Monkey Grip
Just as Garner's words are animated by the people it describes, homes in the city are activated and energised by those living within, near and around them.
The process of designing a home is both an incredible privilege and a joy. It involves translating a myriad of often disconnected factors and interpreting them into a drawing, which in turn becomes a building. However, it is only once people are living in the building and layering it with their colour and texture that the house becomes a home.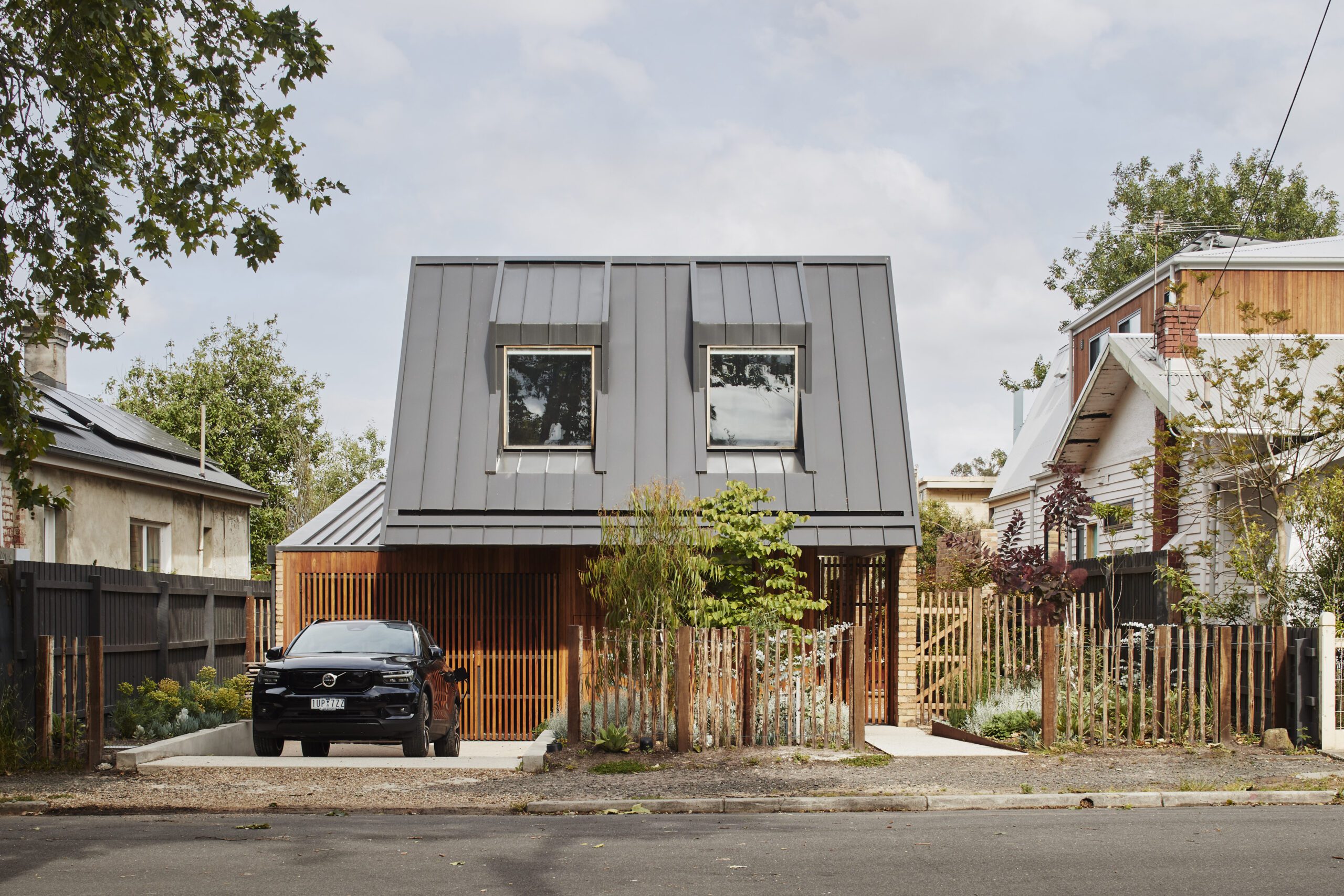 Individual
Families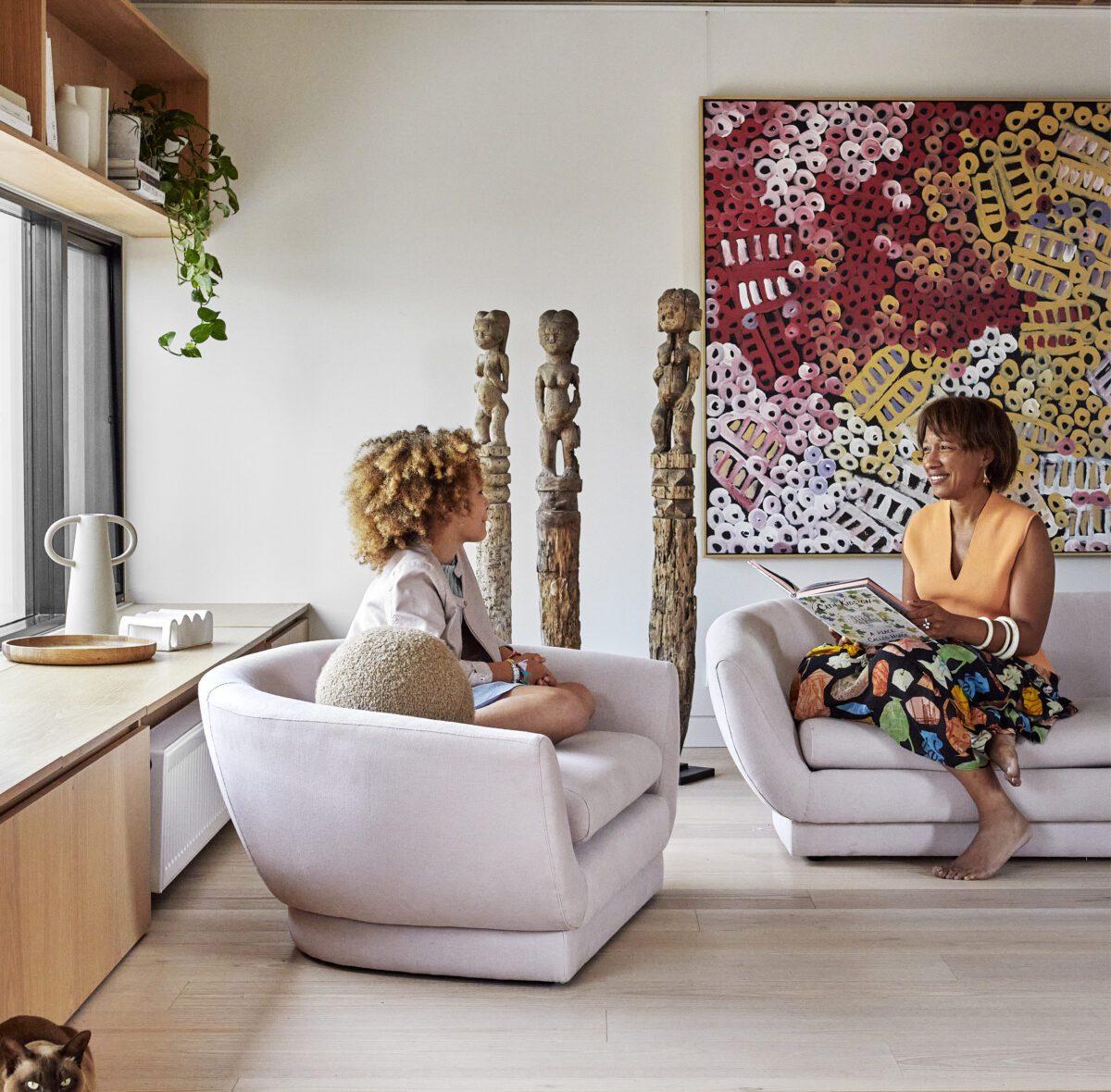 A wonderful advantage of undertaking the design and build of your own home is that it can be specifically tailored to the people that will live there. Unlike developer-driven projects, this process is not a marketing exercise, there is no imagined family or need to conform to perceived real estate tick boxes. We find that families who have the vision to create their own homes are doing so for the foreseeable future; they are making a long-term commitment and are not so easily swayed by current market considerations.
To create a long-term family home, it is useful to consider both the family 'unit' and each of the individuals in the family. We acknowledge that just as each family often has their own collective character – as well as shared values – each member of a family inevitably also has their own unique personality traits, activities and interactions. The needs and dreams of each individual within will inevitably change and evolve over time, rendering the family unit malleable, too.
When considering the family as a collective of individuals, it can be helpful to think of the home as a village, with regular and spontaneous daily rhythms. At moments the village transforms into a high energy state, crammed with bustling festivals, parties and town hall meetings in which everyone comes together. And sometimes, the dwellers retreat to seclusion in individual rooms, nooks or courtyards.
Flexible
Homes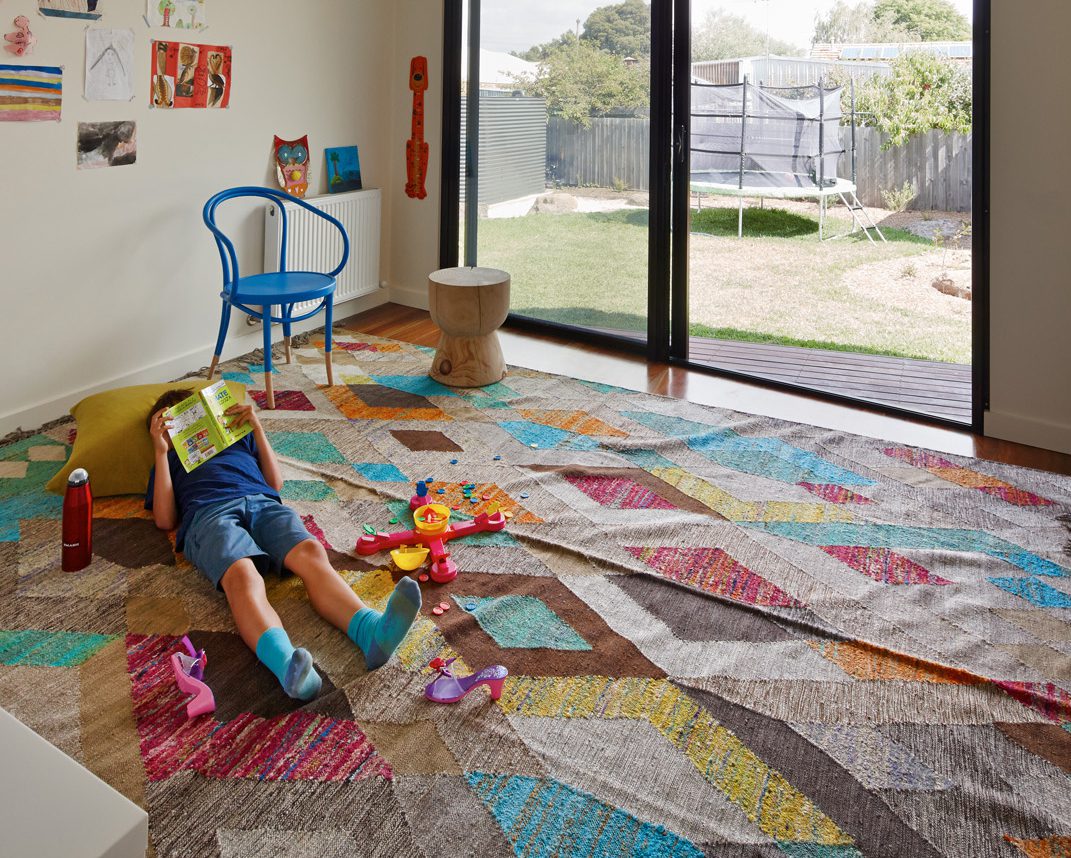 While the general requirements of eating, living and sleeping tend to remain constant across all homes, the specific arrangements of these components may be as unique as the people that live there. Such individual details need to be considered temporally, not only short-term, but also in the long term – because just as we change over time, so too must our houses. A well-designed home will anticipate this kind of movement and smoothly adapt in tandem with its residing family. When designing a home people often, understandably, are focused on their immediate needs, perhaps considering only the next five years. It can be beneficial to also anticipate how needs may fluctuate beyond that. For example, as a primary school child becomes a teenager, how might a home enable them to express their own identity? Or what if the owners are contemplating a future in which they may be working less, or spending more time at home, or more time away? Perhaps a home could even be reconfigured to provide separate accommodation for university aged children or for financial assistance. By carefully forecasting and addressing a range of situations, the design of a home can address the evolving spatial needs of a family over short and long periods of time.
Shelter
& Stage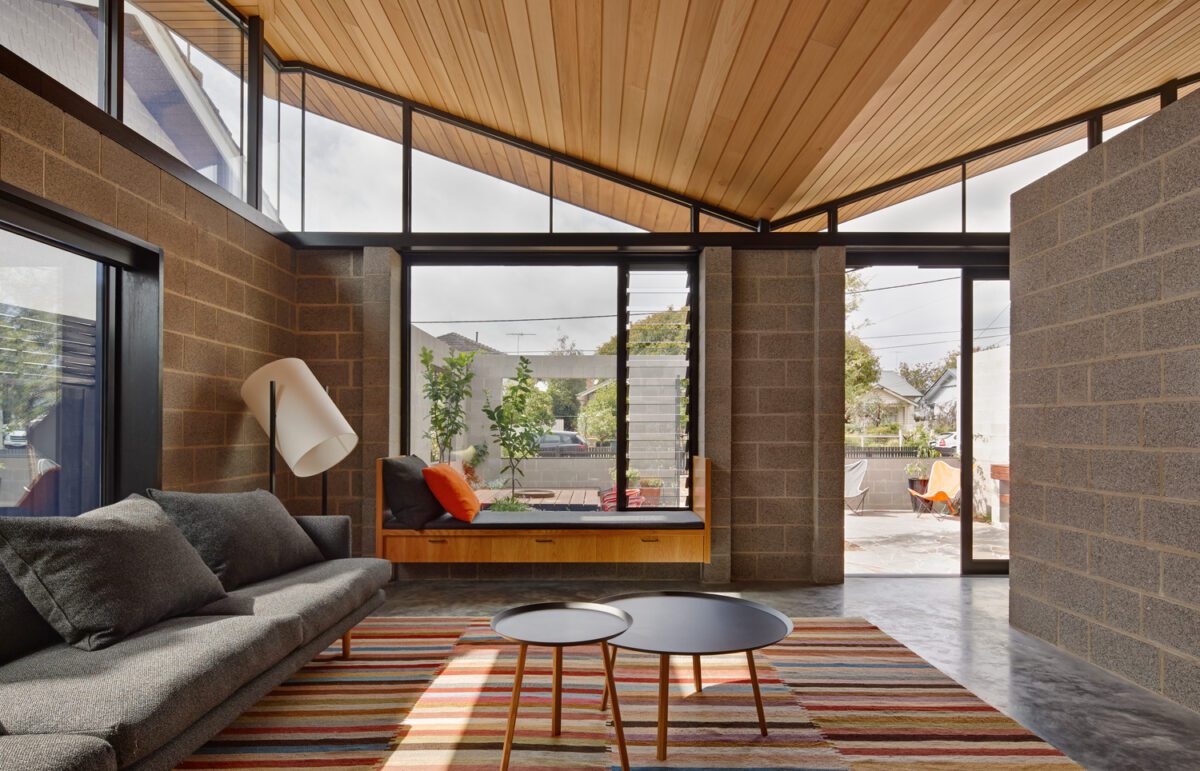 For a habitat to feel secure and meet deep-seated psychological needs, inhabitants require both prospect and refuge – that is, the capacity to observe, without being seen. However, a home can also be a performative space; it can paradoxically function as both a shelter and stage. As a shelter, these inner sanctums are places of refuge and security. As a stage, they are platforms by which one experiences the world and expresses the self. City homes are sites of both vulnerable authenticity and constructed identity formation; they are the face, as well as the mask. A house is an intensely personal space and it is precisely for this reason we invite people over to share our homes. By doing so, we strengthen a connection and share our lives with others, in a way that can be at once authentic and constructed. Sometimes, we may even develop an emotional connection with the house itself. As researcher Lily Bernheimer posits:
"Our emotional attachment to our homes can be almost as strong as our emotional attachment to other people. Home environments are key in defining who we are, so much so that we almost feel they are part of us."
Understanding domestic spaces in this complex and nuanced way informs the creation of 'listening' homes that speak directly and with flair to their inhabitants.
When considering a new home, it is important to clearly define goals for the build. Goals can range from very practical (such as calculating the budget and number of bedrooms) to the slightly more esoteric or artistic considerations such as the quality of light, framing of views and spatial flow. It is worthwhile thinking about the type of rooms required, as well as how the place will feel, look, and be used. Such goals – which will eventually inform a more detailed project brief – should explore ways that a house can be deeply better rather than merely bigger or trendier. Terence Conran suggests:
"Find out what you really like, the unique combination of space, light, colour and materials which will continue to refresh your spirits long after the latest 'look' has had its day."
If you have been living in an existing home on the site where your new build will take place, then you will be able to impart valuable knowledge to the design process. Having experienced all four seasons and all twenty-four hours of the day on the site, you will have valuable insights on which facets to maintain and which ones to change. Alternatively, if you are considering buying a property that will need to be rebuilt or renovated, it is advisable to seek some early input prior to purchasing for any pros or cons that an architect may observe but as a potential purchaser you haven't considered.
The journey of designing and building a new home is not instant – it takes time. Depending on the scope and relevant permits, it could take anywhere from 18 months to a few years from briefing your architect to moving in. This journey should be enjoyable, however there might be a couple speed bumps along the way, so it is productive to reciprocate a good relationship with the architect, builder and consultants who will stay the course from beginning to end.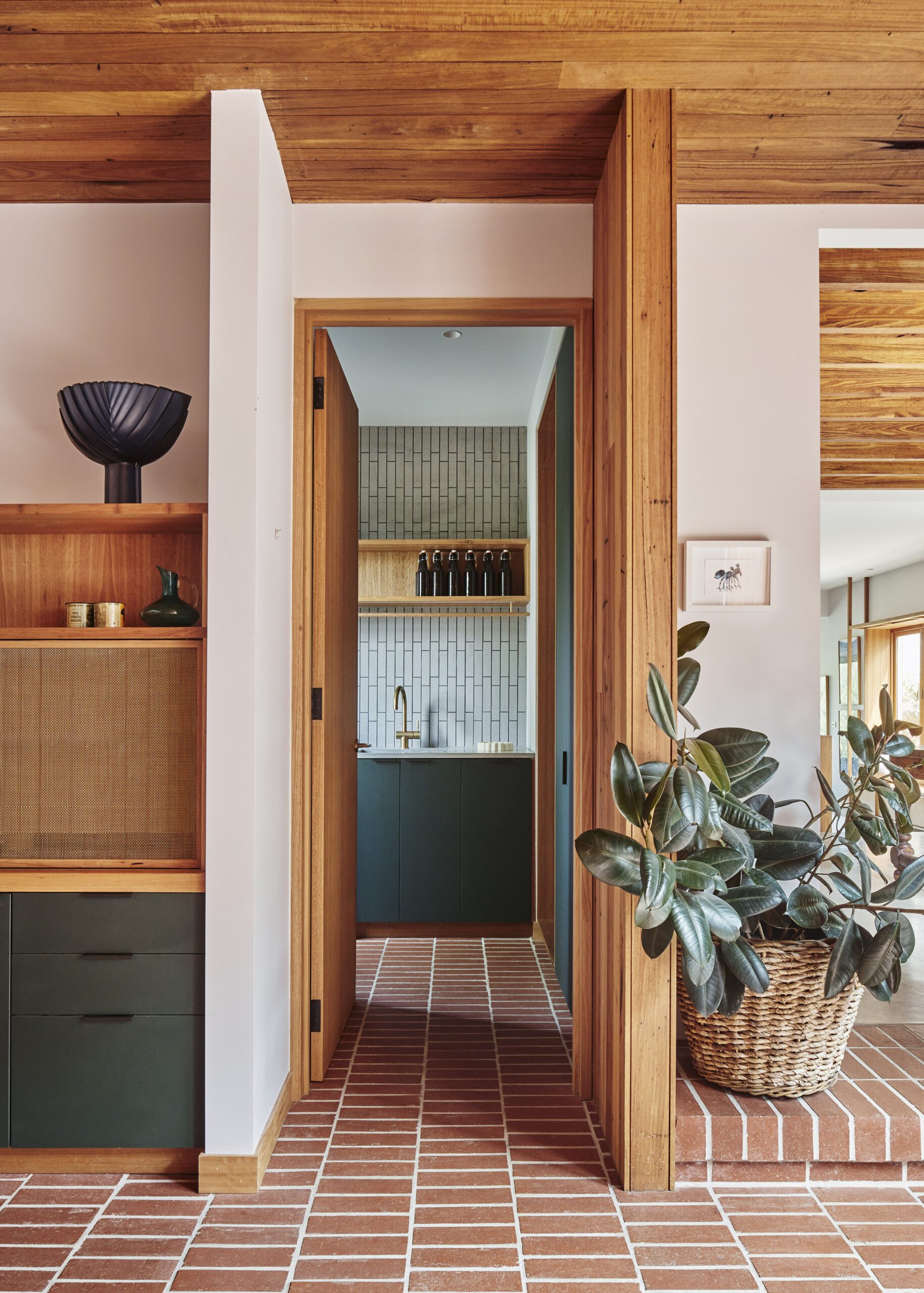 KDR, Alts/Adds
or Reno?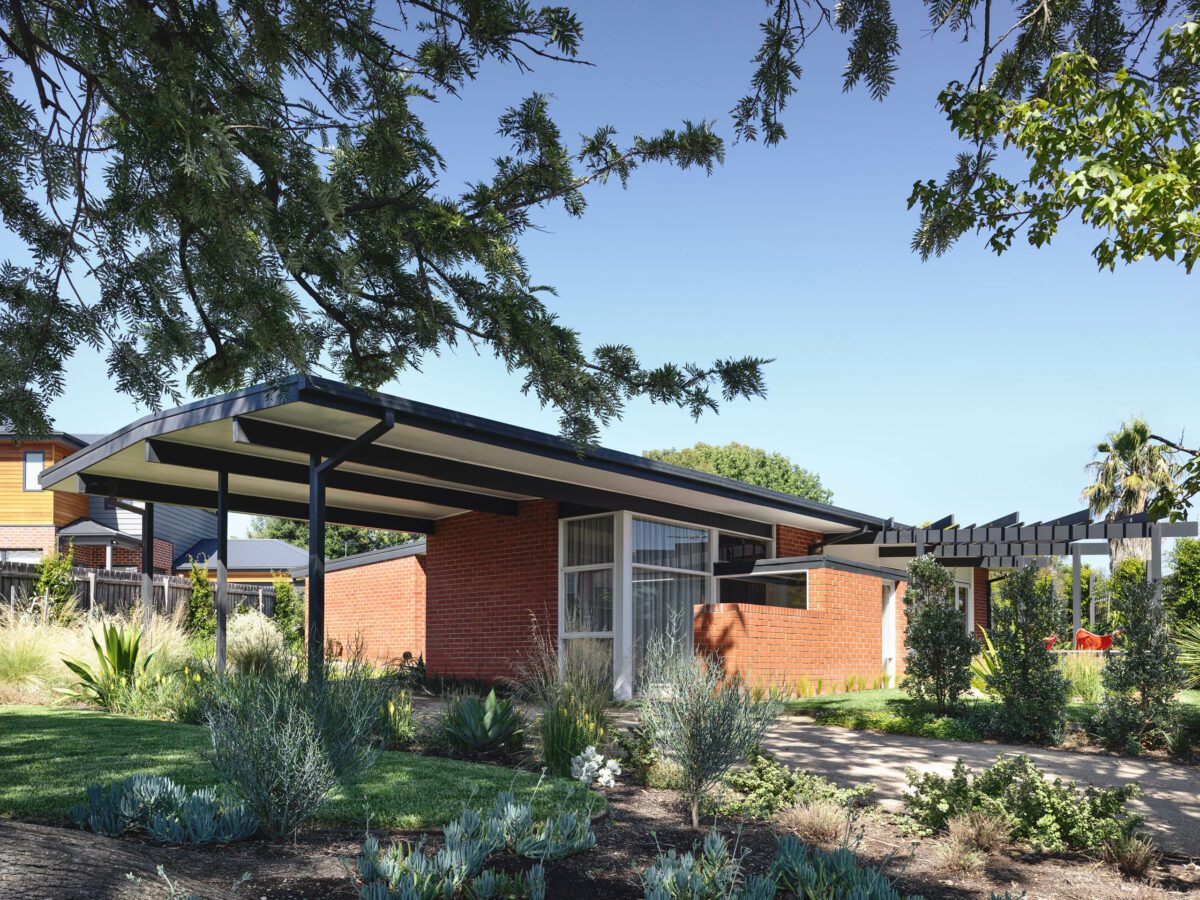 Designing a new home in the city is typically one of three types of projects: a knock down and rebuild (KDR), an alteration or addition to an existing house (alts/adds) or the renovation of a house (reno).
All of the above approaches have their time and place. For example, in the case of an existing property that is in poor condition, of little architectural merit, or poorly located on the site, then a KDR may be the best approach. Alternatively, when a property is subject to a heritage overlay (which is a type of planning control and planning permit trigger), in relatively solid condition and architecturally of note, an Alts/Adds project may be the only, and best, option available.
Sometimes the optimal approach (whether KDR, Alts/Adds or Reno) is not so obvious, and in these kinds of circumstances it may be advisable to seek preliminary professional advice to make an informed decision. An architect can provide high-level thinking design concepts for all possible approaches alongside a discussion of the relative merits of each.
How Much
& How Big?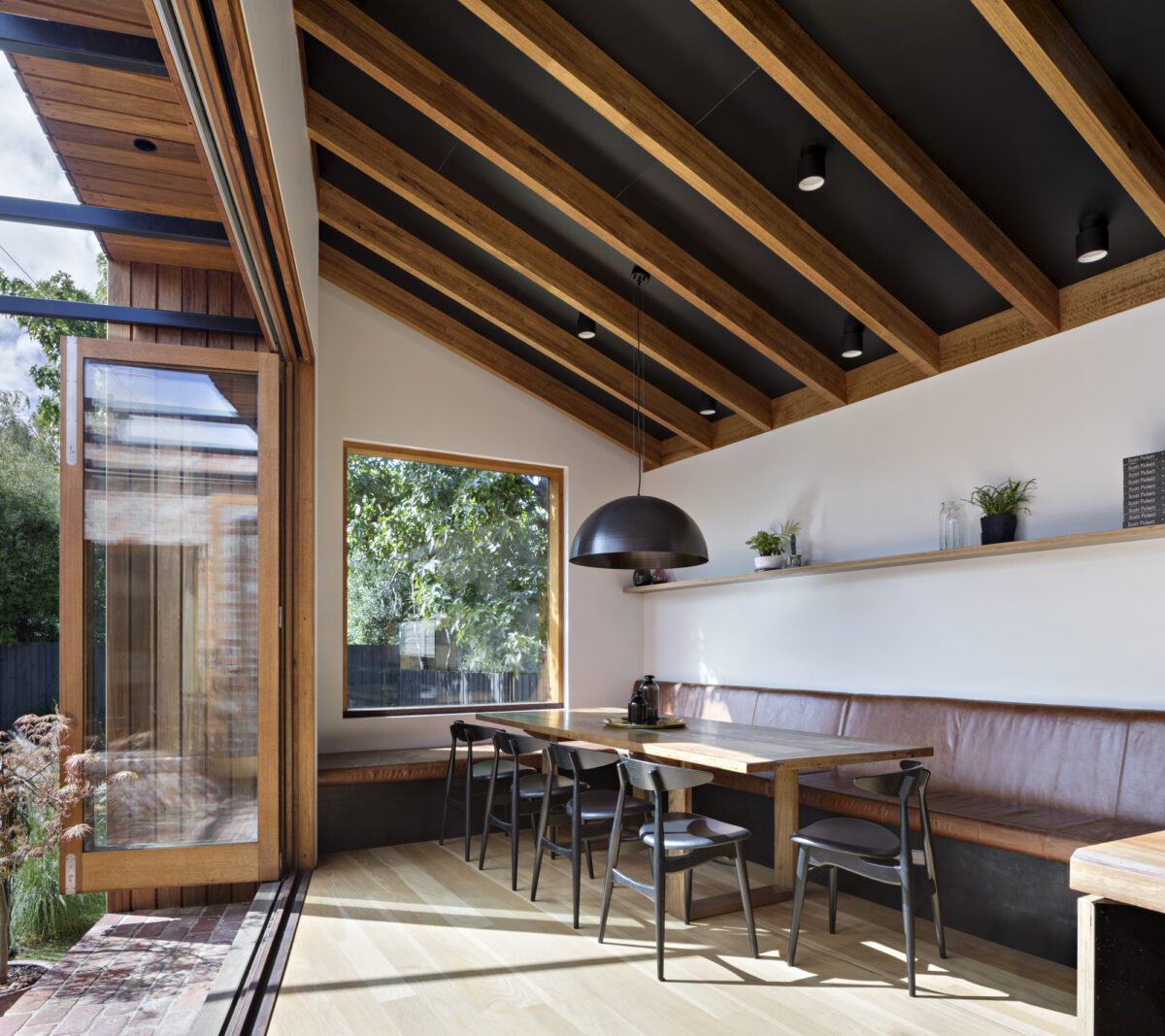 Your budget is as significant part of your project as any other single component. The cost of construction needs to be estimated and updated as the design develops. To manage expectations for the project, it is important to be realistic and conservative when devising the budget right from the beginning. Continually having to increase the budget, or needing to significantly change the drawings at the end of the design process, when ready to build, can cause unnecessary stress and tension. It is therefore important that the architect and client together carefully manage this financial aspect, rather than to shy away from it or hope for the best. Regular checks and balances should be in place while the project unfolds to ensure that those realistic expectations which were established at the beginning are consistently met.
Near the start of the project architects can provide an estimate range for the building's construction costs. This estimate is based on square meter rates that are determined by current market conditions as well as experience from similar projects. Early in the design process, it is also recommended that a professional cost consultant or quantity surveyor be engaged. Such experts are qualified to calculated detailed cost estimates based on the design, with allowance for contingences.
Often, clients are not sure what they can reasonably expect to pay for the home they are envisioning. This interaction between the budget and the brief can be worked through in the initial architectural design stages to ensure that expectations of cost are reasonably aligned with expectations for what can be built.
Architect
Fees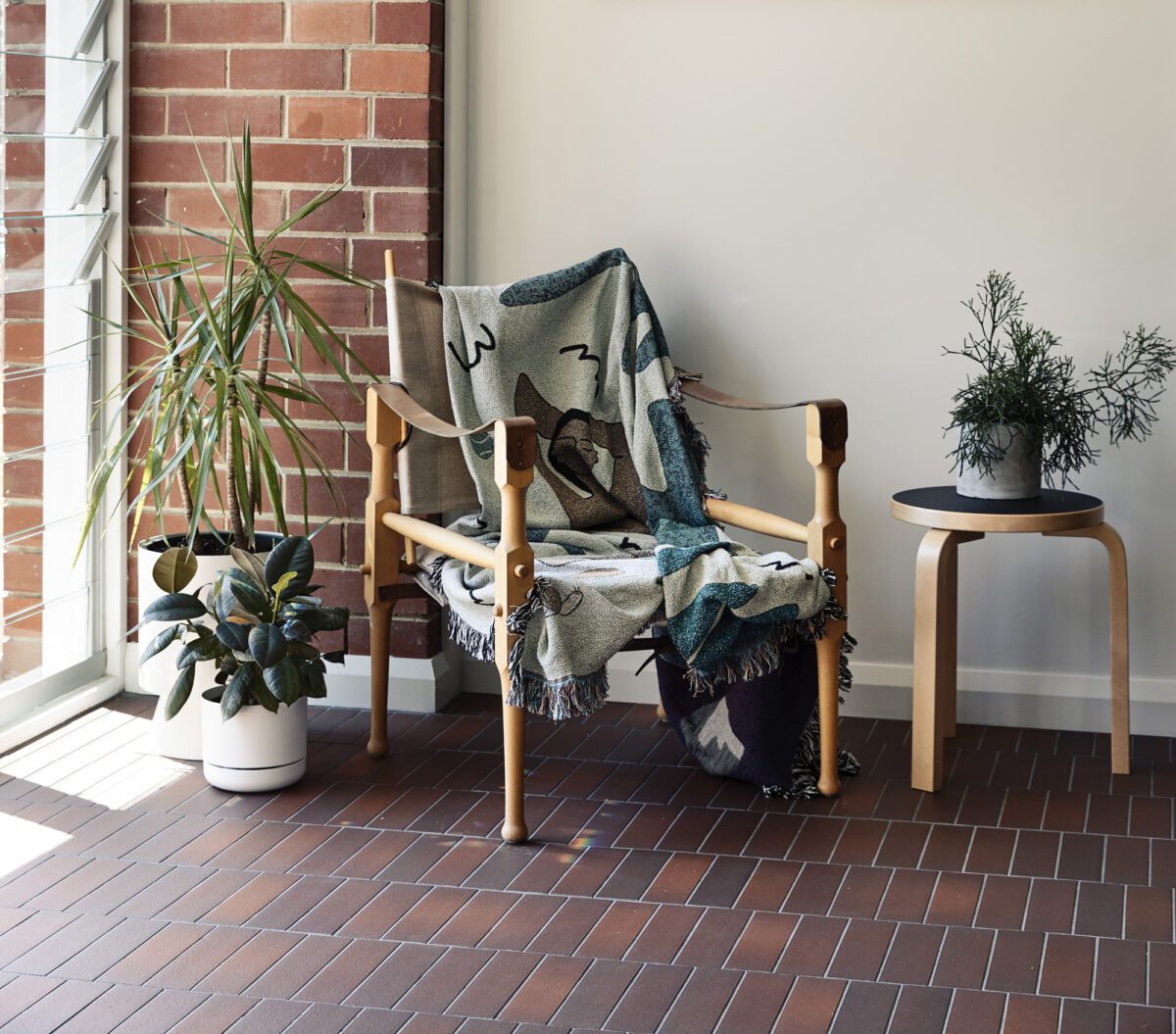 Architects fees are generally calculated as a percentage of the project's estimated construction cost. To enable the estimation these figures, it is sometimes necessary to work through the initial phases of a project via development of the brief and possible options in response to the site.
The actual percentage amount an architect charges is generally related to the complexity of a project. An addition to a Victorian terrace house in a heritage overlay, for example, is more complex and takes longer to resolve than a new house on flat farmland. Whereas our fees for larger new homes that do not require a planning permit are 10-12%, smaller projects involving additions to an existing home would be charged at around 14-16%.
Permitting
Construction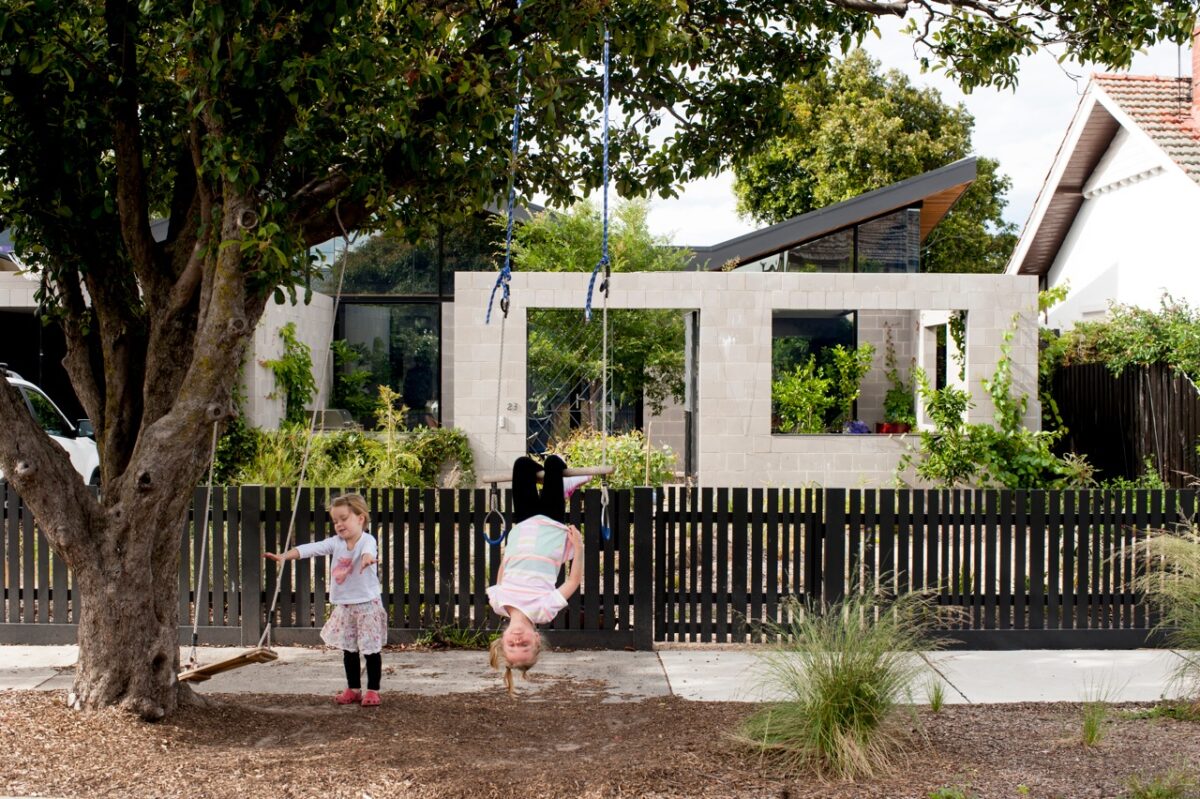 Just as each site and client is unique, so too should be the architectural response. Three key site-based drivers that influence our designs from the outset include orientation, privacy and connection to the outdoors. In addition to a unique physical character, every site also comes with prescribed definitions of what might be possible in the form of planning code overlays, which limit elements such as site coverage, garden area and window placement.
In some cases, a town planning permit, issued by the local council planning department, may be triggered by council-determined site area limitations, heritage overlays, vegetation protection controls, and the like. For the majority of city homes, it is increasingly difficult to locate sites that will not require a town planning permit.
For almost all projects, a building permit, issued by a building surveyor engaged directly by the client, is also necessary. As the Victorian Building Authority explains, a building permit certifies that a proposed building complies with the relevant construction regulations. It legally allows the building work to be undertaken according to its approved plans, specifications and documentation.
Although planning and building permits can add a substantial time and work to the design timeline, they help ensure that all projects are safe and sensitive to people and context. It is critical to investigate the specific requirements for each site so that the relevant permits and approvals are applied for and reviewed in a timely manner.
Passive
Design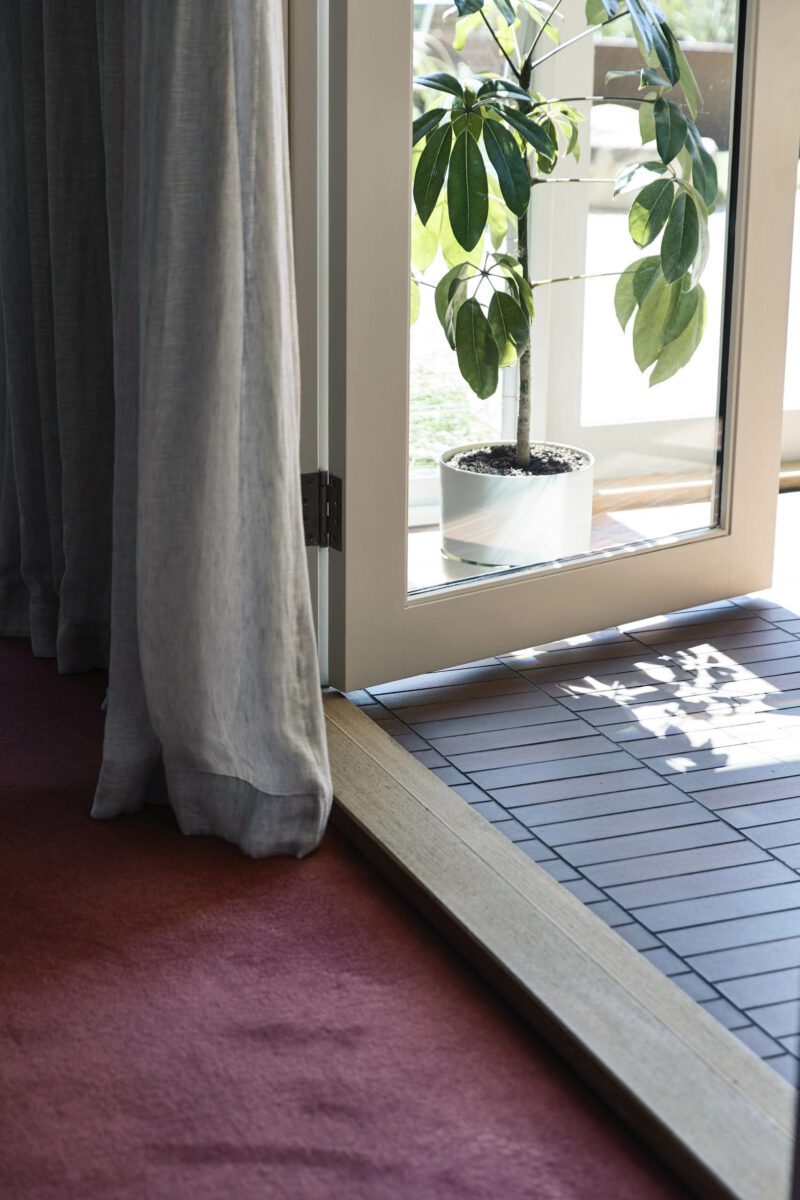 Passive design is an approach that responds to the local micro-climate of a place to maintain a comfortable temperature within a building. When well-executed, passive design should reduce the need for active heating or cooling systems, such as air-conditioning and electronic heaters.
To establish strong passive design, letting lovely northern (or northeast) light into the home interior is paramount. Such light can be manipulated so that it penetrates the interior during winter but is blocked from entering directly during summer. This controlled interaction of light and shadow also works to animate the interior atmosphere of a space.
The passive design principle of harnessing northern or northeast light can be coupled with a strategic adoption of thermal mass. This ensures that warmth can be absorbed by the house during the day and then released at night, reducing the need for active heating systems on cold nights. Conversely, similar tactics will aid with keeping internal temperatures cool and stable in summer. Appropriate thermal mass manifests in materials such as concrete, bricks and tiles and can be located on either the floor or walls of a house.
Sustainable
Architecture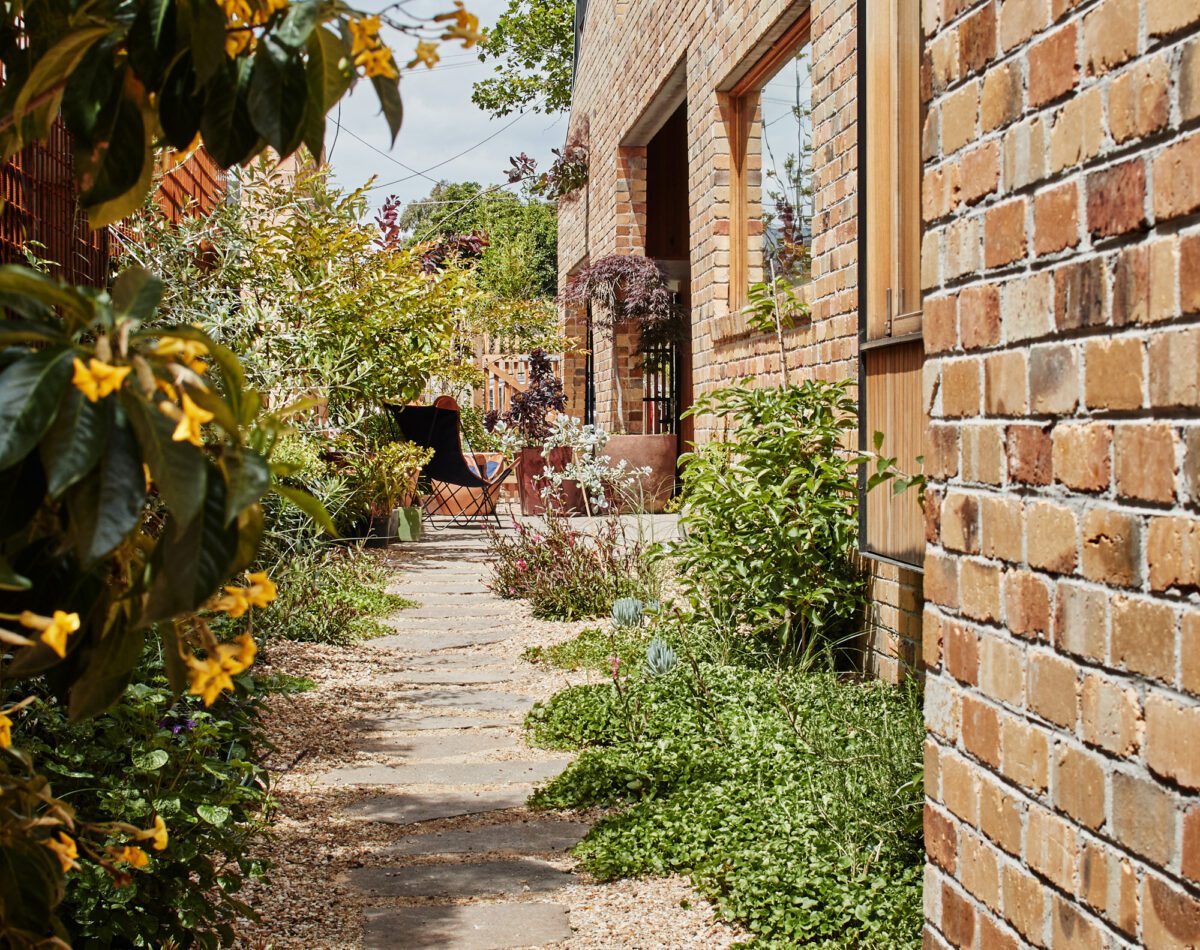 The intention of sustainable architecture is to reduce carbon emissions and negative ecological consequences of building through sensitive design. Often, this involves drawing on passive design techniques, renewable power options, connection to landscape, and robust or recycled materials to impact the environment minimally.
Passive design principles, combined with the smart, minimal selection of active heating and cooling systems, can significantly improve a house's carbon footprint and lower energy costs over the long term. Utilising heat pump technologies to fuel hydronic heating and domestic hot water can reduce the amount of electricity that is depleted in comparison to conventional systems. Through the integration of such components with an induction cooktop, and more importantly also with a PV panel system, we ensure that our homes are powered entirely by renewable energy sources; with electricity only, not with non-renewable gas. In this way, we are also future proofing homes as gas supply will be phased out in the not too distant future.
As for active cooling, in Victoria, amongst architects and Environmentally Sustainable Design (ESD) consultants it is widely acknowledged that the adoption of ceiling fans – in tandem with good passive design – is in most cases sufficient for keeping a house cool in summer. Ceiling fans are the cheapest and most energy efficient active cooling option.
Sustainability is an integral part of the architectural design process and not something to be applied later as a band-aid. Passive and active decisions about solar orientation, location of thermal mass, insulation, window size and placement, heating and cooling systems as well as materiality are all essential parts to the design and each of those parts is critical to the creation of a sustainable home.
City House Country Garden
To reference again that Helen Garner quote cited at the beginning of this essay, she writes of her city house: "At night our back yard smelt like the country." Even though city homes may be situated in or near the big smoke does not mean their residents cannot enjoy the salubrious and soothing effects offered by living amongst greenery and gardens. The local ecology of bird, insect, animal and plant life will also benefit from inhabiting a lush and biodiverse garden.
One might view a garden as a collection of compartmentalised 'rooms' with specific uses, very much like the home itself. Outdoor and garden spaces as part of a contemporary architecture can be infinitely more complex and considered than the traditional segregated front/back yard binary (with hills hoist). Through designed consideration, the way in which outdoor spaces interact with, connect to or are concealed from the house's interior spaces can provide moments of delight. Often, we will work in parallel with a landscape architect for greater finessing of or play between intersecting interior and exterior spaces.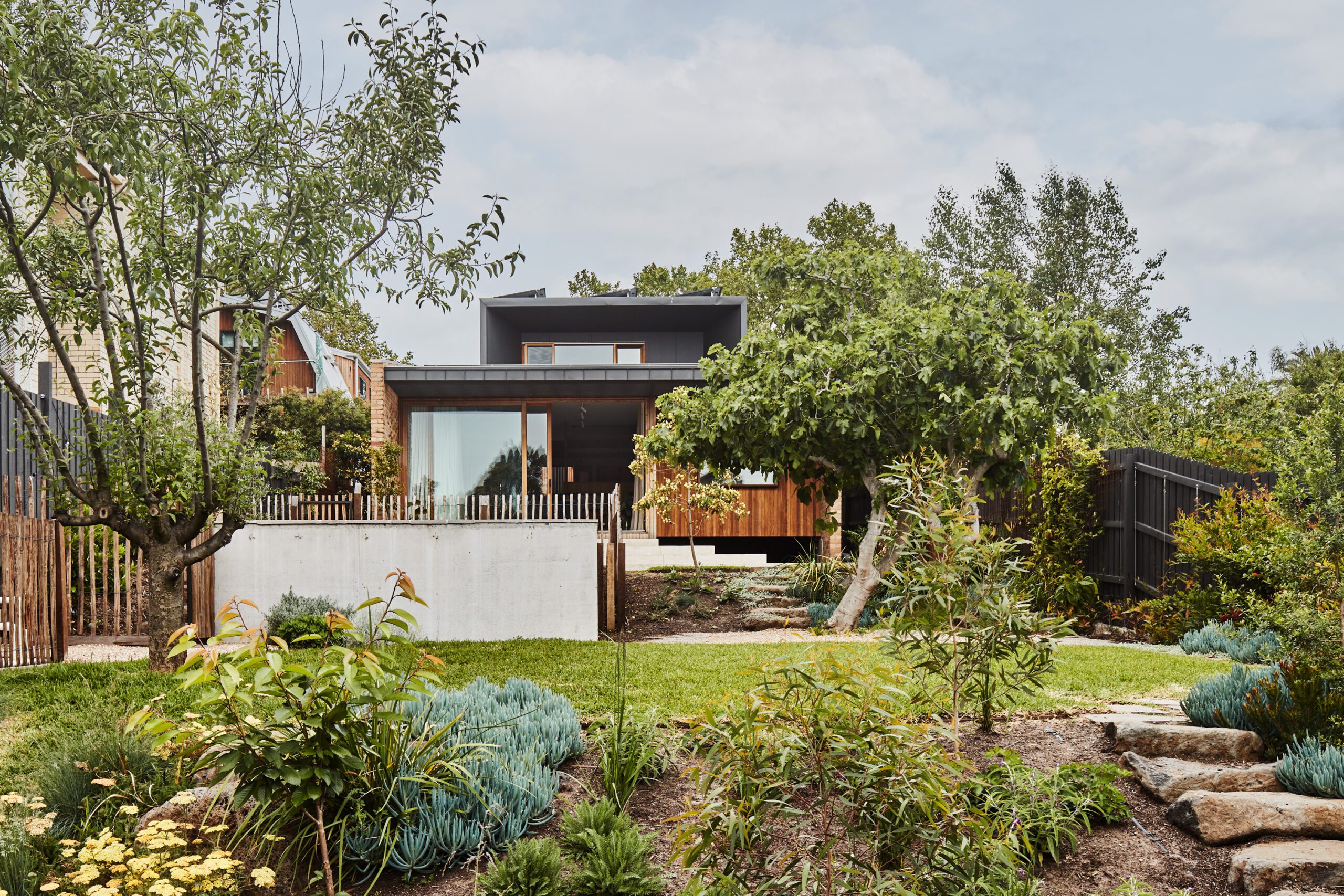 Time To Go Home
City living is cosmopolitan, vibrant, social, and brimming with events. For some, amid all this it is rejuvenating to have a breather and retreat to a house or room of one's own. For others, it is this highly-stimulating environment that energizes the soul – whether it be pedalling down a bustling road, picking up a coffee from your local café, or having a picnic in the gardens.
"In the morning the sky was clear. The sunlight lay on the scrubby grass in long, pinkish-gold strips. The absentminded carolling of magpies dropped out of the pine trees half a mile away."
"Time to go home."
—Helen Garner, Monkey Grip